Complex's 50 Best Neptune Beats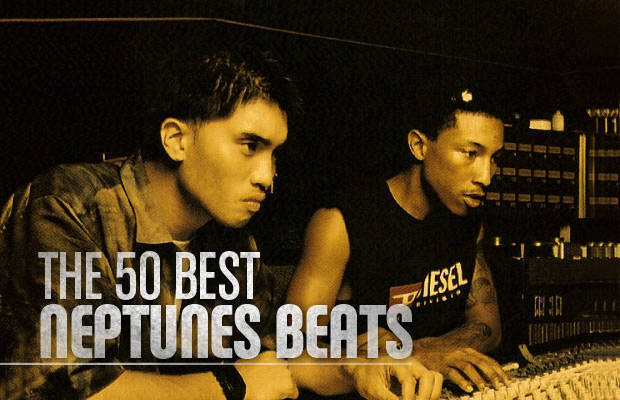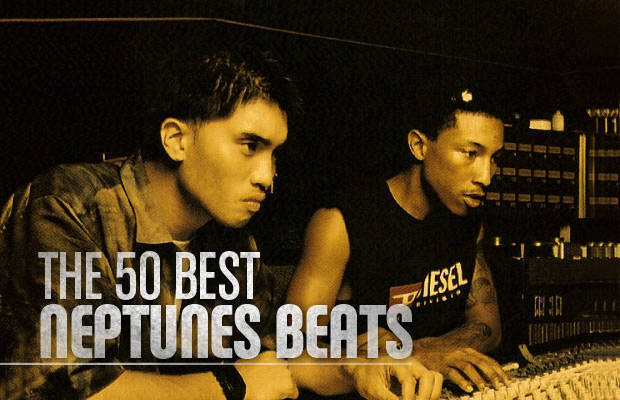 The story of The Neptunes is a story about the revenge of the nerds. Pharrell Williams met Chad Hugo met in junior high school at a band camp for musically gifted students. They formed a group called The Neptunes and were discovered by R&B legend Teddy Riley after a chance meeting at a talent show. From there they tiptoed into the world of hip-hop production in earnest, scoring early production credits for girl groups like Total and SWV before rappers like Noreaga and Jay-Z started seeking them out.
By the early '00s you couldn't get through an hour of rap radio without hearing their signature sound: A mixture of brashly synthetic keyboard sounds and off-the-wall polyrhythmic percussion tracks. As rap quickly became America's most popular music form, pop artists like Britney Spears and Justin Timberlake came to them looking to liven up their sounds with a little hip-hop attitude. The Neptunes responded with lush productions full of live instruments, with string and horn sections fleshing out the sound. When they started feeling boxed in by that, they went back to the drawing board, delivering a series of defiantly minimalist beats during the mid-to-late 2000s that redefined the genre's production even as they genuflected to the sounds of the early days of rap.
This is a list of the 50 Best Neptunes Beats, from their humble beginnings in the late '90s to their early 2000s hit parade, through their tinny synthetic funk period, their ornate live band phase, and the era when they broke hip-hop down to its base elements to reinvent themselves. Click through for a look at the finest work of one of the most reliably inventive and fearlessly adventurous hip-hop production teams of all time. Written by Craig Jenkins.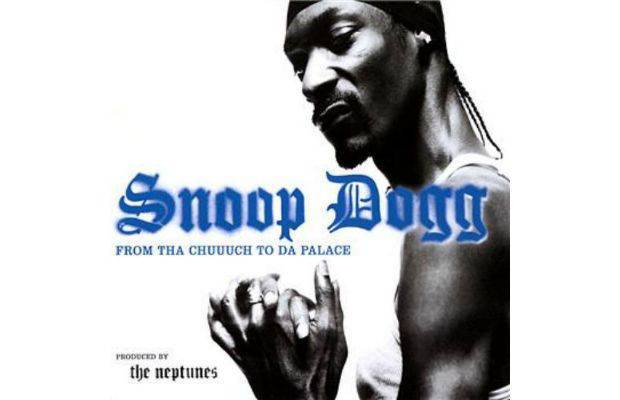 50: Snoop Dogg – From Tha Chuuuch To Da Palace feat. Pharrell (Video Version) (02′)

Album: Paid tha Cost to Be da Bo$$
Label: Doggystyle, Priority, Capitol
With 2002's Paid Tha Cost to Be Da Bo$$, Snoop Dogg completed his transition out of his rocky late '90s stint with No Limit Records and back into his role as hit-making West Coast hip-hop dignitary. Snoop's career rally owes much of its traction to his partnership with the Neptunes, which began with Paid Tha Cost's lead single "From tha Chuuuch to da Palace." "Chuuuch" finds the Neptunes playing off the smoothness of Snoop's voice, outfitting it with menacing squelching keys and the high pitched synth lines Dr. Dre favored in his early '90s work.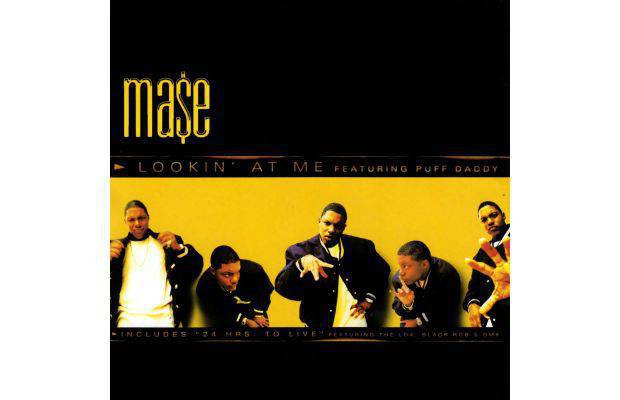 49: Mase – Looking At Me feat. Pharrell & Puff Daddy (97′)

Album: Harlem World
Label: Bad Boy
The Neptunes were barely scraping by early on, taking sporadic work producing mostly for R&B groups until Diddy and Mase came calling in 1997. The result of their collaboration was "Lookin' at Me," off Mase's debut album, Harlem World. The drums are pretty tame compared to the madness they'd be programming only a few months later, but the brashly synthetic instrumentation and wide open space that are trademarks of classic Neptunes hip-hop production are all present. "Lookin' at Me" sent rappers of every stripe scrambling to get in contact with Chad and Pharrell for beats. It's also clear that Kanye West was listening: He borrowed the interpolation of LL Cool J's "Illegal Search" in Mase's first verse here for last year's Cruel Summer single "Cold."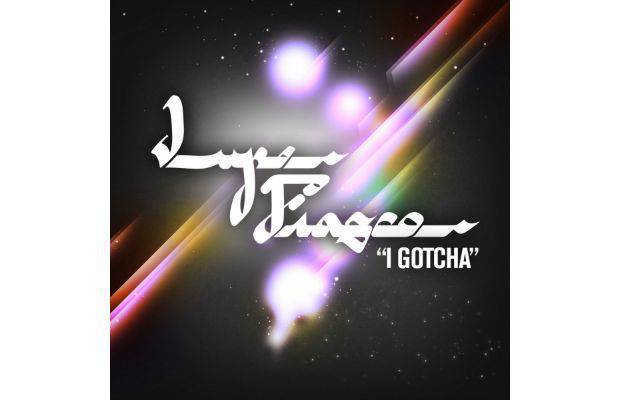 48: Lupe Fiasco – I Gotcha feat. Pharrell (06′)

Album: Food & Liquor
Label: 1st & 15th, Atlantic
2006's "I Gotcha" was the follow up to Lupe Fiasco's breakthrough debut single "Kick, Push." "I Gotcha" features drums whose accents shift around backwards whenever the chorus hits and a wandering, bizarre central piano melody backed up by an accordion. It's pretty disorienting, even for the Neptunes, whose dedicated musical adventurousness is well documented.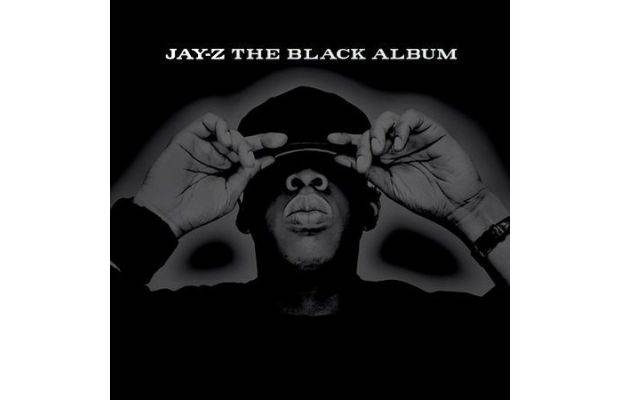 47: Jay-Z – Allure feat. Pharrell (03′)

Album: The Black Album
Label: Roc-A-Fella, Def Jam
"There's something about major seven chords," said Pharrell, in Jay-Z's Fade To Black documentary. In the scene, Pharrell crafts the heartfelt beat from "Allure" and calls Jay to the studio, describing it as the last scene in Carlito's Way—an idea which found its way into Jay's verses. Rarely do we get to see the magic happen, but Fade To Black provided an inside glimpse into the chemistry between Hov and Skateboard P that helped them craft so many classics. Once again it's the life.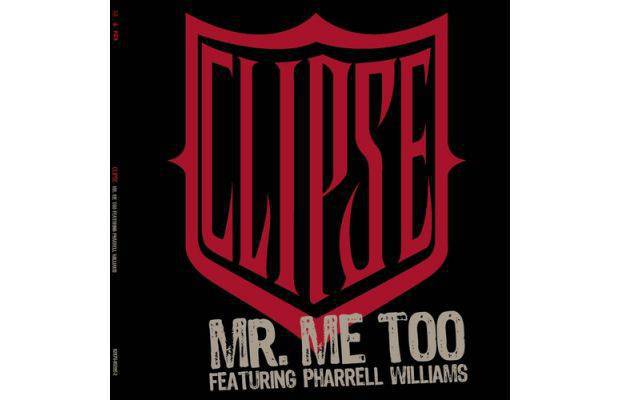 46: Clipse – Mr. Me Too feat. Pharrell (06′)

Album: Hell Hath No Fury
Label: Re-Up, Star Trak, Jive
"Mr. Me Too," the first salvo from Clipse's long-awaited, oft-delayed sophomore album Hell Hath No Fury, was a sneak attack on Jive Records, who kept the album in limbo for years, and Lil' Wayne, who tripped off a long cold war with Pusha T after rocking Bape on the cover of VIBE in 2006. Pusha and Malice's jabs came accompanied by production that drenched a flanged out bass synth and fake woodwind notes in a thick coating of tape hiss. It didn't sound like anything on the radio then, and it still doesn't now.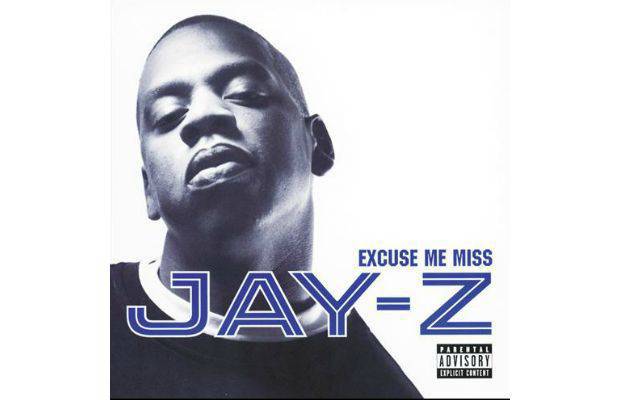 45: Jay-Z – Excuse Me Miss feat. Pharrell (02′)

Album: The Blueprint 2: The Gift & the Curse
Label: Roc-A-Fella, Def Jam
"Excuse Me Miss" off Jay-Z's Blueprint 2: The Gift & the Curse was elite two-step-in-the-club music. Jay flipped the choruses of Biggie's "Big Poppa" and Luther Vandross' latter day hit "Take You Out" into his own ode to meeting Mrs. Right, and the Neptunes matched his grown-up cool and Pharrell's yearning hook with jazzy, effortlessly laid back production full of airy synth washes and handclaps. It's one of the best cuts on a mostly chastised album.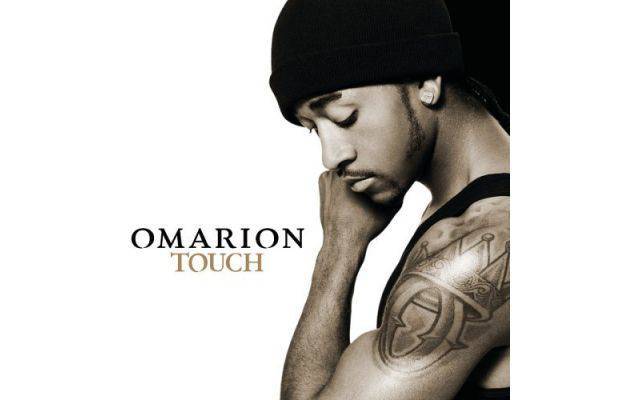 44: Omarion – Touch feat. Pharrell & Vanessa Marquez (05′)

Album: O
Label: Epic, Sony Urban
When the teen singing group B2K shocked fans by announcing their split in 2004 after a string of successful albums and starring roles in the movie You Got Served, lead singer Omarion quickly got to work on a solo career. He resurfaced the next year with O, a more grown up collection of songs that featured the Neptunes-produced "Touch." "Touch" skates by on handclaps and muted, jazzy keys until the chorus hits, and ambient synths wash over the mix.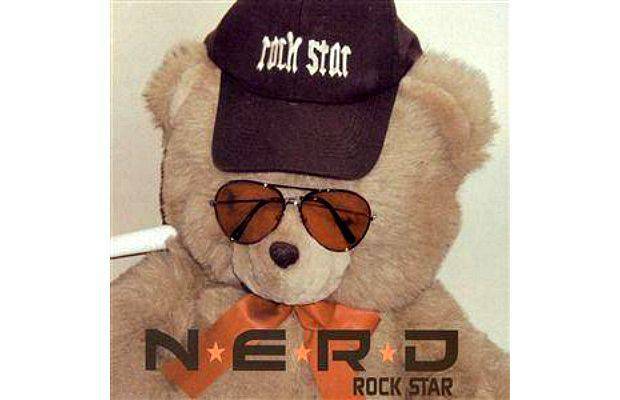 43: N¤E¤R¤D – Rock Star (Poser) (02′)

Album: In Search Of…
Label: Virgin
Neptunes side project N.E.R.D.'s 2001 debut album In Search Of… was originally an album of Pharrell singing over beats with guest spots from friends like Kelis and Pusha T. It got a complete makeover when it was reissued in 2002 featuring live instrumentation from the rock band Spymob. In Search Of…'s "Rock Star" came to life with the beefed up sound. The new mix's addition of electric guitar and an enormous crashing drum fill to the spacey production of the original gave authority to Pharrell's rowdy chant of, "You can't be me, I'm a rock star!"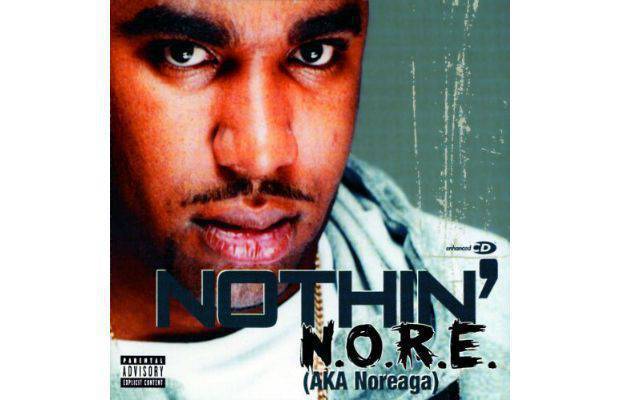 42: Noreaga – Nothin' feat. Pharrell (02′)

Album: God's Favorite
Label: Def Jam
"Nothin'," the third single from Noreaga's 2002 God's Favorite album, continues down the path of Eastern-influenced hip-hop production favored by producers like Timbaland on songs like Missy Elliott's "Get Ur Freak On." "Nothin'," built around bongos, pulsating bass, and a loop of what sounds like an Indian bamboo flute, would prove to be Noreaga's biggest hit even if it wasn't his best collaboration with the Neptunes.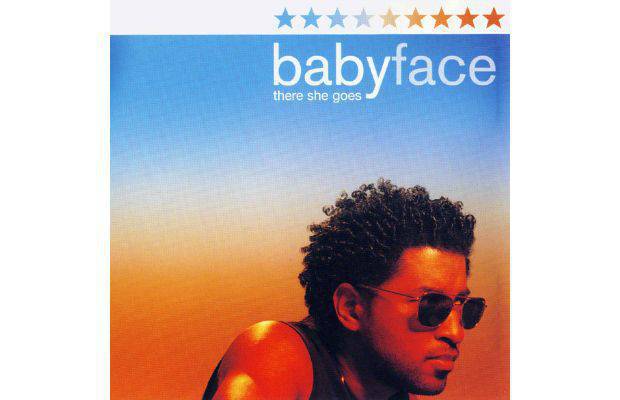 41: Babyface – There She Goes feat. Pharrell (01′)

Album: Face 2 Face
Label: Arista
When Babyface plotted his early 2000s comeback, he decided to switch things up, opting for hip-hop oriented production from outside producers of note instead of the self-produced balladry he'd built his solo career on up until that point. "There She Goes" off 2001's Face 2 Face laced Babyface's story of unrequited love with smooth, uptempo boom bap, and pillowy synths. The final results sounded like the kind of song Pharrell would end up making during his solo career, except it was sung by Babyface.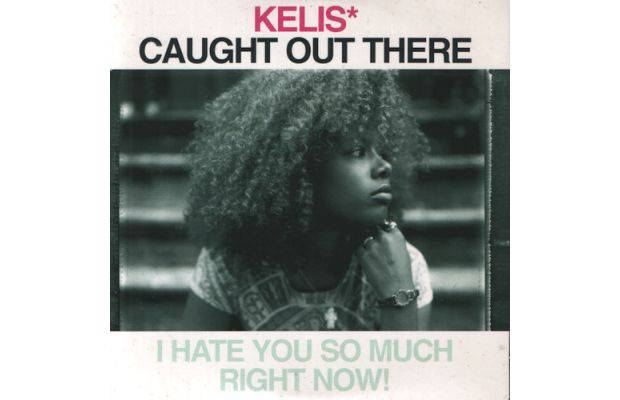 40: Kelis – Caught Out There (99′)

Album: Kaleidoscope
Label: Virgin
The Neptunes' first protege was Kelis, and her introduction to the world was the 1999 scorned lovers' classic "Caught Out There," where Kelis finds evidence of her man cheating and belts out the unforgettable chorus of "I hate you so much right now!" The production on "Caught Out There" falls in line with the straightforward drums and clavichord worship of the Neptunes' early years, but whenever Kelis gets to screaming, she's met with a dizzying wall of corroding synth noises that really give the impression of the shit hitting the fan.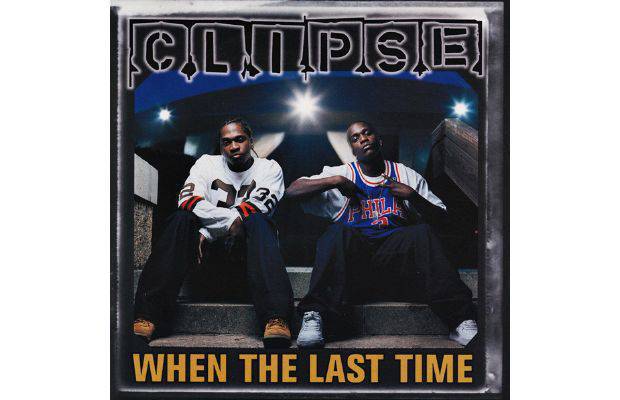 39: Clipse – When The Last Time feat. Pharrell & Kelis (02′)

Album: Lord Willin'
Label: Star Trak, Arista
Clipse's "When the Last Time" is witchcraft. The beat sounds like a party on a Vulcan spacecraft. The song's jibing melodies don't make any sense together or apart, at least in the traditional Western sense of what's pleasing to the ear. And yet the track bangs. "When the Last Time" highlights Pharrell and Chad's ability to make engaging music that challenges as much as it reassures and to time and again make a way where there doesn't really seem to be one.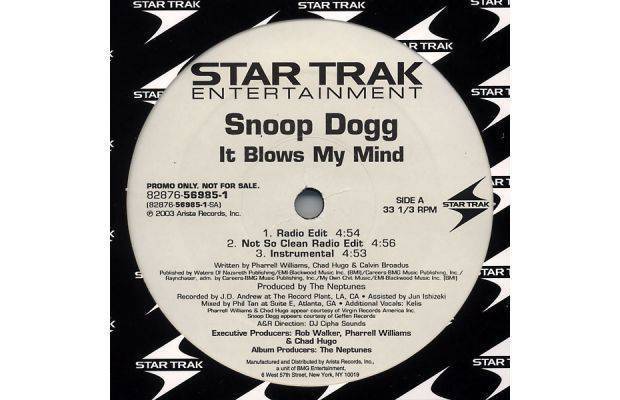 38: Snoop Dogg – It Blows My Mind (aka The Chronic) feat. Pharrell & Kelis (03′)

Album: The Neptunes Present… Clones
Label: Star Trak
Culled from the Neptunes Clones compilation, "Blows my Mind" is centered around a cavernous kick drum pattern and simple chiming melody; it only shifts at the end of each four-bar phrase, when a sound effect builds tension leading into the next. The groove seemed to inspire one of Snoop's more energized performances; the space between each kick was liberating, giving Snoop time to work his double-time or just ad-lib to close out.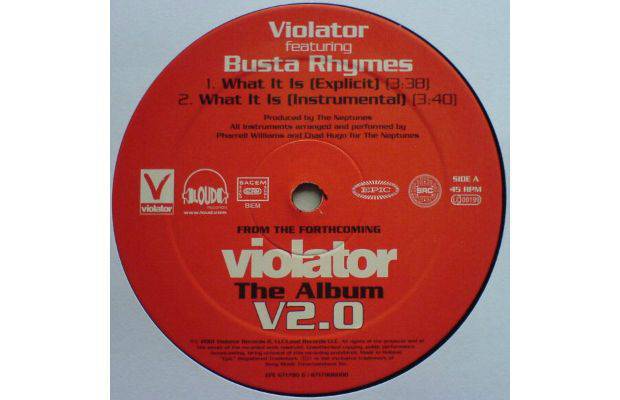 37: Busta Rhymes – What It Is feat. Kelis (01′)

Album: Genesis
Label: Flipmode, J
Busta Rhymes' formal introduction to the Neptunes happened with 2001's "What It Is." The song originally surfaced on Violator Entertainment's Violator: The Album, V2.0 compilation and eventually found its way onto Genesis, the album that opened a new chapter in Busta's after career after his four-part apocalypse series' fascination with a year 2000 catastrophe fizzled out along with the Y2K craze. The beat's primary melody sounds like it's being played on muted xylophone notes, and the drums form a driving rhythm that makes the most out of the least amount of hits. "What It Is" represented a new start for Busta in more ways than one: He shaved his dreads in the video.

36: Slim Thug – I Ain't Heard Of That feat. Pharrell & Bun B. (Remix) (05′)

Album: Already Platinum
Label: Star Trak, Geffen
With Slim Thug's signing, Star Trak secured a piece of the Houston rap scene that was popping at the time. Slim Thug led the release of 2005's Already Platinum with the gritty but catchy "Like a Boss," but the third single "I Ain't Heard of That" is where things got gloriously weird. Polyrhythmic bongos occupy most of the space in the mix, but it gets a dash of melody here and there with the appearance of a spectral synth playing a faint and metallic descending chord progression. The album contained a remixed version of the song featuring Houston legend Bun B, but you'd be better served tracking down the original, which touts Jay-Z on the chorus instead of Thugga.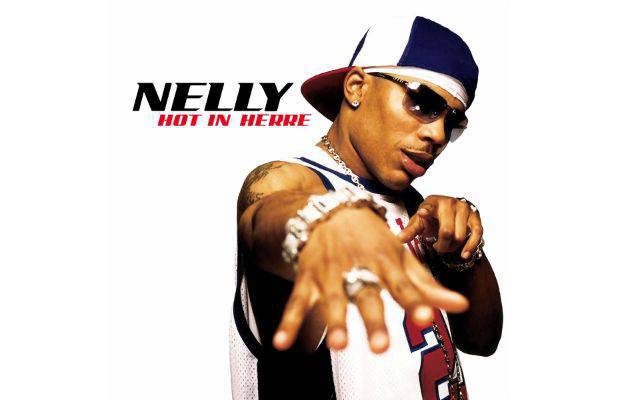 35: Nelly – Hot In Herre (02′)

Album: Nellyville
Label: Universal
"Hot in Herre" was the lead single off Nelly's 2002 sophomore album Nellyville. "Hot in Herre" is a clinic in classic Neptunes electro-funk: Synth stabs where guitar chords should be, more synths where bass notes should be, and drums pieced together from multiple interlocking hand percussion tracks. Nelly parlayed it into a summer song about stripping cause the club's too hot and walked away with the first #1 single of his career.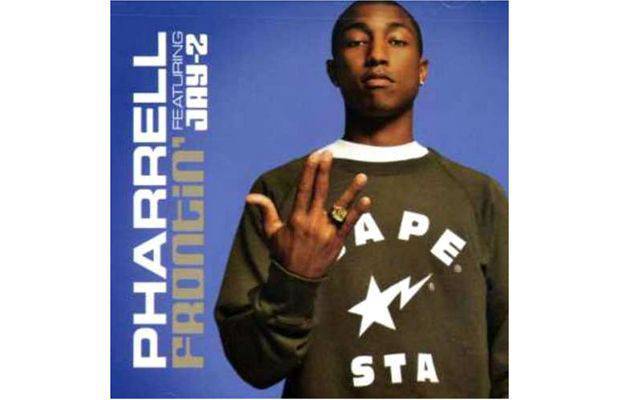 34: Pharrell – Frontin' feat. Jay-Z (03′)

Album: The Neptunes Present… Clones
Label: Star Trak
After years of featuring on songs he produced, Pharrell finally got some burn as a solo artist with "Frontin'" off the 2003 Star Trak label compilation The Neptunes Present…Clones. "Frontin'" has all of the trademarks of early Neptunes' R&B production: A thin and brashly synthetic main melody, scant bass notes, crisp percussion, and a chorus fleshed out by additional layers of keys. "Frontin'" was a massive success. It proved that Pharrell's falsetto could carry a whole song (with a little help from Jigga) and paved the way for the more involved solo outing In My Mind provided.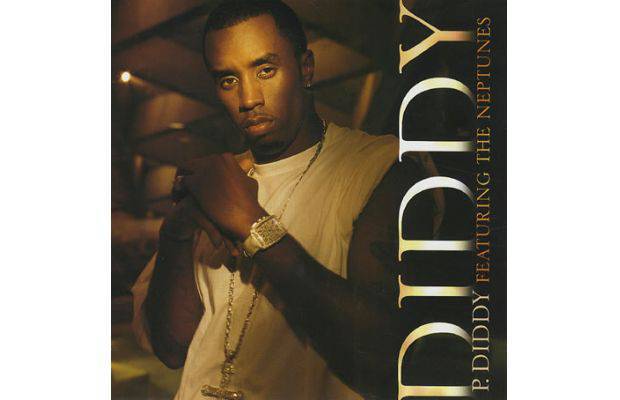 33: P. Diddy – Diddy feat. Pharrell (01′)

Album: The Saga Continues…
Label: Bad Boy
The beat for "D.I.D.D.Y." off 2001's The Saga Continues… is a play on the beats for Diddy's 1997 smash "All About the Benjamins" and Boogie Down Productions' classic safe sex anthem "Jimmy." Pharrell and Chad bring back the one-note central melody of "Benjamins" and the one-note band hit from "Jimmy," affixing both to a Latin tinged rhythm section as Diddy spells his name out on the chorus like KRS spelling out what to use to keep from getting the drips in 1988. "D.I.D.D.Y." proved that Neptunes beats could be clean and slick if they wanted.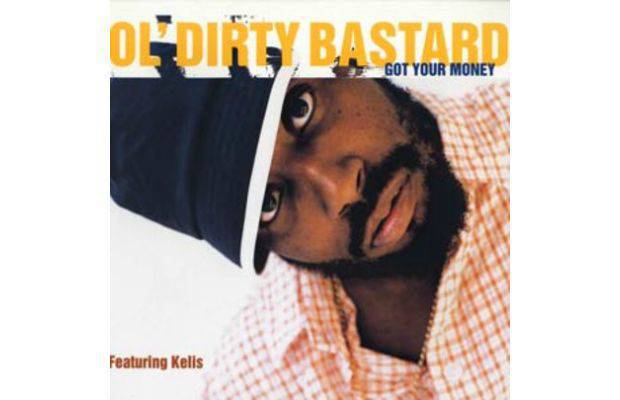 32: Ol' Dirty Bastard – Got Your Money feat. Kelis (99′)

Album: Nigga Please
Label: Elektra
1999's Nigga Please was the album where Ol' Dirty Bastard's synthesis of unflappable weirdness and lucid lyricism began to corrode, and things got a little strange, but "Got Your Money" made pop gold out of it. The beat is just a standard disco pattern with a bassline hammering out a three-note hook. It leaves Dirt plenty of room to do his thing, and he delivers, rapping and singing a Blaxploitation-style tale of a dude trying to strongarm money out of a girl as Kelis promises to pay him back on the chorus.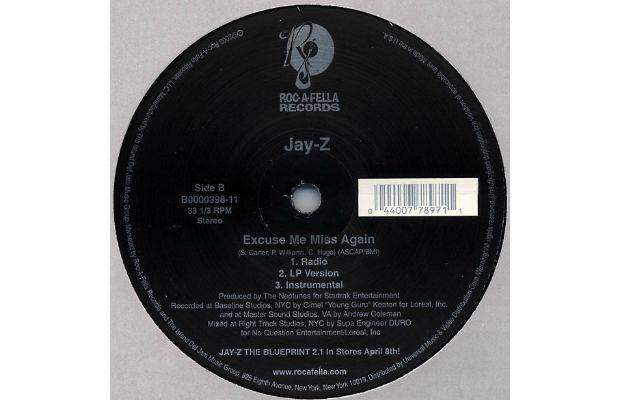 31: Jay-Z – Excuse Me Miss Again (La La La) feat. Pharrell (03′)

Album: The Blueprint 2.1
Label: Roc-A-Fella, Def Jam
Jay-Z had a silky-smooth grown man music anthem with "Excuse Me Miss," but the sequel "La La La (Excuse Me Miss Again)" from the Bad Boys soundtrack and the retooled one-disc Blueprint 2.1 takes a more assertive path. The production fits a sinister melody over a drum pattern played on tablas for what sounds like a horror movie soundtrack played at double speed. Jay picks up on the vibe and works lines referencing voodoo and Ouija boards into the second verse.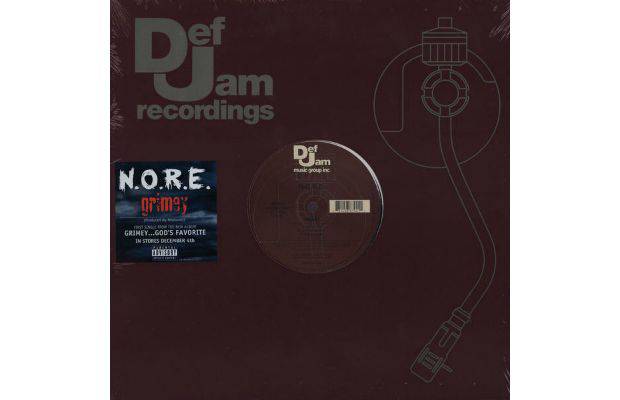 30: Noreaga – Grimey feat. Pharrell (02′)

Album: God's Favorite
Label: Def Jam
The rollout of Noreaga's third album God's Favorite led with "Grimey," a Neptunes production that's really only a flurry of rimshots, a one-note bassline and spacey superhero theme music synths that float in at the chorus. It's spare, but it's fight music, and Noreaga comes out swinging with harsh words for adversaries like radio hosts Star and Bucwild and Tommy Boy Records, the label that decided to keep the rights to the names Noreaga and Capone-N-Noreaga when the group left for Def Jam in 2001.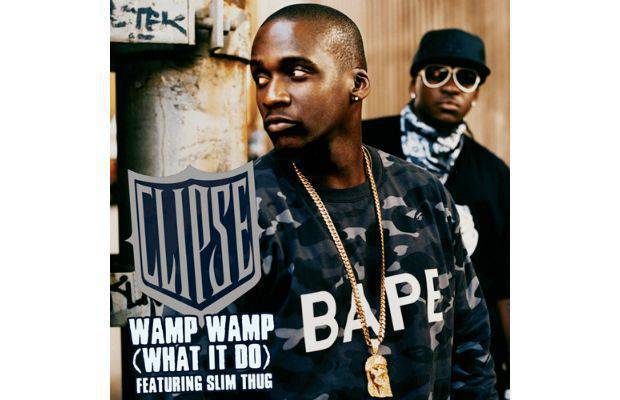 29: Clipse – Wamp Wamp (What It Do) feat. Slim Thug (06′)

Album: Hell Hath No Fury
Label: Re-Up, Star Trak, Jive
Clipse was stuck so deep in label wrangling in the years following the release of their debut Lord Willin' that 2006's Hell Hath No Fury almost didn't see the light of day. We're thankful it did because the album is the high watermark of late-period Neptunes production. "Wamp Wamp (What It Do)" showcases Pharrell and Chad's fixation on Indian music, assigning a raga-influenced melody to steel drums, of all things, while off-kilter Stomp-style percussion pushes back against it. All of it sounds like it could be a series of bizarrely looped up samples, but with these guys, there's the chance that they just played it all live themselves.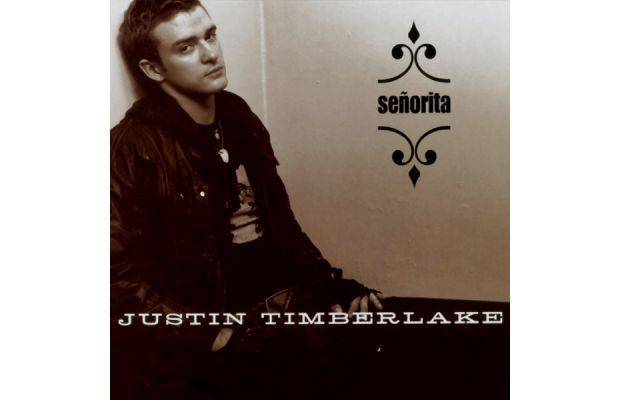 28: Justin Timberlake – Señorita feat. Pharrell (02′)

Album: Justified
Label: Jive
The first sounds you hear on Justin Timberlake's debut solo album Justified are the Neptunes. "Señorita" begins with the rattle of shakers, some cowbell, and a quiet organ riff and slowly opens up, adding bass, and somehow, more percussion. Saxophones and smooth keys adorn the yearning middle eight but drop out for Justin's goofy call-and-response breakdown. Then the full band comes back in for a glorious pile-up that drives the song to the finish line. If anyone had doubts about Justin's capabilities as a solo artist coming into Justified, "Señorita" succeeded in killing them dead.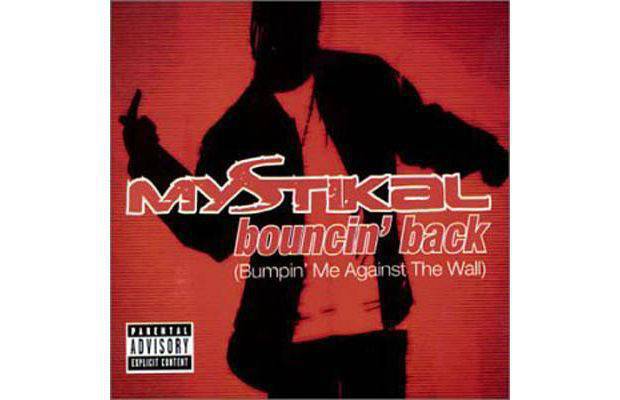 27: Mystikal – Bouncin' Back (Bouncin' Me Against The Wall) feat. Pharrell (01′)

Album: Tarantula
Label: Jive
When Mystikal hooked up with the Neptunes for "Bouncin' Back (Bumpin' Me Against The Wall)" the lead single for Tarantula, his second album with Jive Records, they gave him a mutant version of the classic sounds of his local New Orleans. "Bouncin' Back" piles layers of horns on top of each other for what sounds like hip-hop's answer to New Orleans big band jazz.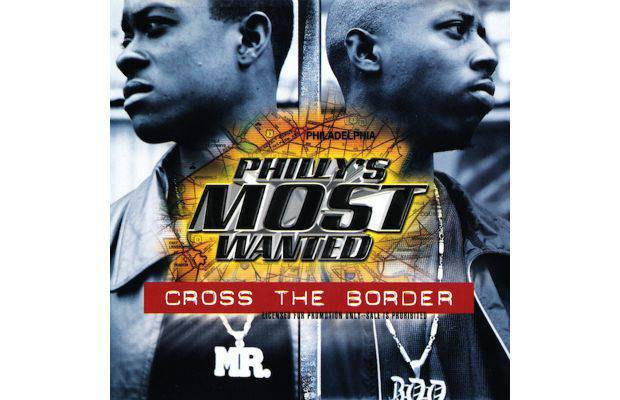 26: Philly's Most Wanted – Cross The Border (01′)

Album: Get Down or Lay Down
Label: Atlantic
Philly's Most Wanted's Mr. Man and Boo-Bonic got a major assist when the Neptunes stepped in to produce the majority of their 2001 debut album Get Down or Lay Down. The single "Cross the Border" gave the group its only Billboard Hot 100 success. "Cross the Border" is a bit of prime drug dealer flossing with a chorus soliciting dedicated female drug mules over production that coupled Latin instrumentation with the Neptunes' penchant for rolling drum shuffles and wonky synths.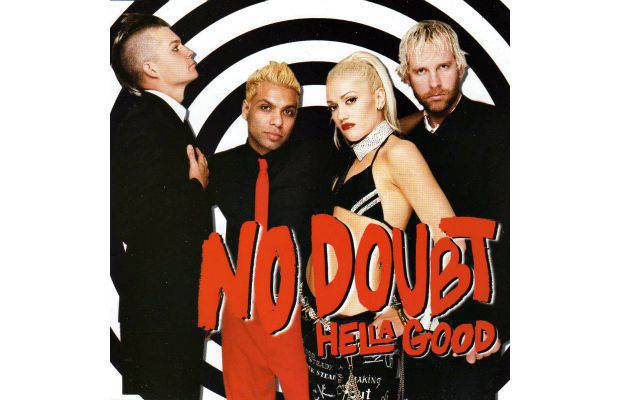 25: No Doubt – Hella Good (01′)

Album: Rock Steady
Label: Interscope
No Doubt's 1995 album Tragic Kingdom was ska punk's finest hour on the charts, but by decade's end, the genre's clout had radically diminished. Many third wave ska bands retreated back into the underground, but No Doubt decided to shift gears and pursue their pop, reggae, and disco influences more explicitly. 2001's Rock Steady leads off with "Hella Good," which reimagines the legendary Michael Jackson "Billie Jean" drum beat and borrows melodic cues from disco era staples like Anita Ward's "Ring My Bell" and Lipps Inc's "Funky Town." "Hella Good" explodes at the chorus, though, where it begins to resemble the crunchier hard rock stuff Pharrell and Chad were turning out at the time in their side project N.E.R.D.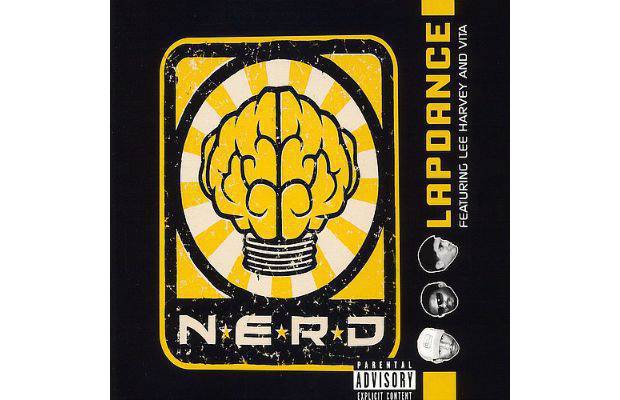 24: N¤E¤R¤D – Lapdance feat. Lee Harvey & Vita (02′)

Album: In Search Of…
Label: Virgin
N.E.R.D.'s debut single "Lapdance" flanks a keyboard set to sound like an electric guitar with distorted and almost discordant synths while Pharrell raps about politicians offering free lap dances like exotic dancers in a strip club. We're still not exactly clear what he meant, but "Lapdance" got the group's decade-long career off to a feisty start, and the 2002 rock remix of In Search Of… turned it into straight up mosh pit material.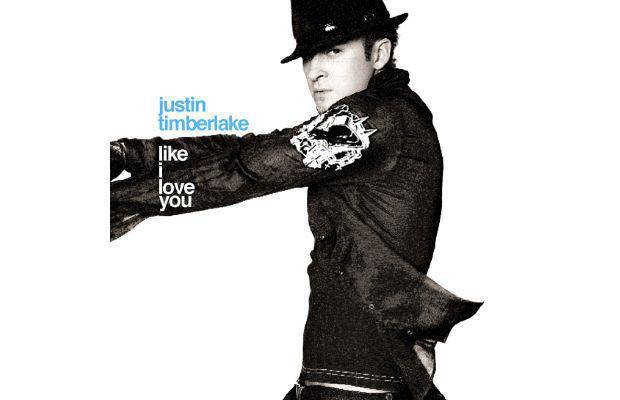 23: Justin Timberlake – Like I Love You feat. Clipse (02′)

Album: Justified
Label: Jive
"Like I Love You," Justin Timberlake's first solo single after the 2002 dissolution of *NSYNC, saw him vaulting into the world of hip-hop in a way that he hadn't been able to do within the confines of the group. Here Justin's aided by an adept verse by Star Trak soldiers Clipse and production that fits tremolo flamenco guitars over crisp, taut drums that loosely pay homage to funk drum legends like James Brown bandmate Clyde Stubblefield.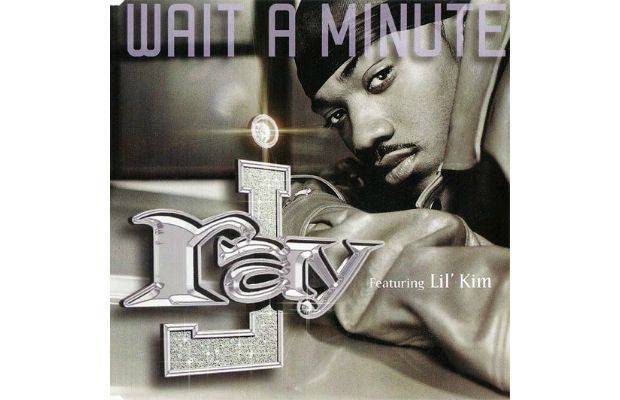 22: Ray J – Wait A Minute feat. Pharrell & Lil' Kim (01′)

Album: This Ain't a Game
Label: Atlantic
Ray J and Lil' Kim's "Wait a Minute" is one of the most out-there Neptunes productions to resonate on the charts. Barely there too, as the most of the verses consist of kicks, snares, and a few stray bass notes. When the chorus drops, a unabashedly Casio-sounding keyboard scatters a few chords over top of it all. The production is uncharacteristically low end and gives Ray J a shot at carrying most of the melody himself. It's weird, but it worked. "Wait a Minute" was a hit in the United States and parts Europe, proving that the Neptunes were so damn hot in the early aughts they could literally give anybody a smash.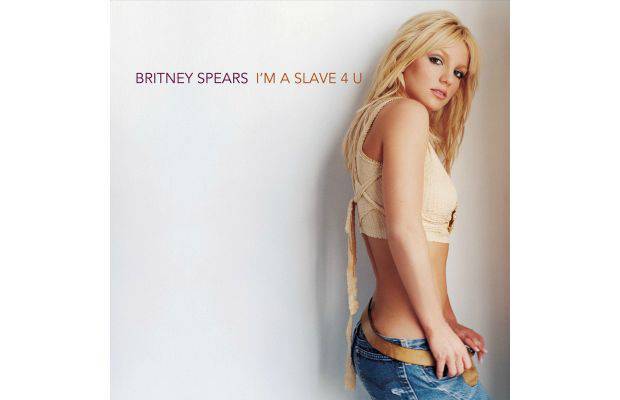 21: Britney Spears – I'm A Slave 4 U (01′)

Album: Britney
Label: Jive
"I'm a Slave 4 U," the lead single from 2001's Britney, was Britney Spears' most overt attempt at shaking free of the squeaky clean image of her early career. The Neptunes took the opportunity to genuflect to Britney's dance-pop predecessors: The song's drum programming bears a faint resemblance to "Nasty Girl" by Prince proteges Vanity 6, and there's a synth progression in there that sounds like a nod to '90s house band Technotronic's "Pump Up the Jam." "I'm a Slave 4 U" was a risk and a minor scandal, but it paid off. Never again would we think of Britney Spears as the high school cheerleader from the "…Baby One More Time" days.

20: Clipse – Hot Damn feat. Pharrell, Ab Liva & Rosco P. Coldchain (Remix) (03′)

Album: Lord Willin'
Label: Star Trak
"Hot Damn" first appeared on Clipse's major label debut Lord Willin', but it was eventually released as a single in conjunction with the Clones compilation the following year. "Hot Damn" tricks out a piano, bass, and boom bap drum groove with an army of saxophones playing a makeshift military fanfare every time the chorus hits. Although the song was originally titled "God Damn," it was changed to "Hot Damn" not only because the label feared losing radio play in the Bible belt, but because Pharrell feared the wrath of his highly religious grandmother.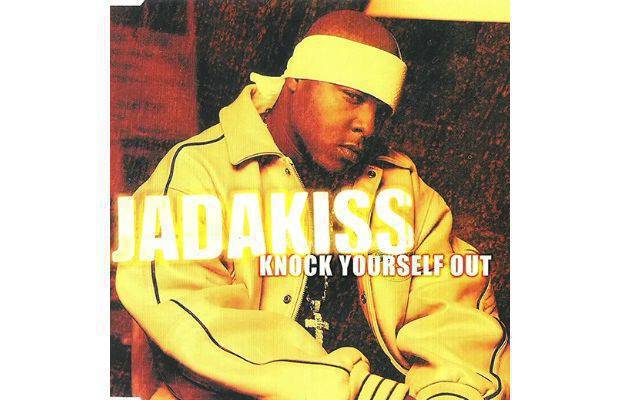 19: Jadakiss – Knock Yourself Out feat. Pharrell (01′)

Album: Kiss the Game Goodbye
Label: Ruff Ryders, Interscope
One of the early singles from Jadakiss' Ruff Ryders solo debut was "Knock Yourself Out," which is probably one of the grimiest songs-for-the-ladies of the era. "Knock Yourself Out" finds Jada flossing over a kick heavy drum shuffle accented by a light synth line and ladies moaning sensual "Oohs" and "Aahs." It was a modest hit, and the video, which is centered almost entirely around Jada and three women rolling around in bed, was an early staple of BET: Uncut, the network's raunchy late night video show.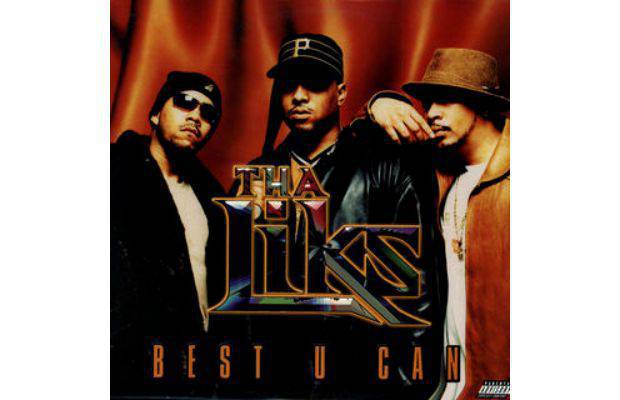 18: Tha Liks – Best You Can feat. Pharrell (01′)

Album: X.O. Experience
Label: Loud
X.O. Experience, the third album from Cali rap group Tha Alkaholiks was the one where they started to take their commercial aspirations seriously. They shortened their name to the more radio-friendly "Tha Liks" and opened up the budget to spring for big name East Coast producers like Rockwilder and EPMD affiliate DJ Scratch. "Best U Can" was a modest success that matched a melody informed by Indian raga music with a pre-rock drum shuffle.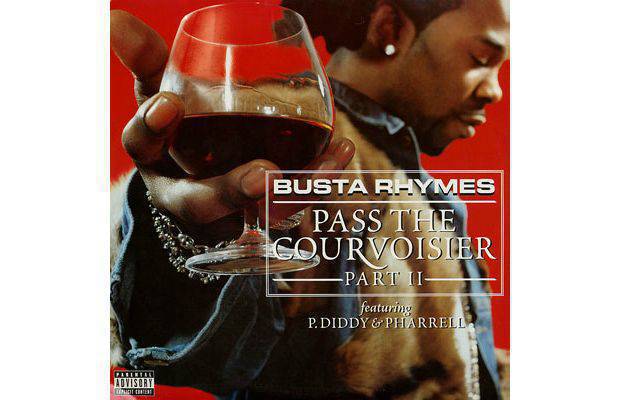 17: Busta Rhymes – Pass The Courvoisier Part II feat. Pharrell & P. Diddy (03′)

Album: Genesis
Label: Flipmode, J
Busta Rhymes' "Pass the Courvoisier Part II" is full of kitchen sink instrumentation. Trebly twelve string guitars, a brass section, furious bongos, and a backing track featuring Pharrell and Diddy yelling at each other all crowd the mix as Busta and Diddy trade lines and Pharrell sings the chorus. "Pass the Courvoisier Part II" takes the frenzy of the Nottz produced original and rendered it poppy without sacrificing any of the intensity. It's a party song that actually sounds like a party.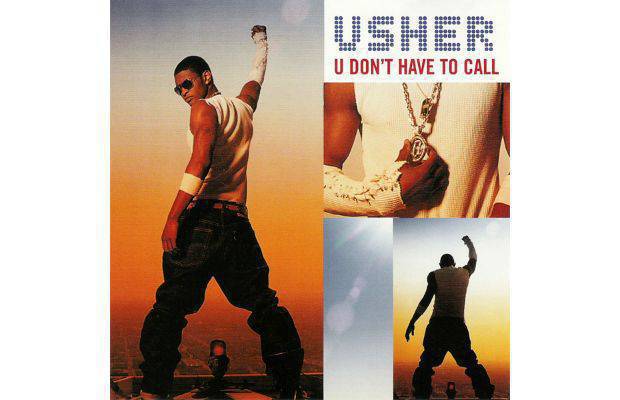 16: Usher – You Don't Have To Call (01′)

Album: 8701
Label: Arista
Word on the street is that certain tracks off Usher's 8701 and Justin Timberlake's Justified were originally intended for a Michael Jackson project helmed by the Neptunes. Whatever the case may be, you can hear the Neptunes' A game on full display on "U Don't Have to Call," which features half a dozen fragmented, interlocking synth hooks colluding to create the melodic bed for Usher's vocal about a man taking his mind off a break up on a night out with friends. The multitracked weirdness abates for the song's jazzy middle eight, which, if it wasn't created explicitly for Mike, was certainly inspired by Mike.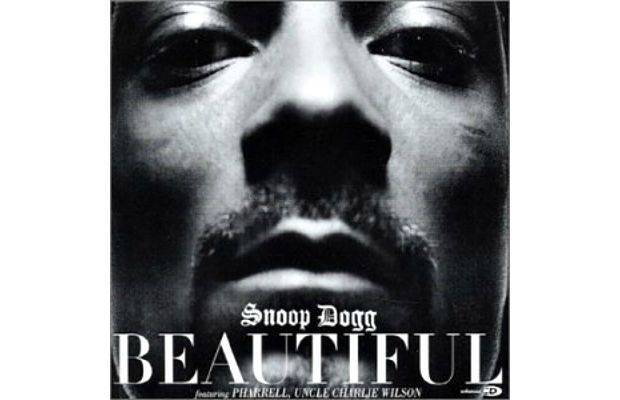 15: Snoop Dogg – Beautiful feat. Pharrell & Charlie Wilson (02′)

Album: Paid tha Cost to Be da Bo$$
Label: Doggystyle, Priority, Capitol
Snoop's been an ace with summer anthems since he and Dre stomped holes in radio playlists with "Dre Day" in 1993, and ten years later he proved he still had it with "Beautiful." "Beautiful" counters the Neptunes' love of jibing polyrhythms with a groove featuring the synth, bass, and drums playing pretty much in unison, although a few light bongo taps fill in the spaces between the full band hits. The rhythm is undeniable, and it's got an airy, almost Latin feel to it, which explains why Snoop and Pharrell flew straight to Brazil for the video shoot.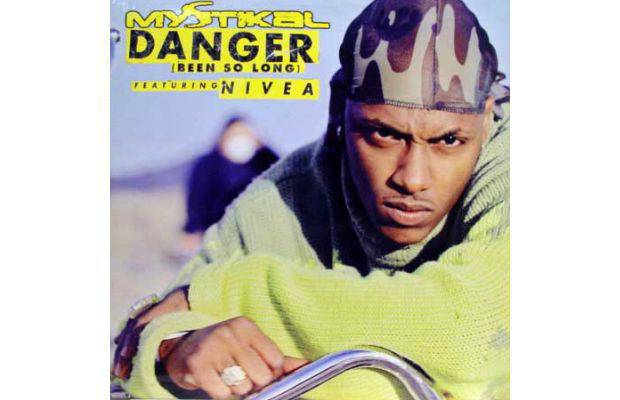 14: Mystikal – Danger (Been So Long) feat. Nivea (00′)

Album: Let's Get Ready
Label: Jive
Mystikal's 2000 chart smash "Danger (Been So Long)" supplied the raucous New Orleans spitter with a beat that kinda sounded like the soundtrack to an old Western. There's the high lonesome synth line hanging over the mix that pays a very vague homage to the sound of the disembodied blue notes in Ennio Morricone's theme to The Good, The Bad, The Ugly and that guitar riff that's whammied to sound like it's melting. It all seems to evoke the desert. Or maybe the ultra sexed up video just makes us think that.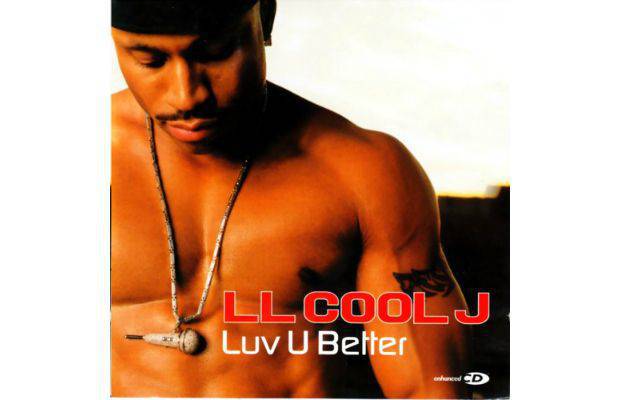 13: LL Cool J – Luv U Better feat. Pharrell & Marc Dorsey (02′)

Album: 10
Label: Def Jam
The lead single off LL Cool J's 2002 album 10 was "Luv U Better," a baby-please-come-home anthem with guest vocals from singer Marc Dorsey. The beat lays a jazzy guitar lick over an airy, pulsating synth, kicks and snares accented by hand claps. "Luv U Better" follows in the lineage of N.E.R.D. bangers like "Am I High" and presages some of the smoother production the Neptunes would give to Jay-Z in the years to come.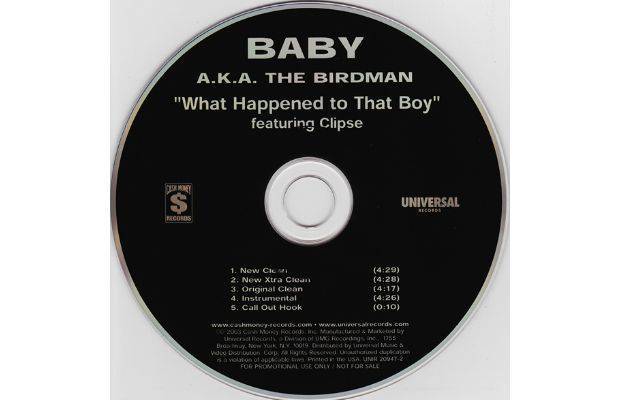 12: Birdman – What Happened To That Boy feat. Clipse (02′)

Album: Birdman
Label: Cash Money
For the second single off his 2002 self-titled debut solo album, Birdman teamed up with Star Trak and came away with the hustler's anthem "What Happened to That Boy," which featured guest verses from Pusha T and Malice and a minimal beat with bongos and synths that sounded like the rhythmic beep of a hospital room heart monitor. It fit Baby and Clipse's bars about offing adversaries like a glove.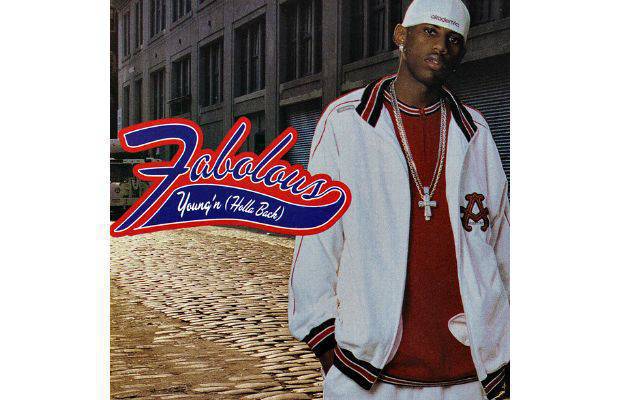 11: Fabolous – Young'n (Holla Back) feat. Pharrell (01′)

Album: Ghetto Fabolous
Label: Elektra
Fab's 2Pac-quoting 2001 debut single "Can't Deny It" was followed up by "Young'n (Holla Back)," a speedy romp built around a two-note bassline and a keyboard knocking away an octave above the low note. "Young'n (Holla Back)" kept Fab's hit train rolling along, and it's worth mention that a few years later Timbaland would pull a few of the same melodic tricks on Justin Timberlake's comeback single "SexyBack."

10: Beenie Man – Girls Dem Sugar feat. Pharrell & Mýa (00′)

Album: Art and Life
Label: Virgin
When Jamaican dancehall legend Beenie Man kicked off his early 2000s campaign to take over the American charts, he knew who to come to. "Girls Dem Sugar," lead single off 2000's Art and Life, rode Neptunes production (and a hook from Mya) to international success. The beat paired the Neptunes' trademark wonky synth lines with stutter stepping drum production, twinkling bells, and turntable cuts borrowed from Fab 5 Freddy's classic "Change the Beat."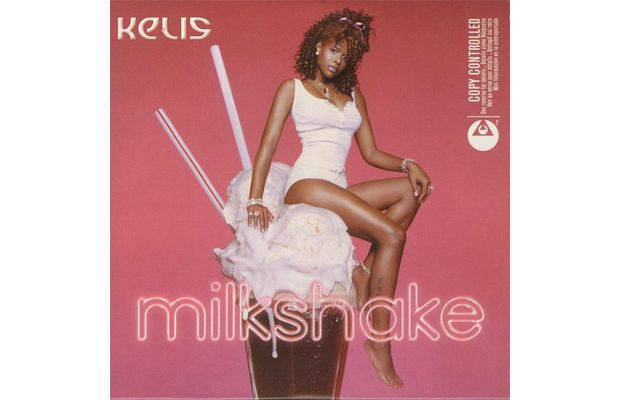 9: Kelis – Milkshake (03′)

Album: Tasty
Label: Star Trak, Arista
Early on, Kelis' career was a labor of love for Pharrell and Chad, who wrote and produced both of her first two albums but saw very little success outside of 1998's scorned lover anthem "Caught Out There." They took a step back and let outside hands collaborate in overseeing the third Kelis album, 2003's Tasty, but not before gifting her a career highlight in "Milkshake." "Milkshake" is built around an exotic bongo pattern with a high pitched triangle hit that sorta sounds like a spoon hitting a glass. The rest of the mix is filled up with a blown out, distorted synth line that approximates the sound of a race car engine's hum. The song became a huge hit both in the US and overseas and became Kelis' signature song. And nowadays, it's nearly impossible to order a milkshake without someone bringing the song up.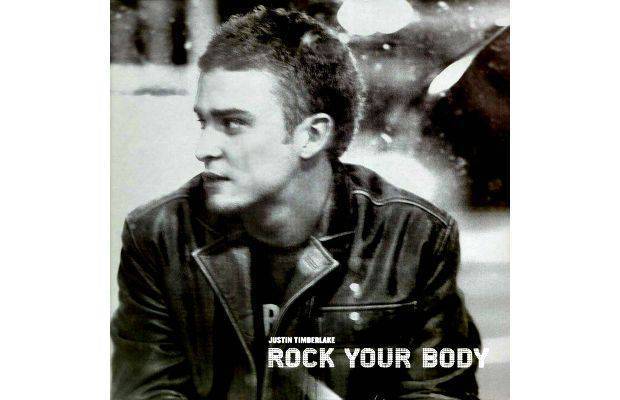 8: Justin Timberlake – Rock Your Body feat. Vanessa Marquez (02′)

Album: Justified
Label: Jive
The Neptunes' ease with midtempo R&B is on full display on Justin Timberlake's "Rock Your Body," which reprises the tinny, keyboard-set-to-emulate-clavichord synths of their late '90s productions, overlaying them with interlocking layers of keys and a propulsive drum vamp. It was good money for Justin, whose early solo success scored him an invite to perform the song at the 2003 Superbowl. That is, until Justin's promise to "have you naked by the end of this song" instigated the Janet Jackson wardrobe malfunction heard 'round the world.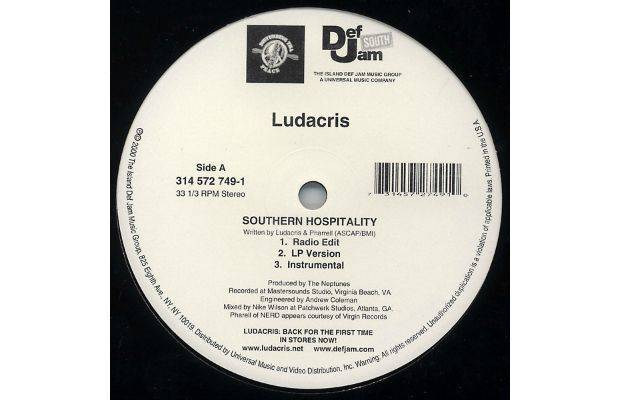 7: Ludacris – Southern Hospitality feat. Pharrell (00′)

Album: Back for the First Time
Label: Disturbing tha Peace, Def Jam
"Southern Hospitality," the second single from 2000's Back for the First Time, began Ludacris and the Neptunes' lucrative history of collaborations with a bang. The record also proved Def Jam right for betting on Ludacris as a hitmaker: Back for the First Time was essentially a re-release of Luda popular independent album, Incognegro. However, it included a few new cuts including the Neptunes produced "Southern Hospitality." The beat takes zooming synths, flute notes, and a barely noticeable bassline and blows 'em all to the margins of the mix with booming, propulsive kick drums that hit with every bit of fight that the song's abrasive chorus about "throwin 'bows" does. "What's Your Fantasy" might've been the song that put Luda's career on the map, but it was "Southern Hospitality" that showed us that he was an important new voice.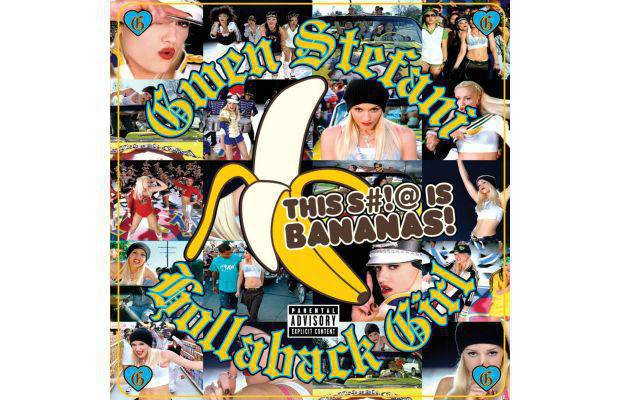 6: Gwen Stefani – Hollaback Girl (04′)

Album: Love.Angel.Music.Baby.
Label: Interscope
When Courtney Love took a potshot at Gwen Stefani in a 2004 issue of Seventeen magazine saying, "I'm not interested in being a cheerleader. I'm not interested in being Gwen Stefani," she got an elite level "Fuck you" in the form of "Hollaback Girl." Which is why Stefani starts her first verse with the line, "I that you were talking shit and you didn't think that I would hear it." Meanwhile The Neptunes served up their version of a school marching band: Drums that replicated the sound of a step team at work and keys that mimicked a horn section, and Gwen belted out her revenge, interpolating Queen's "Another One Bites the Dust" in the verses and chant-rapping the song's vindictive chorus. It played like a 2000s update of Toni Basil's late '70s cheerleader anthem "Mickey." Gwen ultimately got the last laugh, as "Hollaback Girl" became her most successful solo hit and the first single to sell a million copies digitally, and Courtney is… wherever Courtney is.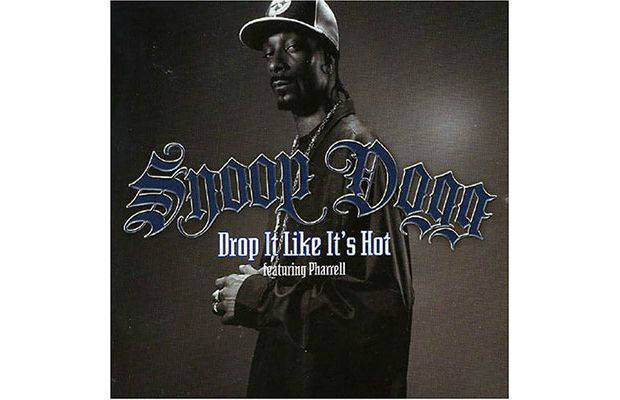 5: Snoop Dogg – Drop It Like It's Hot feat. Pharrell (04′)

Album: R&G (Rhythm & Gangsta): The Masterpiece
Label: Doggystyle, Star Trak, Geffen
"Drop It Like It's Hot" represented a new beginning for Snoop Dogg, who signed to Star Trak Entertainment after the success of 2002's "Beautiful." It was also a new beginning for the Neptunes, whose production on it pared their already minimal sound down to only its most necessary elements. The beat is all mouth clicks, hydraulic hissing sounds, and light drums, along with a zooming synth sound lifted off Danish electro group Laid Back's 1983 single "White Horse," here manipulated to sound like it's saying Snoop's name. The oddball production and Snoop and Pharrell's cold trash talk on "Drop It Like It's Hot" awarded Snoop with his first #1 on the Billboard Hot 100 chart after twelve years in the game.

4: Jay-Z – I Just Wanna Love U (Give It To Me) feat. Pharrell, Shae & Omilio Sparks (00′)

Album: The Dynasty: Roc La Familia
Label: Roc-A-Fella, Def Jam
The Neptunes were still an up-and-coming force in hip-hop production coming into 2000, but when Hov dropped "I Just Wanna Love U (Give It 2 Me)," all that quickly changed. "I Just Wanna Love U" typifies the early Neptunes sound, which was an economic pairing of defiantly artificial clavichord hits and spacious boom bap drums adorned with additional layers of synthetic hand percussion sounds. "I Just Wanna Love U" sounded alien, like robots from the future discovering funk. It gave Jay-Z his first #1 single on the Billboard rap charts and solidified the Neptunes' death grip on rap radio.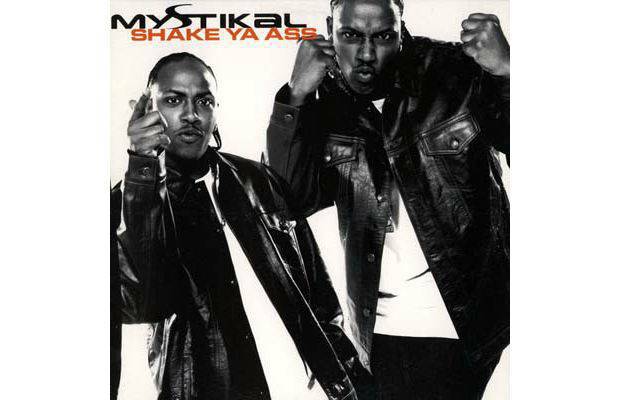 3: Mystikal – Shake Ya Ass feat. Pharrell (00′)

Album: Let's Get Ready
Label: Jive
Mystikal did great work during his tenure on No Limit with the label's in-house production team Beats by the Pound, but it wasn't until he made a clean break and hooked up with Southern rap production luminaries like Outkast's Earthtone III and the Neptunes on 2000's Let's Get Ready that he started logging hits as a solo artist. The first of these was "Shake Ya Ass," which touts one of hip-hop's funniest opening lines ("I came here with my dick in my hand/Don't make me leave here with my foot in your ass") and a beat full of bongos and various woodwind instruments.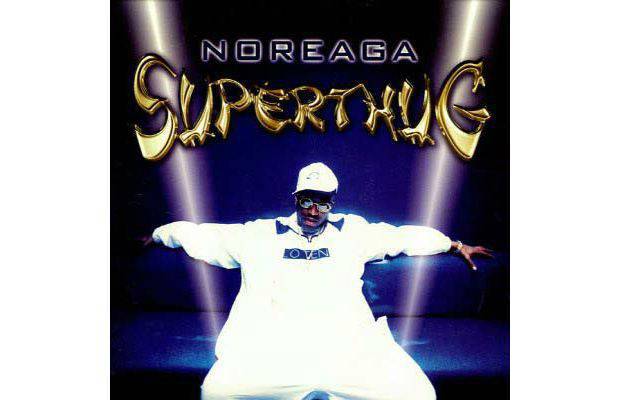 2: Noreaga – Superthug (What What) feat. Pharrell & Tammy Lucas (98′)

Album: N.O.R.E.
Label: Tommy Boy
Capone-N-Noreaga hit a snag when Capone got locked up not long after the release of 1997's highly regarded The War Report. Rather than let his career go cold, Noreaga went solo on that ass. The most memorable hit off 1998's N.O.R.E. album was "Superthug," which tapped the then-relatively-unknown Neptunes for a beat that matched booming, elaborate percussion to a synth line that one-upped late '90s' noisy rap impresario Swizz Beatz in both the volume and artificiality of the instrumentation.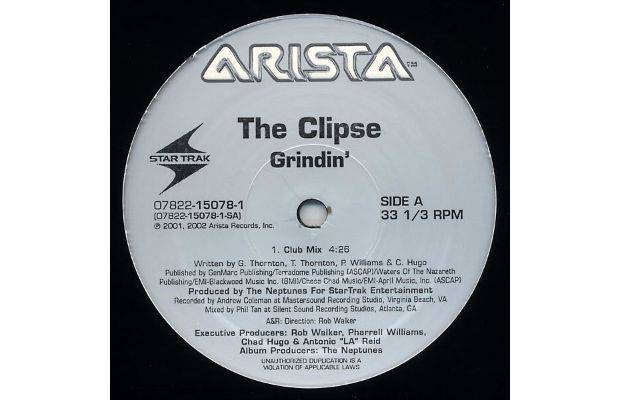 1: Clipse – Grindin' feat. Pharrell (02′)

Album: Lord Willin'
Label: Star Trak, Arista
The Neptunes had trouble breaking the Clipse early on. Their gully 1999 debut single "The Funeral" didn't take off like they intended, and their album, Exclusive Audio Footage, was permanently shelved. The team went back to the drawing board and returned in 2002 with a formal reintroduction in the form of the coke rap classic, "Grindin'." "Grindin'" might be the quintessential Neptunes beat: Out-of-the-box instrumentation, sparse melody, and subtle deference to Chad and Pharrell's musical forefathers all rolled into production that manages to sound accessible and slyly inventive at the same time.
There's a timelessness to it too. It sounds like it could've just as easily been created in 1988 as 2002, or, more to the point, like a song from 1988 being played in 2002 on whatever tools were available. It's perfectly fitting that the beat could be heard tapped out on desks, lockers, and lunchroom tables throughout the remainder of the year.
Pharrell actually lured Pusha into the studio by telling him, "'Listen, I got this record and if you don't come to the studio right now I'm gonna give this record to Jay-Z," knowing it would inspire Push. But the beat was also so futuristic that Pusha had a hard time initially grasping it. He was later quoted saying, "When I heard 'Grindin" I was like, 'How do you rhyme to this?' It was was so unorthodox that I couldn't really catch it."
"Grindin'" put the Clipse and Star Trak Entertainment on the map and proved that the Neptunes were not only adept at aiding established artists back onto the charts, they could mold and build new careers too. They had bigger successes before and after, but the synthesis of conventionality and weirdness and the overarching sense of place in the continuum of great rap beats on display on "Grindin'" scarcely mixed this perfectly for them again.