Noreaga (aka P.A.P.I.) – The Problem (Lawwwddd) (Instrumental) (13′), Now On iTunes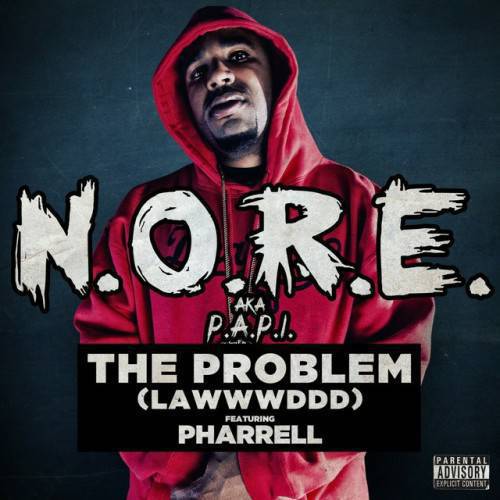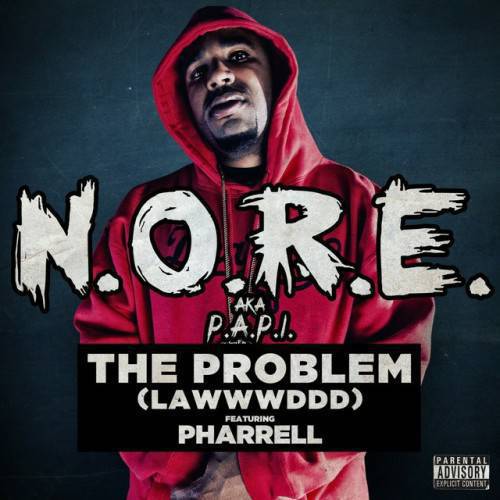 I know that not everyone is feeling this new hook on the new N.O.R.E. with Pharrell doing that autotune, but this freaking Instrumental is amazingly Mental, Turn up your Speakers and hear for yourself! "Make sure to cop the single on iTunes.
Noreaga (aka P.A.P.I.) – The Problem (Lawwwddd) (Instrumental) (13′)

Posted: March 27th
'He gave me a thousand fives,' N.O.R.E. says of Pharrell's in-studio excitement when the pair recorded their new single. By Rob Markman. When it comes to working with Pharrell, N.O.R.E. doesn't want much from his multiplatinum buddy. "I just want a beat better than the joint we did together. I want to outdo that," Noreaga said when he stopped by "RapFix Live" back on March 13. The pair have a host of singles already under their belts, including "Finito," "Nothin'," "Grimey," "Oh No" and 1998's classic rap single "Superthug,"The Neptunes first big hit. On Monday night, P.A.P.I. gave Hot 97 DJ Funk Master Flex the green light to premiere his and Pharrell's latest, "The Problem (Lawwwddd)," on New York City's airwaves.
With Skateboard P's ear-catching falsetto on the hook and a whirling, frantic synth beat, N.O.R.E recaptures a 1990s Big Apple rap vibe, recycling lines and cadences from his 1997 group album with Capone. On April 16, N.O.R.E. (under the guise of P.A.P.I.) will release his fourth solo LP, Student Of The Game. Already, he has dropped singles with 2 Chainz and Pusha T. ("Tadow") and one with beloved hip-hop producer Large Professor ("Built Pyramids"), but for Noreaga, his Pharrell collaboration was a special one. So special, in fact the Neptunes hitmaker called the rapper's phone at 8 a.m. one morning, with no regard for his sleep schedule. "He didn't even text me, he just called," N.O.R.E. told "RapFix Live" host Sway Calloway.
Prior to creating the beat for "The Problem," Noreaga estimates that he and Pharrell were in the studio eight separate times trying to work their magic, but this time, P was sure he had the recipe and demanded that Noreaga meet him in at Miami's Circle House studio. "He didn't even ask me if I was busy, if I had to pick up my kids," N.O.R.E. joked. Once Pharrell played the beat for "The Problem," he and N.O.R.E. knew they had what they were looking for. "Pharrell is predominantly laid-back … passive, and he wasn't that day," Noreaga said. "He gave me a thousand fives.
Noreaga (aka P.A.P.I.) – The Problem (Lawwwddd) feat. Pharrell (13′)