Maxine Ashley In The A.R.T.S.Y Magazine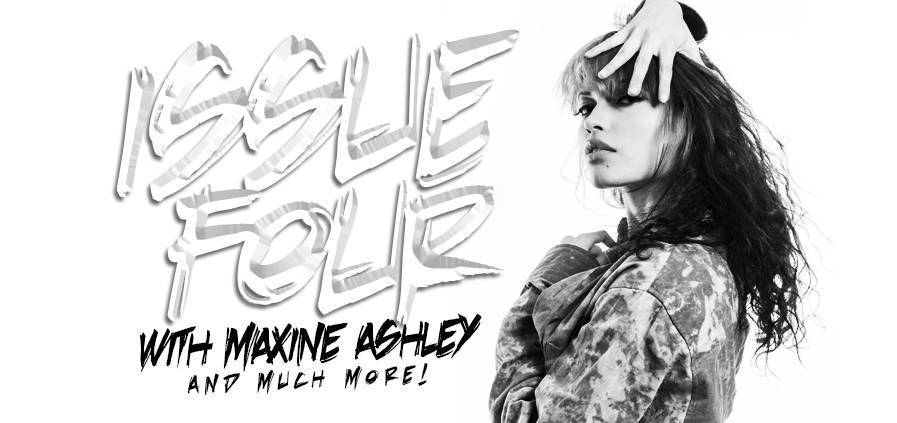 I am OTHER signee Maxine Ashley has been interviewed by the A.R.T.S.Y Magazine where she talked about how she has been discovered on YouTube and she talked about working on her Mixtape 'Mood Swings' and her Debut Album. She says that the project is going to be crazy, about her Mixtape, and it's going to leave her fans wanting more. The singer says that she had the opportunity to work with a lot of very notable artists and producers. She even hinted that she may work with the new king of the West Coast; Kendrick Lamar.

Maxine Ashley views 'Mood Swings' as a sort of reward to her supporters for having been so patient with her in terms of putting out the project. "The reason I called it mood swings is that it fits whatever is your type of music. I also don't know; I just make music on how I feel. Each song fits a different mood." The singer says that the project will have a ton of awesome surprises and will put on display Skateboard P's knack for producing hits in full force.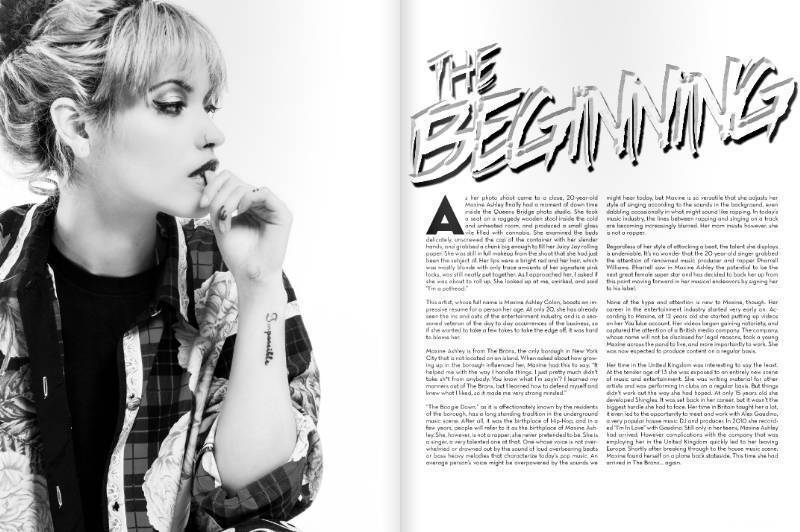 "Mood Swings" is a work in progress and will drop when Maxine feels it is ready. For now she says her fans could expect it to drop during the summer, and it will consist of between 10 and 11 tracks. At the same time the singer is also working on a full-fledged album. The album will more than likely mark her triumphant entrance on to the world stage. As for the actual album, Maxine says that it will showcase Pharrell's talents of production even more so that her Mixtape. "It is gonna be P at his best, and cooler that ever." Photos by Tommy Thomas.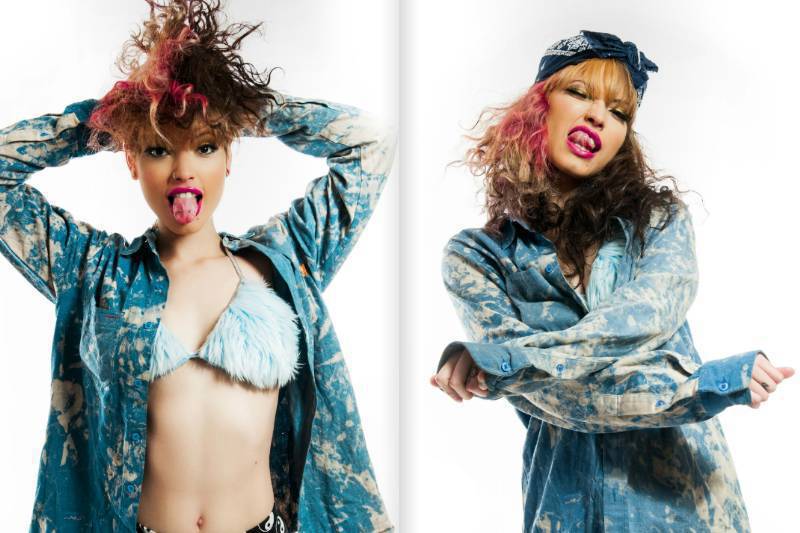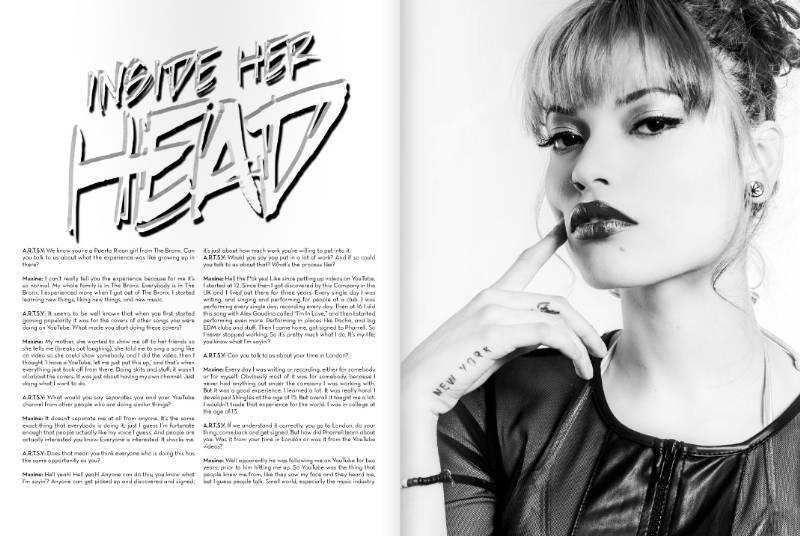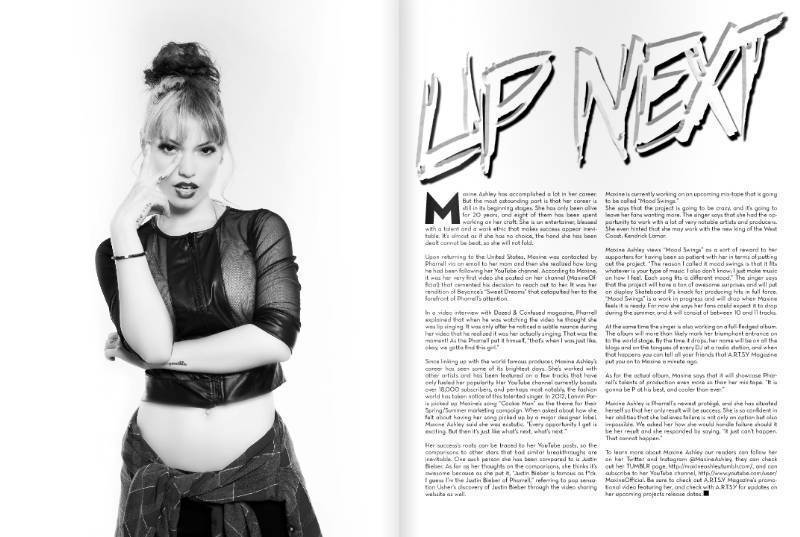 *artsymagazine.com
*twitter.com/maxineashley
A.R.T.S.Y. Magazine Presents Maxine Ashley

Maxine Ashley
Debut Album (2013)
Maxine Hustlin' (The Streets)
Mood Swings (Mixtape) (2013)

Best Mistake feat. Pharrell (The Neptunes)
Cookieman feat. Pharrell (The Neptunes)
Ringpop (The Neptunes)
Drop 'Em (The Neptunes)
Stylin' (Tommy Tysper)
Sailboat feat. Kendrick Lamar