Justice: 'We Love Pharrell On Daft Punk's 'Get Lucky''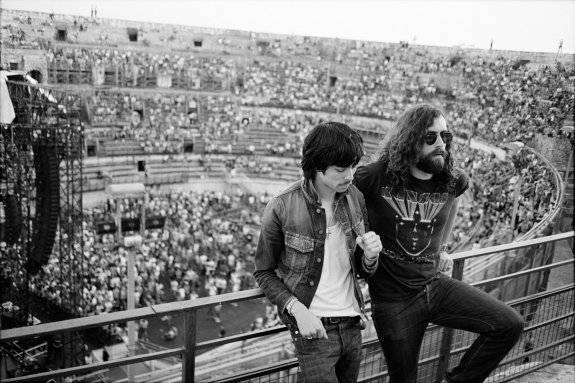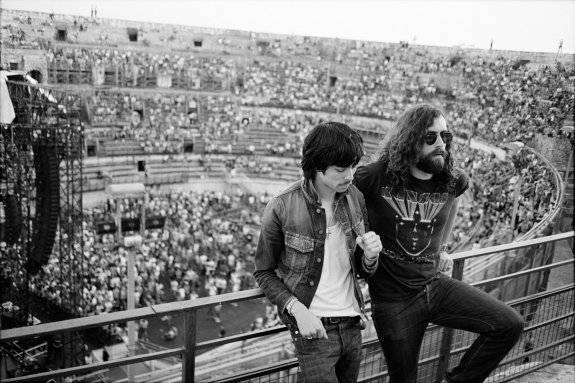 By Michael Pell. French electro duo Justice have said Daft Punk's forthcoming material featuring the likes of Pharrell Willams, Nile Rodgers and more is a "good formula" for success. Speaking exclusively to MTV News last week while they were in town for Ed Banger's 10th birthday celebrations, Xavier and Gaspard who remixed Daft Punk's Human After All back in 2005, admitted they hadn't heard a peep about the secretive robots' Random Access Memories but had nothing but praise for their current UK No.1 Get Lucky.
"We should listen to it more," Xavier admitted. "We haven't heard it fully but it sounded nice and we love Pharrell Williams. Well we love The Neptunes – they were one of our favourite producer teams and Chic is our favourite band since always so it sounds like a good formula." On the subject of collaborations, we asked the three-time MTV EMA winners if they had any plans on future hook-ups to which Gaspard mused "Maybe George Clooney?"
Xavier added: "Yeah we've been trying to get in touch with George since a long time because we love what he did in the mid 80s as a music producer but apart from him we're not really in to big features." We still can't quite grasp if they were having us on or not but we'd definitely be first in line to sample that partnership! Moving on…Xavier and Gaspard, who released their second live album Access All Arenas last week also said they would never film another tour documentary like their 2008 film A Cross The Universe.