Pharrell, Robin Thicke, Leah LaBelle, Kenna & Co. At The L.A. Myspace Relaunch Party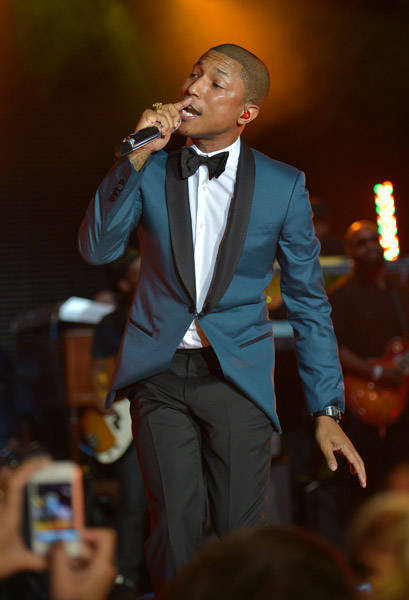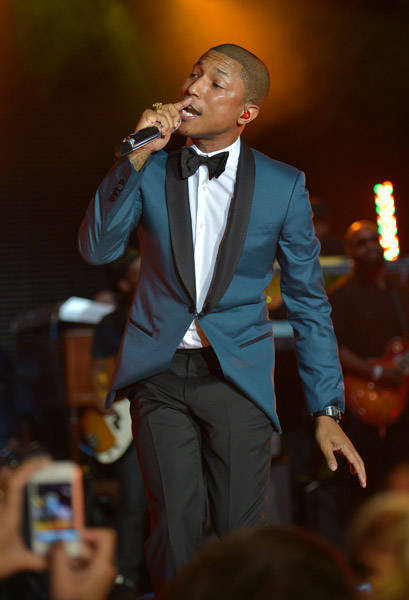 By Nicole Pajer. If the caliber of performers and attendees at Wednesday night's star-studded Myspace relaunch celebration at L.A.'s El Rey Theater was any indication of the future social-music platform's success, it should have no problem. Here, of course, Myspace investor Justin Timberlake was spotted on site hanging in the club's VIP area along with recording artist Kenna, Myspace CEO Tim Vanderhook, COO Chris Vanderhook. Here too in the at-capacity venue were celebs like Leona Lewis, Amy Smart, Vanessa Hudgens, Olive Wilde, Topher Grace, and Ashley Tisdale while outsie a long line of music fans wound down the street in the hopes of getting in.
Chris Vanderhook, Justin Timberlake, Kenna, Tim Vanderhook & Scott Vener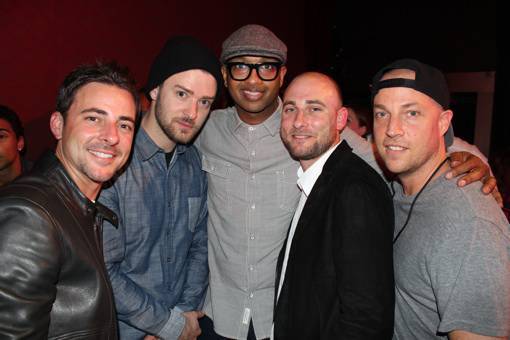 The evening kicked off shortly after 10:00 pm with DJ sets by Classixx and JayCeeOh. Pharrell Williams took the stage around 11pm and was joined by a clad of back up singers to perform his track off the "Despicable Me 2" soundtrack, "Happy." Following a few technical difficulties, Pharrell was joined by Robin Thicke to run through several renditions of "Blurred Lines." During the second take of the song, Miley Cyrus hopped on stage to dance and lend her vocals to the track. Thicke hopped into the audience for the final round, while Pharrell pulled female fans up to accompany him on stage.
Robin Thicke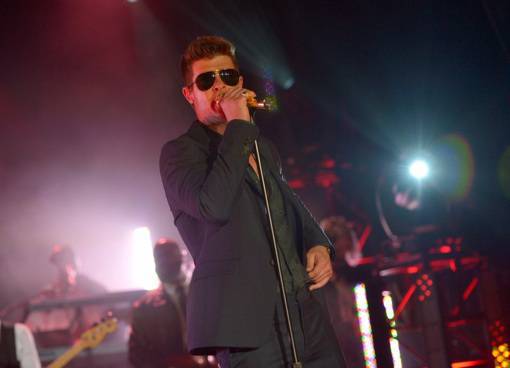 Tyler The Creator was next. The L.A.-based rapper grabbed the microphone, introduced himself, and commanded the crowd to move forward. He then dove into the crowd — which ignited a mosh pit — and chanted out the lyrics to several tracks including "Tamale." He performed in such frenzy that at one point, he was forced to stop and take a puff from his inhaler. Female DJ duo NERVO followed his set. The evening's performances were taped to run on an upcoming episode of Jimmy Kimmel Live!.
Tyler, The Creator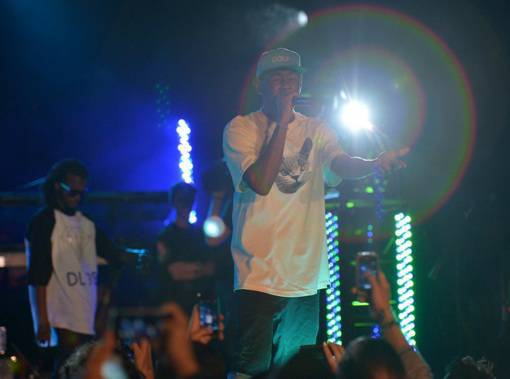 The rebranded Myspace features a completely remodeled site structured around the artist/fan interaction and serves to fuse the world of social media and music streaming. In conjunction with the June 12 launch, the brand also launched a free mobile app, which allows users to create and share their own personalized radio stations. Although as Billboard's Glenn Peoples recently wrote about in a recent Business Matters column, the new Myspace faces an "uphill battle" in capturing today's consumers as the music market is filled myriad of digital music plaforms.
Justin Timberlake, Olivia Wilde, Dianna Agron & Kenna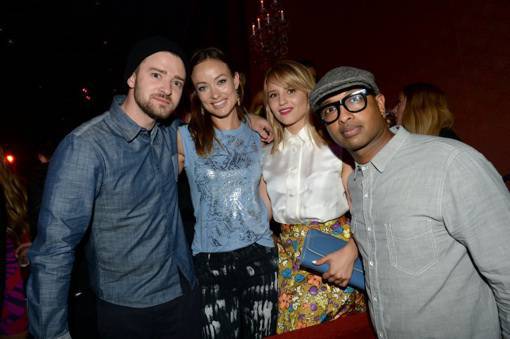 Pharrell Performing 'Happy' At MySpace Launch Party

Tyler, The Creator, Justin Timberlake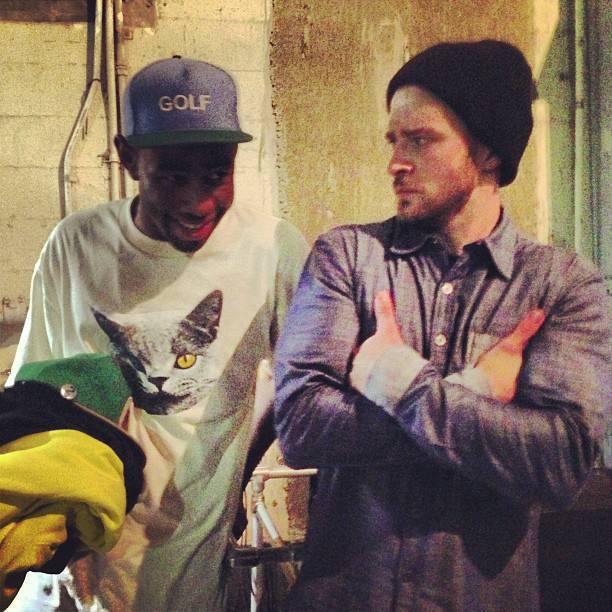 Pharrell, Robin Thicke, Miley Cyrus & Leah LaBelle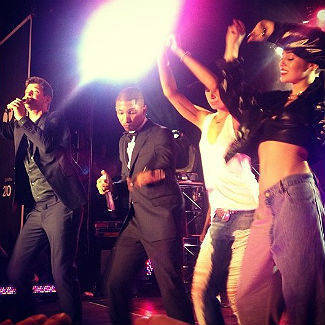 Leah LaBelle, Tyler, The Creator, Miley Cyrus & Pharrell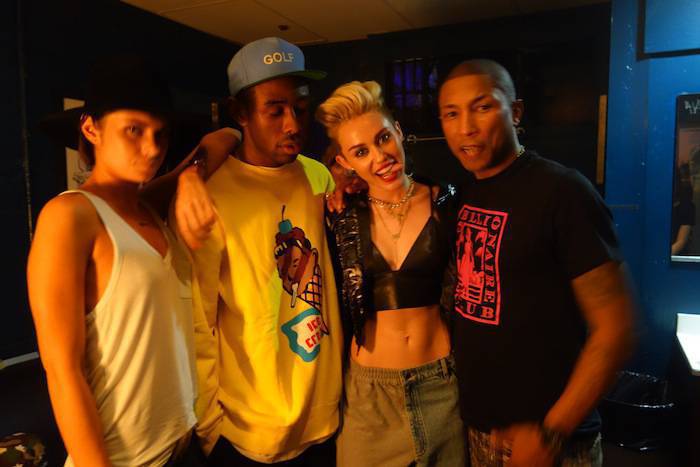 *bbcicecream.com
*twitter.com/i_am_other
*twitter.com/leahlabelle
*billboard.com
*rap-up.com