Robin Thicke: "I'm Made Of Music"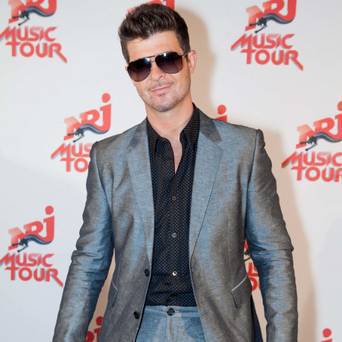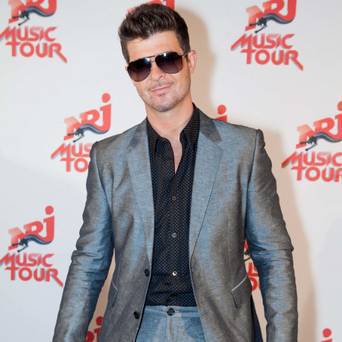 Robin Thicke says his career is "very exciting" at the moment. The singer-songwriter is currently enjoying international success with his song Blurred Lines, featuring T.I. and Pharrell Williams. Robin has been involved in the industry since he was a teenager and always had a passion for music. He is adamant his talents were inherited.
"I was one of those kids who took two piano lessons and just didn't get into it, then a year later I picked it up on my own and started teaching myself the songs I heard on the radio. I have many generations of piano players and string players and jazz saxophonists, so there are generations of musicians," he explained to a UK TV show. "It's in the blood, it's in the DNA, yeah. My mom is a musician, my dad is a musician."
Robin will be touring Europe with Maroon 5 early next year. He is amazed by how his career has suddenly exploded after so many years of hard work. "These are very exciting times right now," he smiled. Robin is married to actress Paula Patton. The pair met when they were teenagers and always knew they would settle down together. Robin is thrilled to have met his soulmate at such a young age.
"I got started very early, I fell in love very early," he laughed. "We were about 16 when we fell in love and luckily we have grown together. She's an actress, she was in Mission: Impossible and she has a few movies coming out this year also. We are just very lucky to be in love and have similar success right now. "She is my best friend, creative partner and everything I could ask for."