Cara Delevingne & Pharrell Hoping To Collaborate Together During Recording Session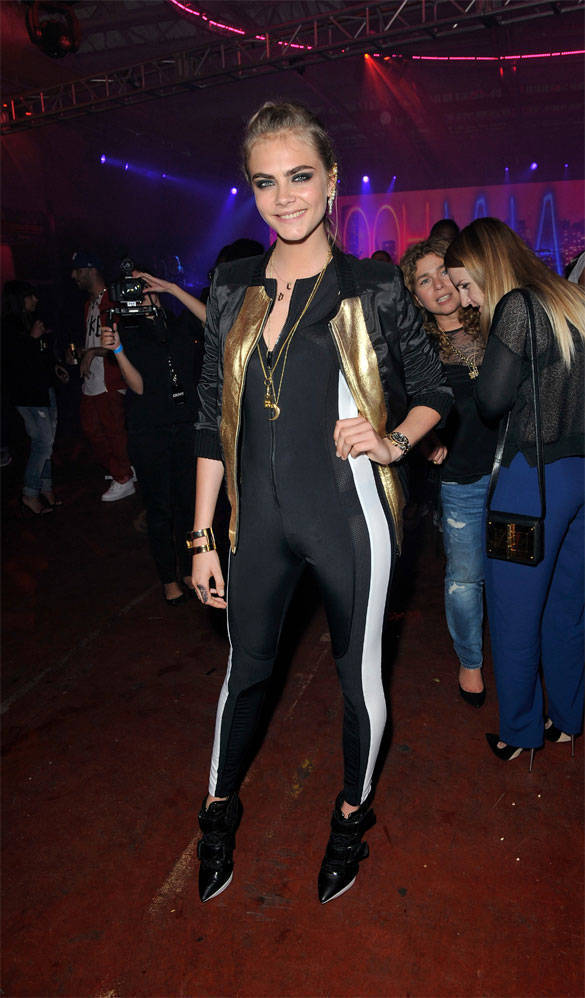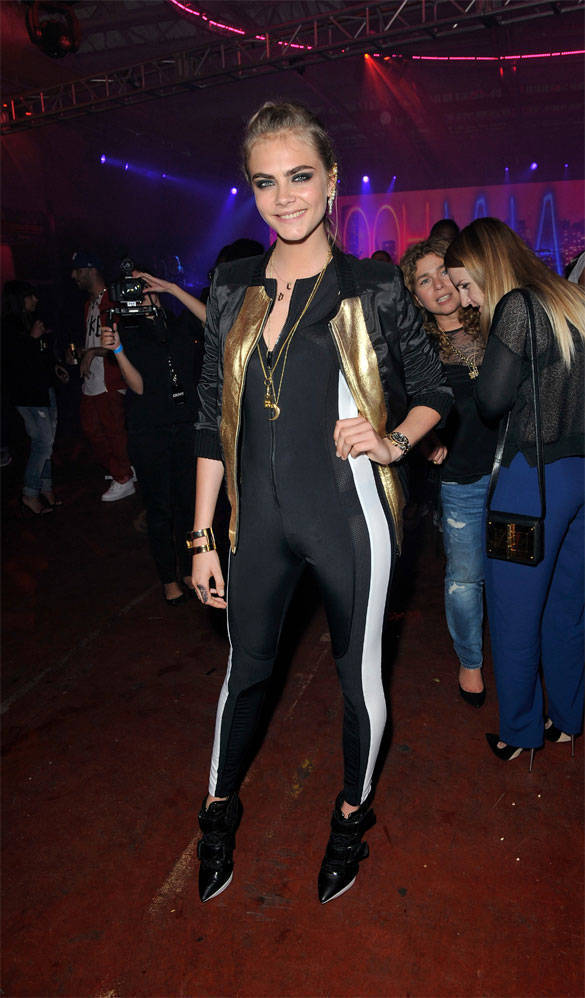 It looks like Cara's got her feet well under the table. If there's anyone in the music industry Cara Delevingne needs to impress right now it's man-of-the-moment Pharrell Williams and it looks as though the model has already ticked that box off with reports that he has promised to help her kick start her singing career.
The Burberry model features on the cover of the new issue of Vogue UK cosying up to super producer Pharrell, who is currently ruling this year's chart with a string of hits such as 'Blurred Lines' and 'Get Lucky,' but it looks as though Cara had more than fashion on the agenda as she is said to have schmoozed the hitmaker for advice on how to launch a career in music.
"They got on really well and Pharrell has loads of contacts in the industry," the insider told the Daily Mirror. "He's promised to put in a good word and they're hoping to hook up for a session in the future." It seems Cara really did leave a lasting impression on Pharrell as he tweeted after their photo session: "Thank you @Caradelevingne, you're one of the illest models ever and I'm grateful @BritishVogue gave me the opportunity to work with you."
How lovely! The stunning model reciprocated, sharing a photo from the shoot along with the caption: "New @british_vogue with the wonderful @pharrell #SeptemberIssue #bluesteel." It looks like Cara may not need the help of her bestie Rita Ora whom she is said to have fallen out with recently, but the 'Hot Right Now' singer recently denied the claims, tweeting: "I don't know what all these stupid stories are about but Im always going to have my best friend @Caradelevingne I love you!"