Azealia Banks Channels Sailor Moon in 'ATM Jam' Video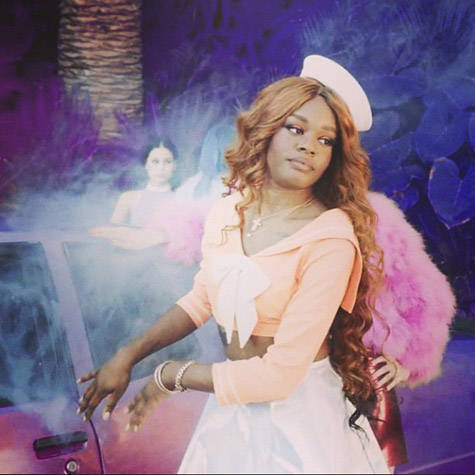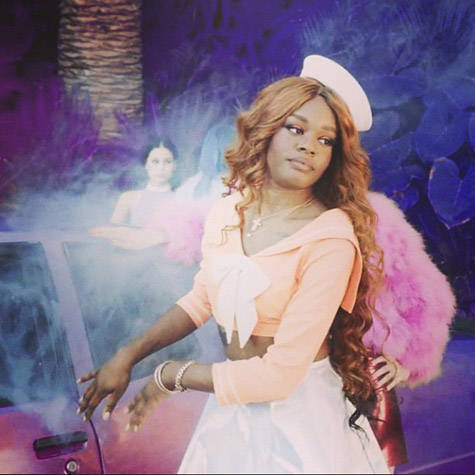 Azealia Banks dreams up a pink and purple fantasy in the video for her Pharrell-assisted single "ATM Jam." Following the dark visuals for "Yung Rapunxel," the Harlem rap diva steps into a whimsical world in the Clarence Fuller-directed clip ("Luxury"). The 22-year-old channels Japanese manga character Sailor Moon, or "Sailor Goon" as she calls her, while wearing a sailor's outfit. She relaxes by her pink pool and overlooks the Hollywood Hills, which have been turned purple.

"#Atmjam video is trippyyyy!!!" she assured. Banks tends to favor eye-popping visuals. Her "Yung Rapunxel" video was a mindtrip with mouths replacing the eyes on her face, while the "Atlantis" video saw her riding dolphins and sharks.