Jessie J x Robin Thicke's 'Calling All Hearts' Video Shot 'Sneak Peak'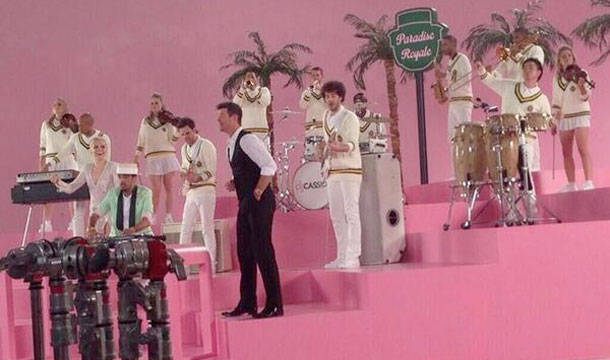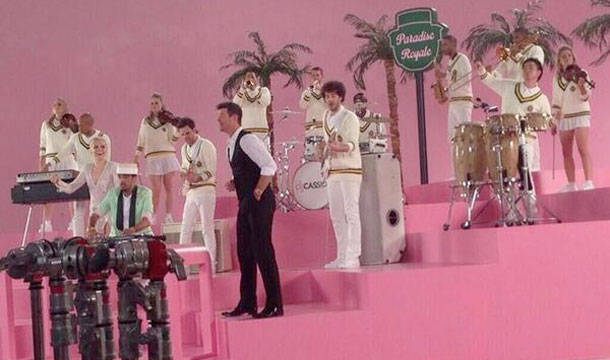 A new photo has confirmed an upcoming music video with Robin Thicke and the best singer in the world Jessie J. The two recently recorded a duet entitled "Calling All Hearts," for DJ Cassidy's upcoming project, and now there will be an accompanying visual for the breezy record. In the picture, Thicke and Jessie are seen on a very pink tiered set complete with palm trees and a backing band of musicians dressed in white.
"That's a wrap! Woooooo! Amazing video! @robinthicke @djcassidy", Jessie J wrote on Twitter following the shoot with Thicke, who was in the UK for the 2013 iTunes Music Festival. Thicke retweeted the message the following day, adding: "Going to be awesome. Can't wait for everyone to see." Along with the collaboration, Jessie J and DJ Cassidy will hit the road with Robin for his 2014 15-date North American tour kicking off February 21, 2014 in Atlanta, GA.