Miley Cyrus Discusses Her Relationships With Pharrell With 'Rolling Stone'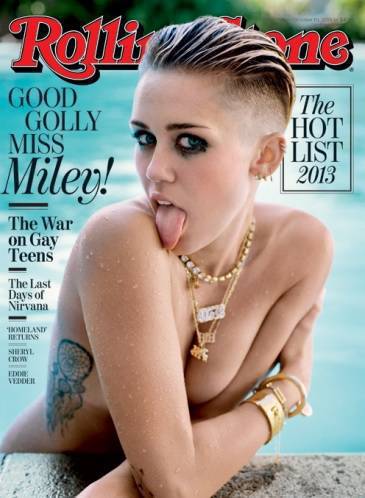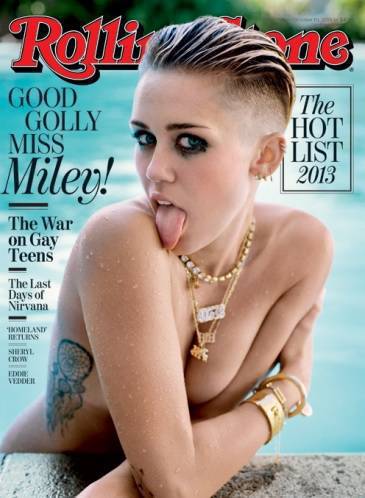 Miley just can't keep her clothes on. After baring all in both her "Wrecking Ball" video and on a newly released Bangerz album cover, Pop's "wildest child" goes skinny dipping on the cover of Rolling Stone's latest issue. In Josh Eels' cover story, Miley discusses her controversial performance at last month's MTV VMA's (otherwise known as #Twerkgate), her new-found relationships with Pharrell .
"On the way back to L.A., Miley's phone buzzes. "This is why I love Pharrell so much," she says, then reads a text that he sent her out loud. It's at least 1,000 characters long; she scrolls forever. "The VMAs was nothing more than God or the Universe showing you how powerful anything you do is," he says at one point. "It's like uranium – it has the power to take over lives or power entire countries. Now that you've seen your power, master it. You're not a train wreck. You're the train pulling everyone else along"
"Honestly, that was our MTV version. We could have even gone further, but we didn't. I thought that's what the VMAs were all about! It's not the Grammys or the Oscars. You're not supposed to show up in a gown, Vanna White-style. It's supposed to be fun! No one is talking about the man behind the ass. It was a lot of 'Miley twerks on Robin Thicke,' but never, 'Robin Thicke grinds up on Miley.' They're only talking about the one that bent over. So obviously there's a double standard.