Pharrell Confirmed For One Direction's Third Album, Due Christmas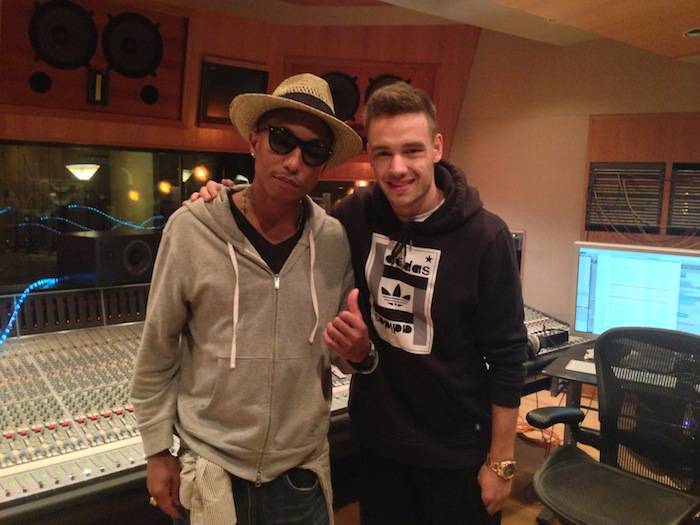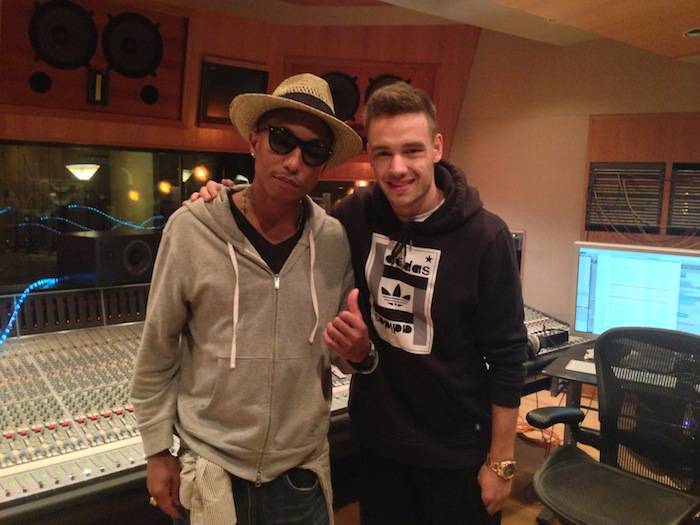 The N*E*R*D frontman is behind some of the summer's biggest hits after working on Daft Punk's Get Lucky and Robin Thicke's Blurred Lines. So if Mystic Meg looked into her crystal ball for 2014 let's just hope she doesn't spot Best Song Ever singer Harry Styles grinding in a latex bikini… I'm told that Pharrell is to pen tunes for 1D's third album Midnight Memories, which will be weighing down Santa's sack this Christmas. And there might even be a Thicke vid-style naked model collaboration or two.
A source said: "It is a no-brainer to get together two of the biggest acts in music right now. One Direction want their third album to be their most successful yet and Pharrell is definitely the man to help them achieve this." Last month Liam Payne was snapped in a studio with Pharrell, who posted the pic online, saying: "Chilling in the studio with One Direction's Liam."
And when I caught up with Pharrell, 40, at the GQ Men Of The Year Awards on Tuesday he confirmed their collaboration. He said: "We are definitely talking. From what I've heard of their new stuff I'm pleasantly surprised. Their new stuff is definitely a progression and an elevation. I will hopefully be getting involved as we are definitely in talks. "I don't think some people realise how hard those boys work. There is so much more that goes into One Direction than just the band.
"They are a brand and are huge. They are incredibly hard-working. I'm sure it will excite our female fans if we're on a record together." It was all the idea of (who else?) Simon Cowell, who took a break from babygrow shopping to pick up the phone to Pharrell. Simon told me: "I spoke to Pharrell about working with us on something. "I've known him for a long, long time and he was saying to me that it's just unbelievable what's happening with him. "He is absolutely at the top of his game right now. Hopefully we will have a Pharrell track if that works out well." Fingers crossed…