Pharrell Launches Holts Pop-Up Shop In Toronto, Muses On Meeting 'Mr. Spock'.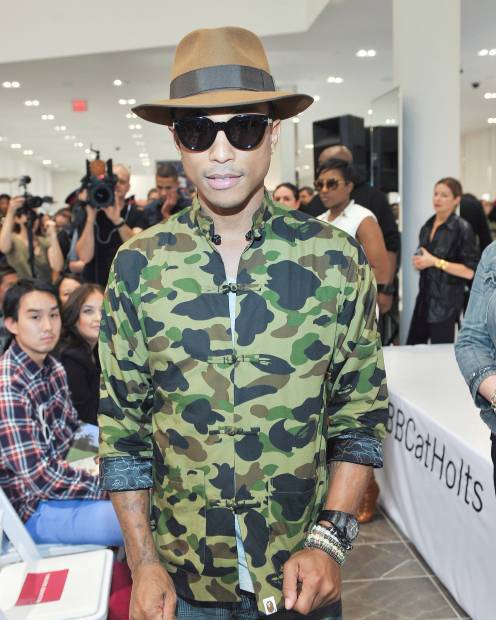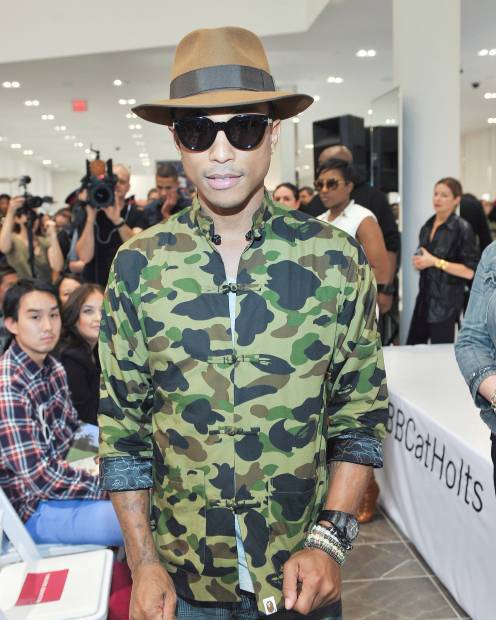 By Lauren La Rose, The Canadian Press. At 40, the perennially youthful Pharrell Williams could easily be mistaken for a man half his age as he continues to loom large behind the scenes and on the front lines as a sought-after hitmaker. In addition to performing on smash summer tracks by Daft Punk and Robin Thicke, as one-half of the production duo The Neptunes with pal Chad Hugo, he's left his distinctive imprint on hits for everyone from Britney Spears to Justin Timberlake.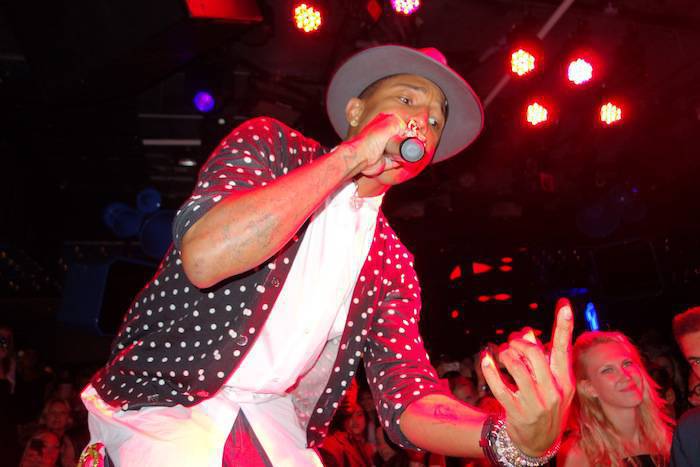 The superstar singer-songwriter continues to blaze musical trails as he enters middle age, but Williams remains a kid at heart — a fact that becomes evident when he recalls a recent encounter with a boyhood idol. The "Star Trek" fan recently had a chance to meet Mr. Spock himself, Leonard Nimoy. The actor also narrated documentary series "In Search Of…" which originally aired in the '70s and '80s and explored the paranormal. Williams was such a fan of the show that when his rap-rock group N*E*R*D released its debut album, the title was — you guessed it — "In Search Of…."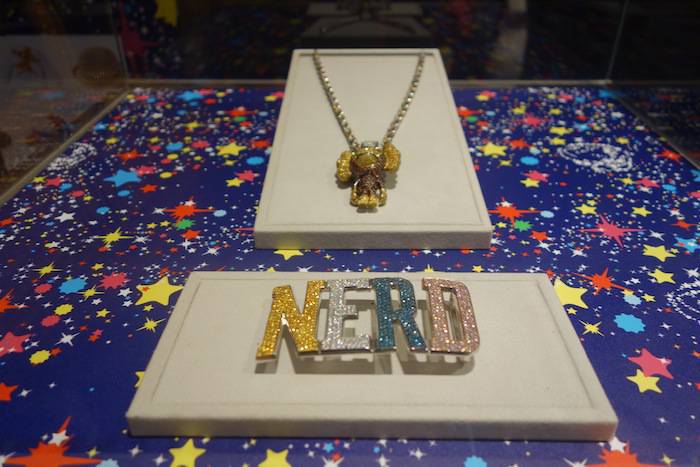 "I've been noticing all of these weird connections in my life since I turned 40," mused the soft-spoken Williams, who grew up in Virginia Beach, VA. "'In Search Of…' used to come on CBS when I was a kid… and I was obsessed with that TV show then. And they would talk about everything from the legend of Bigfoot to the pyramids to the Dogon tribe. "I'm still obsessed with all of those same topics and I never realized that it was a consistent theme."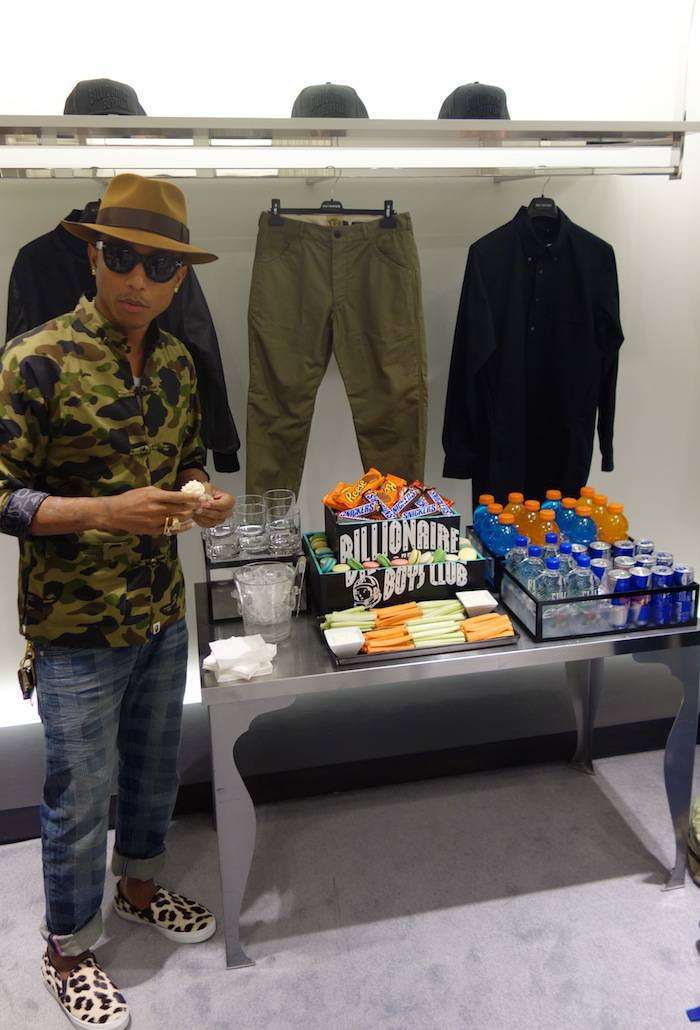 Another intergalactic connection between childhood and present day? The neighbourhood street called Neptune that Williams would see frequently as a child shares the same moniker as his production partnership with Hugo. And Williams also recalled the Neptune Festival that would take place on Atlantic Avenue in Virginia Beach. "It's just crazy to see how these tie in together. I think I've always been like a super sci-fi guy and I think one of the main connections with it all is Leonard Nimoy. It's weird," said Williams. "When I met him, I started to describe all things that linked back to him that I didn't even realize."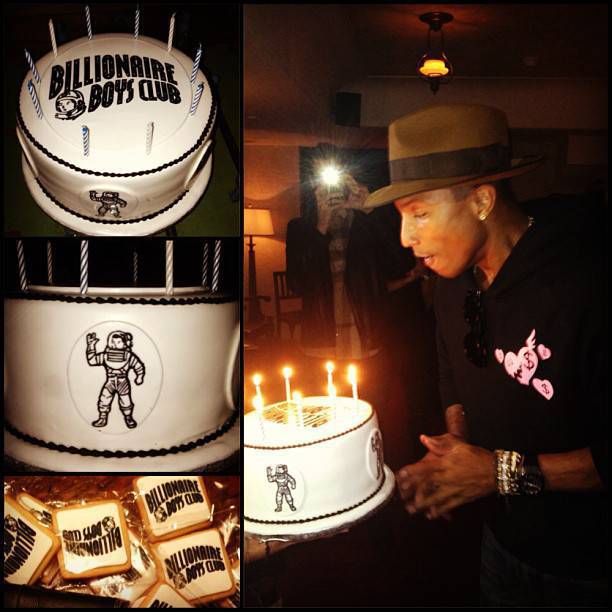 Williams is heading into fall riding the wave of a successful summer that saw him as a featured player on two ubiquitous hits. His smooth vocals coloured Robin Thicke's R&B anthem "Blurred Lines" and Daft Punk's disco-esque "Get Lucky." Williams will soon be back in collaborative mode with Miley Cyrus, teaming up with the pop star on her new album "Bangerz" due out on Oct. 8. In the meantime, the omnipresent hitmaker is marking a major milestone outside of music: the 10th anniversary of his Billionaire Boys Club clothing line which showcases styles signature to Williams's esthetic including graphic tees, hoodies, board shorts and denim.
Viktoras Jucikas, Pharrell & Rytis Vitkauskas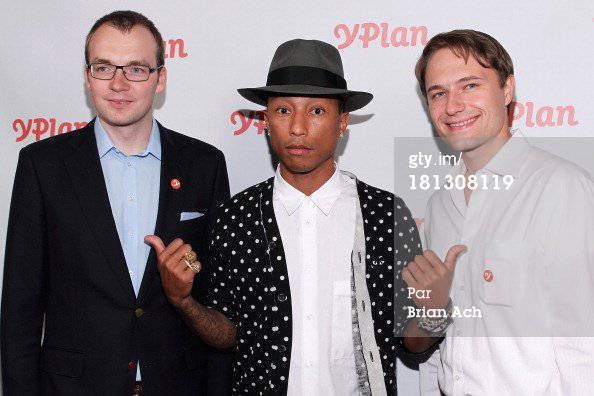 In celebration of the anniversary, he made a special appearance at Holt Renfrew's Yorkdale location in Toronto on Saturday where a pop-up shop inspired by Williams was launched by the retailer. Slated to be open until the end of October, the boutique will featuring an assortment of items such as hats, hoodies, tees and jackets from Williams's various clothing lines, which also include Bee Line, Billionaire Girls Club and BBC Black. The Canadian retailer will also feature BBC X Holt Renfrew, a special collaboration of exclusive sweaters and T-shirts for both men and women with prices starting at $68.
"I don't know what engaged them or what left them engaged to do something with us, but we're certainly thankful," Williams said of the collaboration. "As far as we know, we're just sort of doing the same thing, which is keeping our eye on the prize and being true as we can to the DNA (of the brand). It seems like this is one of the rewards that comes from that." Visitors to the shop will get to see some of Williams's prized personal possessions including a N*E*R*D action figure, Louis Vuitton sunglasses and a custom Swarovski hoodie. But he quickly turned coy when asked about the symbolism behind the pieces included.
"It'd be cooler not to describe them. I mean, I still want that element of, like, surprise," he said. "What we tried to do is instead of just making it a pop-up, it feels more like an installation in the sense that there's a curated experience; and I think the staff did a really good job in delivering." Despite the success of his brand, Williams seems more keen to let the pieces speak for themselves rather than playing the role of pitchman. "If I start talking about the items then it starts to feel like I'm selling, and so that's a really important thing. That's something I'm a little self-conscious about because we do have a brand," he said.
"It's a business at the end of the day and I want it to be a business, but I'm very funny about dangling the carrot. It's not who I am as a person." Williams was a bit more forthcoming in his praise of Canada, briefly alluding to a love of films from the late actor and comic John Candy and his appreciation for Canadian artists whom he described as "some of the best musicians." "I mean, Canada, it's just teeming with talent. It always has been," said Williams. "You guys have a lot going on here — and you always have."
*bbcicecream.com
*instagram.com/bbcicecream
*n-e-r-d.skyrock.com
*winnipegfreepress.com
*digitaljournal.com