Pharrell Williams x Style.com Interview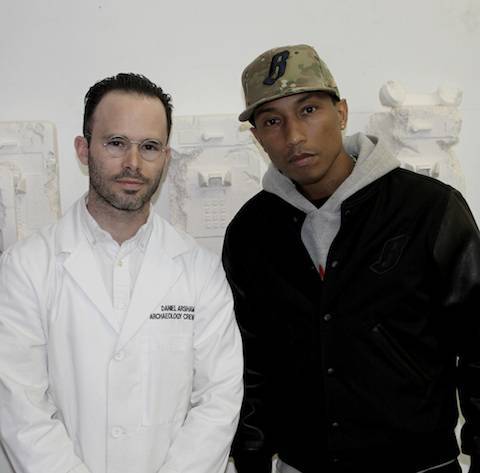 Daniel Arsham & Pharrell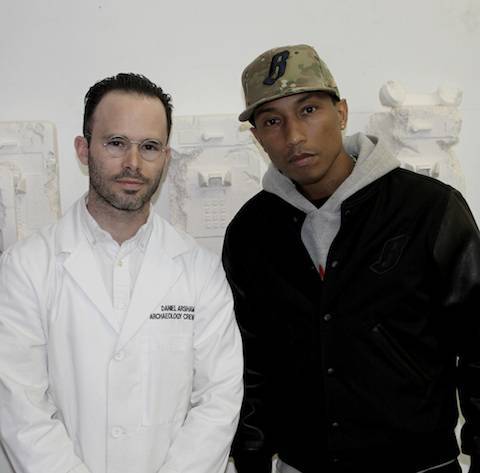 It has been a while since Pharrell Williams was first starting out and creating songs on his 1980s Casio keyboard. Tonight, in New York, however, the artis—who's since lent his creative vision to classics such as Daft Punk's "Get Lucky," Robin Thicke's "Blurred Lines," and Britney Spears' "I'm a Slave 4 U"—will revisit the keyboard and drum machine that were so crucial to the development in his musical career. Williams collaborated with multidisciplinary artist Daniel Arsham, who created replicas of Williams' instruments out of volcanic ash, rusted steel, crystal, and carbon dust.

It is part of a larger body of work by Arsham, which features the seeming petrifaction of contemporary relics.) Arsham, an acclaimed New York-based artist and architect, has collaborated with the likes of Hedi Slimane, Merce Cunningham, Jonah Bokaer, and art dealer Emmanuel Perrotin. (If you attended the En Noir presentation at Milk Studios a few days ago, you might have caught the mountain installation his company Snarkitecture created to accompany the performance by Lil Buck.) Before the two unveil their one-night-only exhibition, Williams and Arsham talked to Style.com, exclusively, about their project, Phoebe Philo, and a potential secret performance.
—Kristin Tice Studeman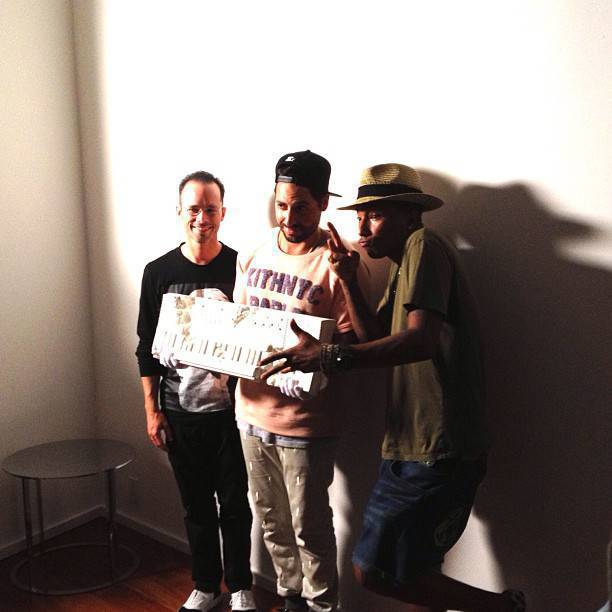 How did you two first link up?
Daniel Arsham: We met a few years ago, through my Parisian gallerist. This came about specifically when we were at my studio and discussing all the different processes. This project was about taking something that was important and special to him in the past that he no longer uses.
Pharrell Williams: I have always admired what it is that this guys does. It's a whole different art form that gets looped in with all the other different eras, styles, and influences. I love what he did with the keyboard.
Tell me about these particular instruments that inspired the piece.
D.A.: At a dinner, I asked Pharrell, "What object was very important to you and special in life that you no longer use?" He couldn't remember the model or the name, but he said it was a small keyboard, from somewhere around 1988, and it has drum pads on it. And, it was sold at RadioShack. We finally located it (it was a Casio), and for me, the detail of these objects is particularly important. This keyboard had a lot of special detail in it.
*style.com
*instagram.com/bbcicecream
*twitter.com/i_am_other
*n-e-r-d.skyrock.com
*bbcicecream.com
Keyboard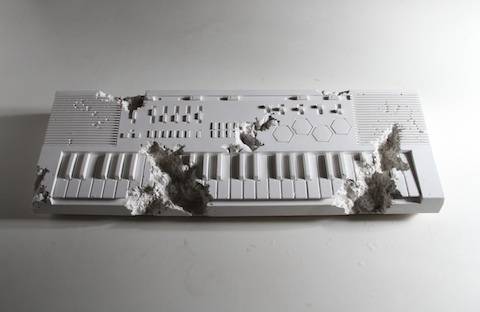 P.W.: I remember making very, very novice attempts at trying to construct a song using that keyboard. In order to make songs, we had to push a button at the same time we started and recording it to a cassette. It was all manually done. We had never been in a studio before. This is over twenty years ago.
Estelle & Pharrell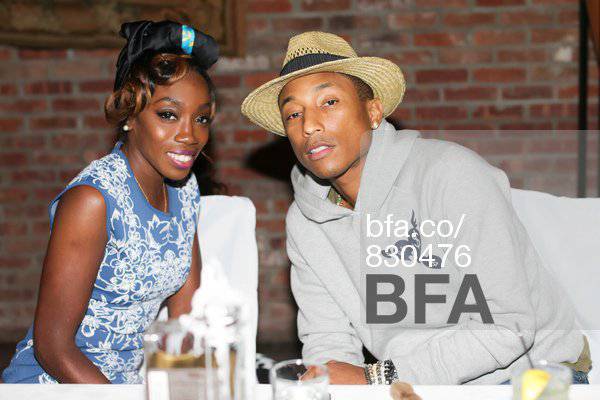 It is pretty incredible how things have changed since then, in terms of technology and the music industry, isn't it?
P.W.: It is amazing, but that's what existed then. It is the constant morphing, evolution, and, in some cases, stagnancy of the human imagination. You realize where you are standing right now is valuable. I was saying the other day that what you build today is what you will live in tomorrow. I really like the idea that this guy works across so many disciplines but his DNA is very consistent. What I get from him is not necessarily, How can I push the boundaries of reality? but more so, How can I share what I am seeing in my head? And, Oh, by the way, it might just be a twist on reality.
Pharrell & Daniel Arsham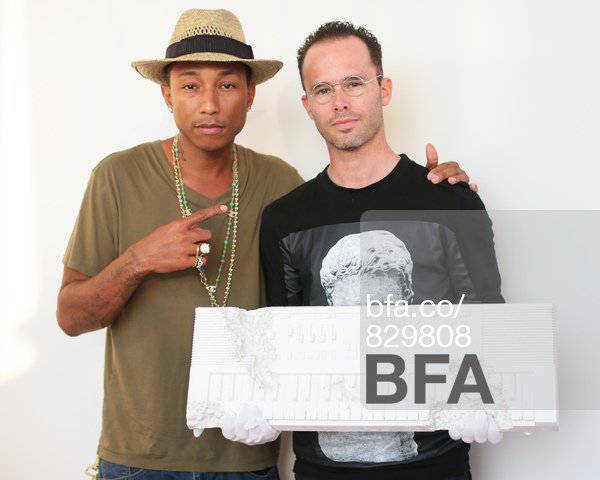 You are unveiling this project during the middle of fashion week. Was that a coincidence, or was there a conversation between art and fashion that you hoped to inspire with this work?
D.A.: Just coincidence. Originally, we finished the pieces, and we weren't going to do anything around it, but it seemed like a shame not to share them with anyone.
P.W.: I don't think you go into a project thinking that. More than anything else, you consider the visibility, but you don't work backwards, thinking, Oh, my god, we are going to blow everyone away. It's more about appreciating the impetus, and the genesis of it is the most important thing. We start with one great first cause, and everything else is reactionary and an effect. There are people who do projects the other way, but those are the ones we ignore and walk past. You can smell the ambition in it.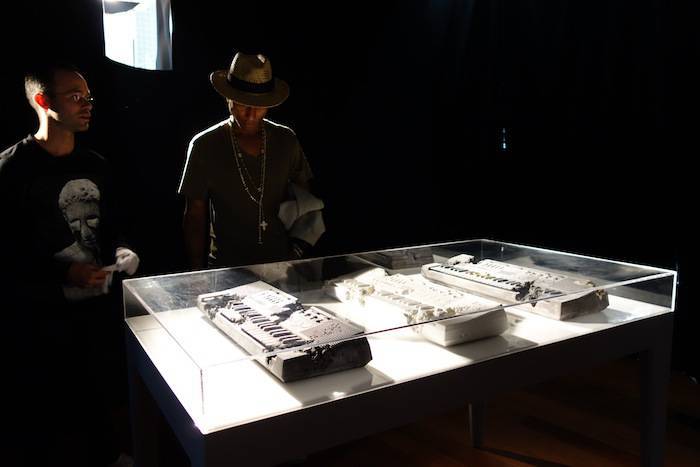 KAWZ, Daniel Arsham & Pharrell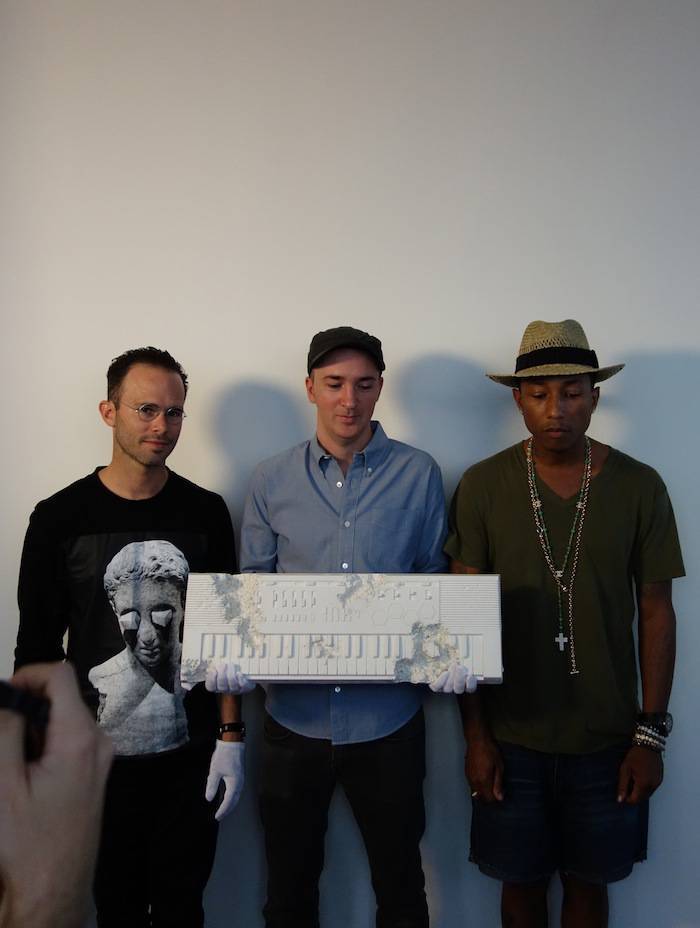 Sarah from Colette, Daniel Arsham & Pharrell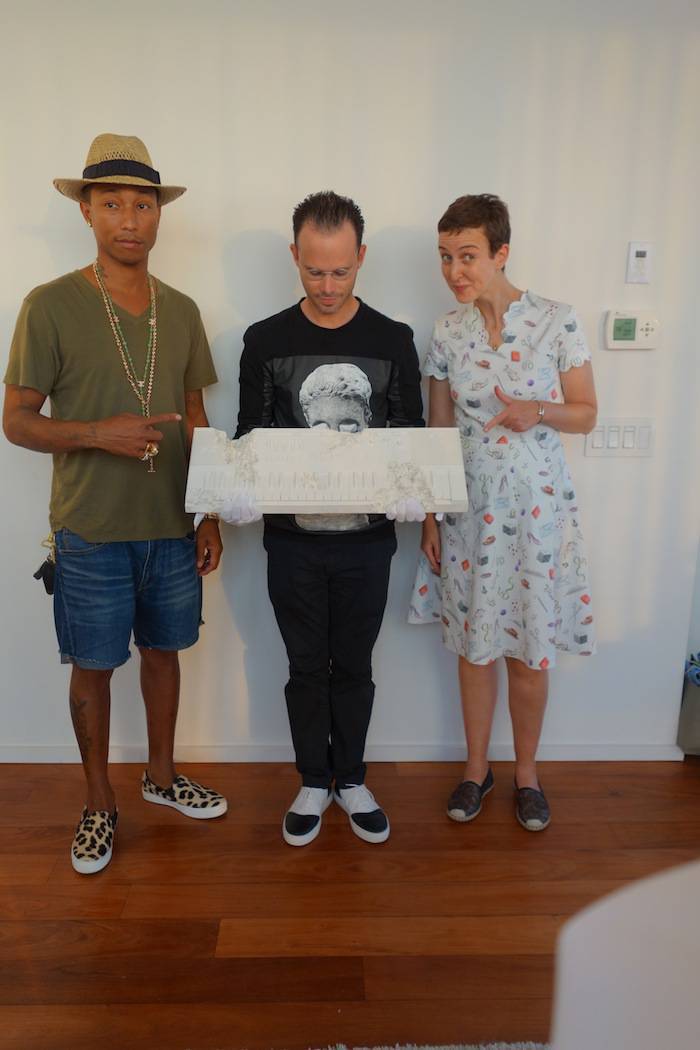 Pharrell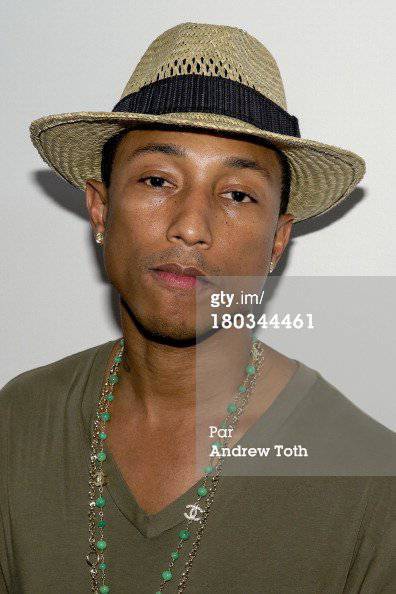 Pharrell, you are a force in your own right within the fashion industry. Do you have any other big plans or projects happening during NYFW?
P.W.: No, not at all. Maybe a secret performance or two, but that's it. I am here as a spectator, and I'm just going to be here to enjoy the week. I have some other work to do in New York that doesn't involve fashion week.
Pharrell & Helen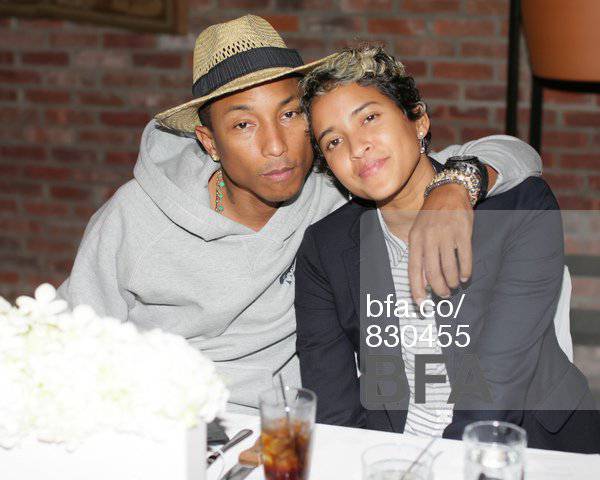 Who do you find most inspiring, design-wise, right now?
P.W.: Céline's Phoebe Philo. I would love to get to see her show in Paris. I think she is a genius, and I love the detail and attention she puts into her work.