Robin Thicke & Paula Patton x Prestige Magazine Interview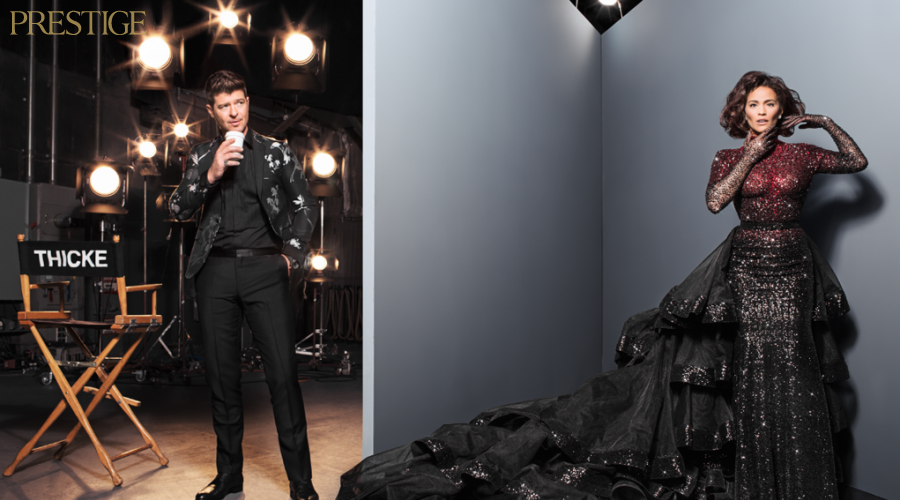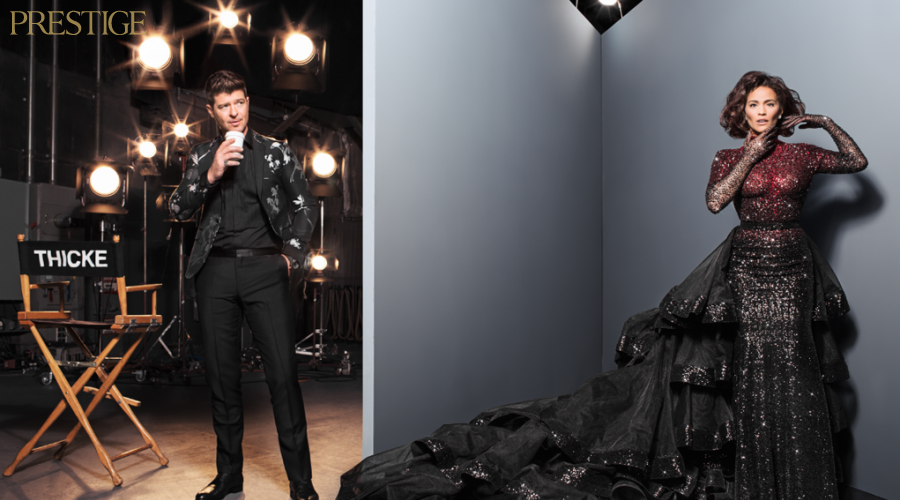 Crossing The Lines. Despite disparate backgrounds, power couple Robin Thicke and Paula Patton are an object lesson in how to succeed in showbiz. Joe Yogerst reports from Bogard and Bacall to Brad and Angelina, Hollywood has always been good at conjuring power couples. The latest iteration could very well be Paula Patton and Robin Thicke, the rapidly rising actor and mega-hit singer who took America by storm this summer.
Patton turned in a tour-de-force performance alongside Denzel Washington and Mark Wahlberg in 2 Guns (2013) – an action comedy that topped box-office receipts in the US on its opening weekend. Her role as a sultry, no-nonsense DEA agent – and her steamy love scene with Washington – caught the eye of both critics and audience.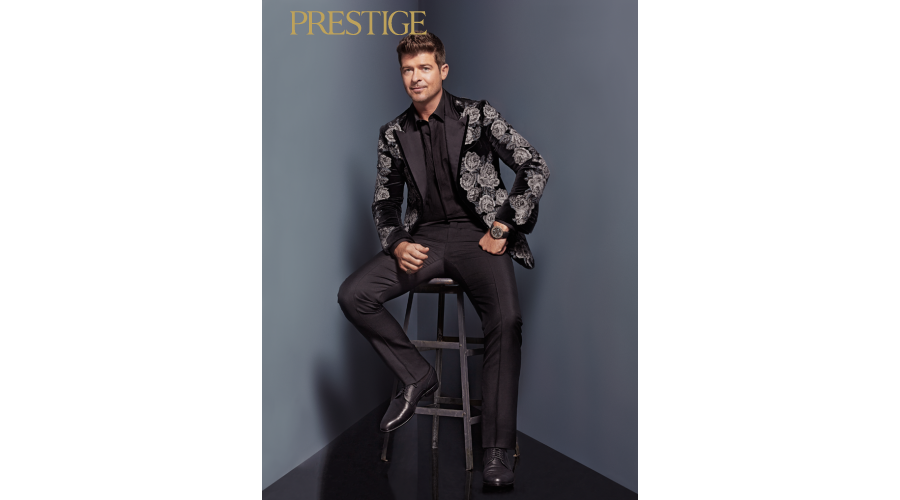 How much influence do you have over each other's talent?
PP: A lot. Robin got me ready for every single acting audition I've ever done. We read lines together when I'm working on movies. He's my coach. I listen to every song he writes and help however I can, and I've written songs with him.
RT: Our product – what ends up being seen and heard – Paula is way more involved in mine than I am in hers. I help a little bit, give some notes and encourage, do whatever I can. But my music…she's the first one to hear almost every song that I write and many times before it's even finished being written. She helps me with my art direction and my album covers and my videos and my wardrobe, and she is really the good taste of the family [laughs]. I just keep working hard and hoping I get lucky.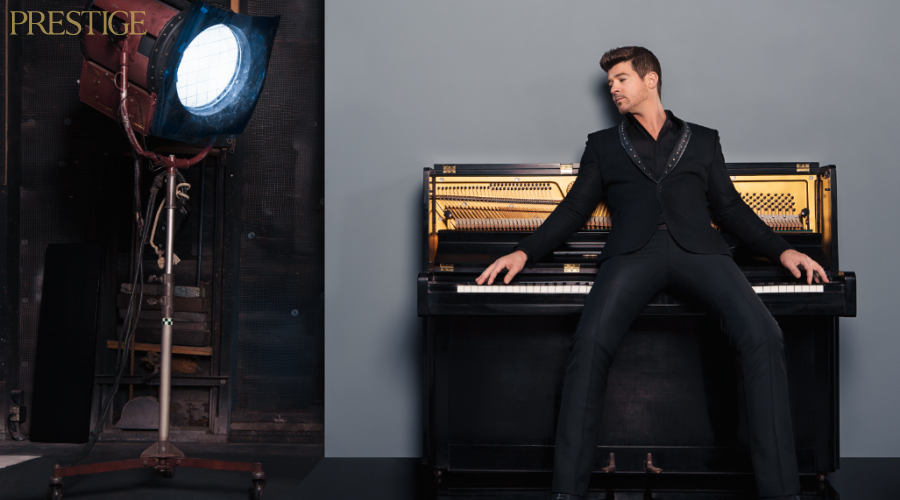 If you could do a Freaky Friday crossover, would Paula be the better singer or Robin the better actor?
PP: Robin would definitely be the better actor. I'm not tone deaf, but I wasn't given a gift to sing. But my husband has been given a gift in so many different ways. He could easily be a great actor. Annoying [deadpan before she laughs].
RT: [laughing] Well, I have to say that I would be a better actor than she would a singer. But she would be a great entertainer and performer because she already is. She can do Marilyn Monroe songs and knock everybody off their chairs.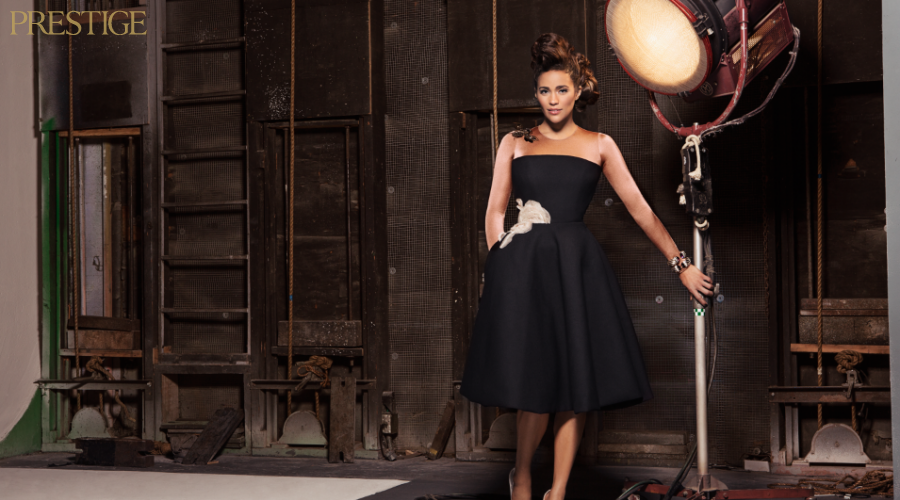 And I imagine that you've also been there for each other during those inevitable down moments in a showbiz career?
RT: Oh, without question. I don't know if I would still be alive in some ways if it wasn't for Paula. She's been my rock, my muse, my inspiration and I love her. The whole way.
PP: I've been there for his down moments and he's been there for mine. Life is full of peaks and valleys. Robin has always been a great person to remind me to celebrate now. Even when it looks like I've got a role but don't know for sure, he's like, "Let's celebrate!"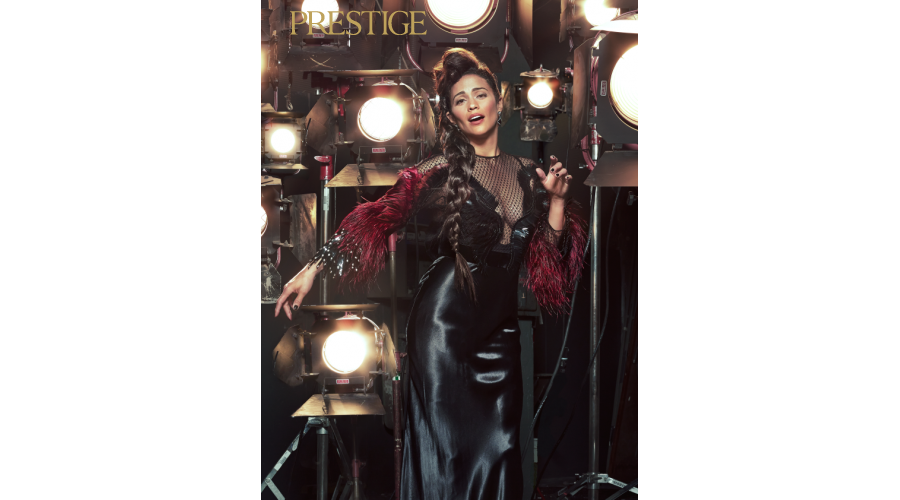 Has parenthood changed you?
RT: In every single way. My son is my good-luck charm; he's made me not think about myself all day long. All of a sudden he shows up with his beautiful smile and perfect energy and makes me go, "Ah, forget my little problems." He's an amazing child.
Does Julian show any musical inclinations?
RT: Oh yeah! He writes all his own songs and performs them and introduces himself – "Ladies and gentlemen, Julian Fuego Thicke!" He even wakes up in his sleep sometimes, introduces himself like that and falls back asleep. He's hilarious.
PP: You can have all the success in the world. But if your child is not happy and content, none of it matters. He doesn't have to be a billionaire, he doesn't have to be smart. But he has to be kind and compassionate to others. His heart, I'm in charge of that, so if I leave him alone and I care more about myself, then it's my fault.
Paula, your movies have been in a lot of different genres – comedy, romance, action adventure, serious drama. Do you have a favourite?
PP: It's a good question, but I don't. I like to become as many different people as I can. I didn't become an actor because I wanted to play myself. I really mean that. I think I'm pretty darn dull, but I think playing other people is a blast. I love the experience of all these people going into a theatre and dreaming the same dream together. I want to make people happy or sad or think and take them out of their head, their life.
How do you prepare yourself for such a wide variety of roles – schoolteacher, air hostess, drug-enforcement agent, TV reporter, action hero?
PP: It's important for me to find a real person to shadow for a few weeks or however long they give me so that I can watch them work. That's how I develop a character. And that's the fun for me. That's the excitement. I learn so much.
Did you shadow a DEA agent before shooting 2 Guns?
PP: I wasn't able to find an active DEA agent that did what Deb was supposed to do. It's very difficult to find a DEA agent who is out in the field and would let you follow them. But I was able to find a retired woman named Brenda who allowed me to talk to her on the phone. I learned from her that you don't have to be aggressive with someone you're taking down. And when they arrest a lot of the smaller dealers they try to be kind. Because they don't need the small-time dealer, they need the supplier. So they say, "I understand. Just tell me who your boss is." And that helped me so much to get into the mindset of Deb and not make her into what one thinks it is but what's natural. I find it slightly insulting that when women are in strong roles people want them to act like men. I think a woman can be strong and act like a woman.
In Baggage Claim, how did you get into the air-hostess role?
PP: That was fun for me. My sister-in-law used to be a flight attendant and met her husband (my brother) when she was working in first class. She was very helpful.
Who were your idols as a child?
PP: Oh gosh, I don't know who my idols were growing up. But Denzel [Washington] quickly became my mentor, whether he knew it or not. When I worked with him on Déjà Vu I'd only done one other film. I know he's a man, but he's one of the great actors of all time. He didn't teach me by telling me anything, but just watching and listening to him. I thought to myself, "I wanna do everything the way you do it."
Robin, you came from a showbiz family and your mom was a songwriter. When did you first start writing songs?
RT: The first songs that I wrote was when I was about 11 or 12 years old. I started to teach myself how to play piano. All I needed was a few chords and I would write a whole song. And then I'd learn a few new chords and I would write a new song for that. I think it was all just determination.
Who were your early influences? What did you listen to as a child?
RT: Michael Jackson, Prince and Billy Idol because I loved his hair and "Rebel Yell". That was a big moment for me. I was Billy Idol for Halloween. MTV had just started when I was seven, eight years old, so the first people they played on MTV were Billy Idol, John Cougar Mellencamp – his "Jack and Diane" song – Michael Jackson and Prince. Those were my heroes early on.
Back in the day you were known for your long locks. Why did you cut your hair?
RT: Actually the question is, "Why did you grow your hair?" When I was 22 and decided to dedicate all my time to my own music, I told myself I wouldn't cut my hair until I heard my songs on the radio. Then when I heard my song on the radio, I cut my hair.
Like a lot of people, the first image I have of you is riding through Manhattan with long hair (in the "When I Get You Alone" video).
RT: Yeah, with a llama on my head. I was a hippie. I was into peace and love and rock 'n' roll and living the free life. I was stick skinny and hadn't cut my hair in two years and just loved making music. Then my hair became such a maintenance issue that I decided that it had to be chopped.
You were selling songs and getting them produced by other artists by the time you were 17?
RT: Actually, 16. By the time I was 20 I had over two-dozen gold and platinum albums.
Is that when you decided to record your own songs?
RT: First and foremost I was always going to be an artist. I signed a record deal when I was 16 with Interscope and I was working on my solo album. And because I was in the studio, sometimes I would just write songs for other people. And then what happened was that my music changed, as a person changes a lot between 16 and 20. You grow up a lot. So the songs that I wrote when I was 16, when we were about to release the album, they just didn't make sense any more to where I was as a 19- or 20-year-old. So we didn't release that album. It took a couple of years. I kept writing and producing for other people, kept writing my own songs, but didn't put all my energy into it. And then when I was about 22, I looked up and half of the albums in the top 10 I had written and produced on. I was like, "I wanna be in the top 10 – as an artist. I wanna make my own music." So then I devoted all my time to my own music and two years later I put out my debut album.
How has the runaway success of "Blurred Lines" impacted your career?
RT: In every single way. I've had three number-one songs on urban radio. I was doing well. I was doing OK. But the difference is when a million people a day watch your video and two hundred million people a week hear your song. One thing it's done is give me the finances and the power to actually set up my own charity. You can't get that much and not give most of it back.
When you guys finally have free time, how to you spend it?
PP: Talking to each other. We watch movies. Just sit and contemplate – we have a house with a bit of a view. Listening to music. Talking about what's going on in our lives. We're best friends. We laugh a lot. But that's our down time. We do the things you're supposed to do, like work out – blah, blah, blah, boring, boring. We love to travel together and travel with our child. Get out of the house. Because our house is a mad house. We don't have normal jobs. So it's always a work house. Robin makes music at home and my job when I'm not on set always brings people into our home.
Where do you go to get away?
RT: We love Paris because we had our most romantic endeavours there and we fall in love again every single time. We love the Caribbean or some of the spots in Mexico, like Baja California. Whenever we can, we like to get close to some sun and some sand and some fruity drinks with alcohol in them [laughs]. But Julian gets the virgin daiquiri.
And the buzz is already building for Paula Patton's next film, a romantic comedy called Baggage Claim (slated for release this month in the US) in which Patton stars as a lovelorn air hostess who embarks on a 30-day, 30,000-mile quest to find Mr Right. Meanwhile, Thicke's "Blurred Lines" is blaring out from every radio and pumping across every club dance floor. At press time, the song had spent 12 consecutive weeks leading the US Billboard Hot 100 and had topped the charts in no fewer than 14 countries. With its overt nudity, insinuated bestiality and supposed misogynistic overtones, the song's video is one of the most controversial of all time.
Adding to the allure is the fact that Patton is black and Thicke is white, a modern mixed-race married couple who don't flaunt their ethnicity but at the same time aren't afraid to discuss race in cerebral terms. Their marriage also bucks the trend when it comes to longevity. Now in their mid-30s, they've been an item since their high-school days in Los Angeles – where they still live – and by all appearances are still deeply in love, doting over their three-year-old son Julian. Patton was born and raised in West LA, not far from the historic 20th Century Fox and MGM studios. Her mother was a teacher, her father a trial attorney, and she grew up in a household that emphasised academic advancement.
After attending UC Berkeley and the prestigious USC School of Cinematic Arts, Patton set off on a path to become a film writer, director and producer. She achieved a modicum of success in documentary film and television, but by her late 20s Patton was pining for something else – a chance to show what she could do on the other side of the camera. With Thicke's encouragement, she decided to become a full-fledged actor. It took two years to land her first gig, a small part in Hitch (2005) with Will Smith. Patton's big break came a year later when she landed the lead female role in Déjà Vu (2006), a sci-fi thriller that also starred Denzel Washington.
Her career took off after that, a string of roles opposite some of the leading male actors of our time – Kiefer Sutherland in Mirrors (2008), Kevin Costner in Swing Vote (2008), Tom Cruise in Mission Impossible 4: Ghost Protocol (2011), plus an award-winning performance as Ms Blu Rain in the highly acclaimed Precious (2009). Thicke, on the other hand, took a different road to stardom. The son of singer-songwriter Gloria Loring and Canadian actor Alan Thicke (the father on the long-running 1980s TV series Growing Pains), Thicke grew up in a showbiz family and showed an early talent for combining music and lyrics. By the age of 17 he was penning tunes for the likes of Brandy and earning a reputation as a young but highly talented soul and R&B songwriter.
Hits for Christiana Aguilera and Jordan Knight followed. It was nearly a decade into the business before Thicke began to perform his own songs, a 2002 debut single called "When I Get You Alone" with a video of a long-locked Thicke dodging Manhattan traffic as a bike messenger. The Evolution Of Robin Thicke (2006), his second album, rose to number four on the Billboard charts. A year later he was opening for Beyoncé's Experience Tour and well on his way to becoming a superstar in his own right. Patton appeared in the video of "Lost Without U", an R&B chart-topping single from that album. Three other hit studio albums followed before the catchy and controversial "Blurred Lines" shot his career into the stratosphere.