Pharrell In The Studio With Elhae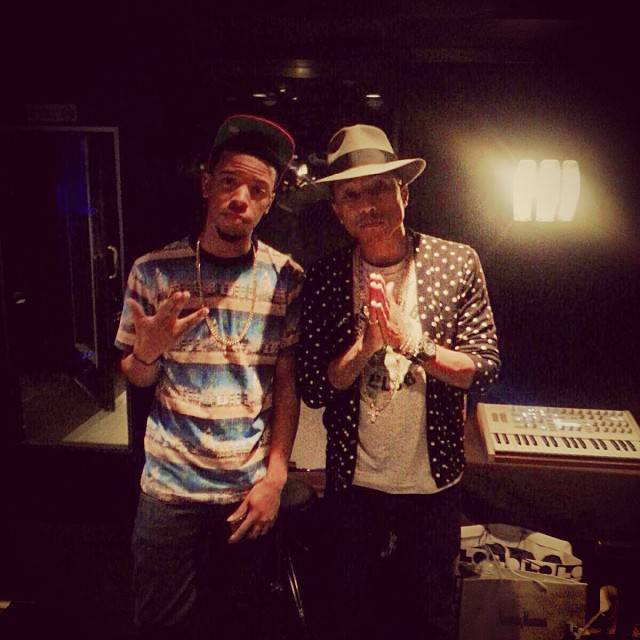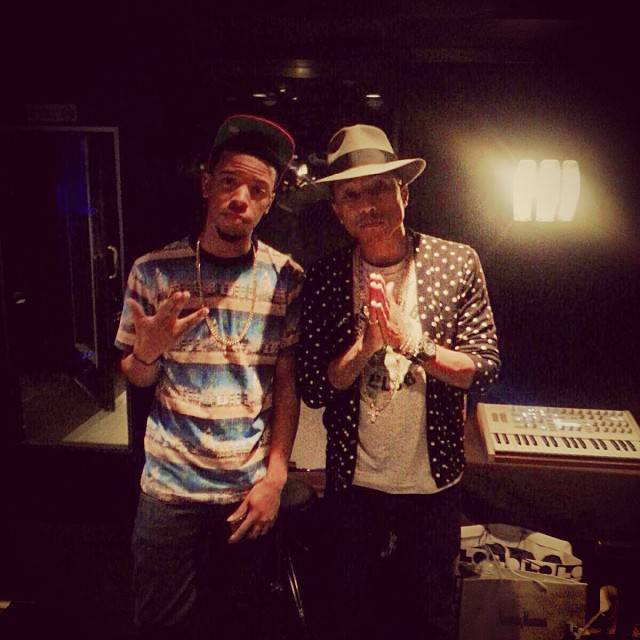 This site has an above average amount of people who suceed in their goals, having said that, every once in a while there is that time when you see kids getting their dreams come true who are big Neptunes Fans and who been lurking on the forum like Tyler, The Creator, Diplo, M.I.A., Janelle Monáe, Drake, Keri Hilson and many more, so there is this one kid who goes by the name Elhae a rapper/signer/producer, an acronym for EVERY LIFE HAS AN ENDING = ELHAE, so you get the connection already there right, he is from Macon, Georgia, Independent and is making his own beats. So last night his dream just came true by meeting his Idol, Pharrell Williams.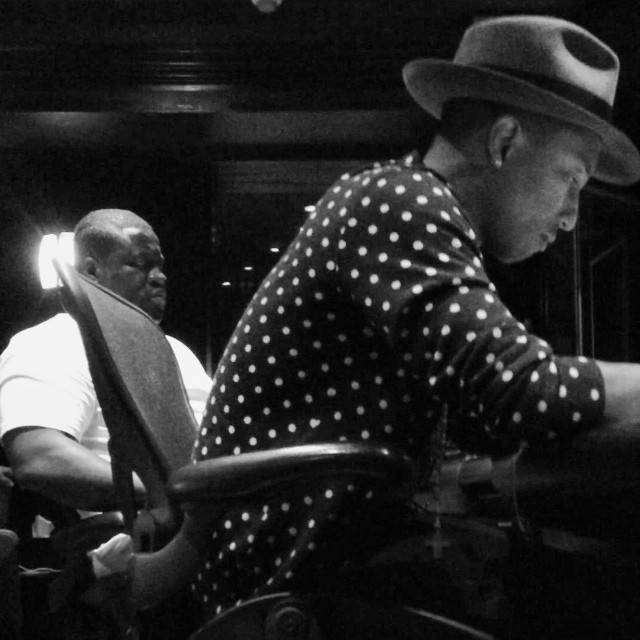 "Today marked an epic moment and a day I'll never forget. About a decade ago I saw this guy on TV doing what he loved…it changed everything for me…immediately I wanted to be just like him. Through middle school and high school I tried to dress like him, talk like him, sing like him…fast forward to now I finally get to meet him. He changed my life and I hope one day I can have an impact on someone the way he did on me…thank you Mr. Williams…toast to the future and blessings to all.." – Elhae. Make sure to check out some of his Videos and the links below.
*twitter.com/elhae
*elhae.bandcamp.com
*facebook.com/elhae
*elhaemusic.com
*stagram.com/elhae
Elhae – Rebels Intuition (Official Video) (2013)

Elhae – Fraction Flow (Official Video) (2011)

Elhae – Memories Of A Nobody (Official Video) (2011)

Elhae – Flatline (Official Video) (2011)

Elhae – I'm On It (Official Video) (2011)

Elhae – Another Poet (Official Video) (2012)

Elhae – The Letters (Intro) (Official Video) (2012)

Elhae – The Fall (Official Video) (2012)

Elhae – Getting Closer feat. Jhene Aiko (Official Video) (2011)

Elhae – A Day Behind (Official Video) (2011)

Elhae – The Apology (Official Video) (2011)