The Neptunes Discography: Youtube Project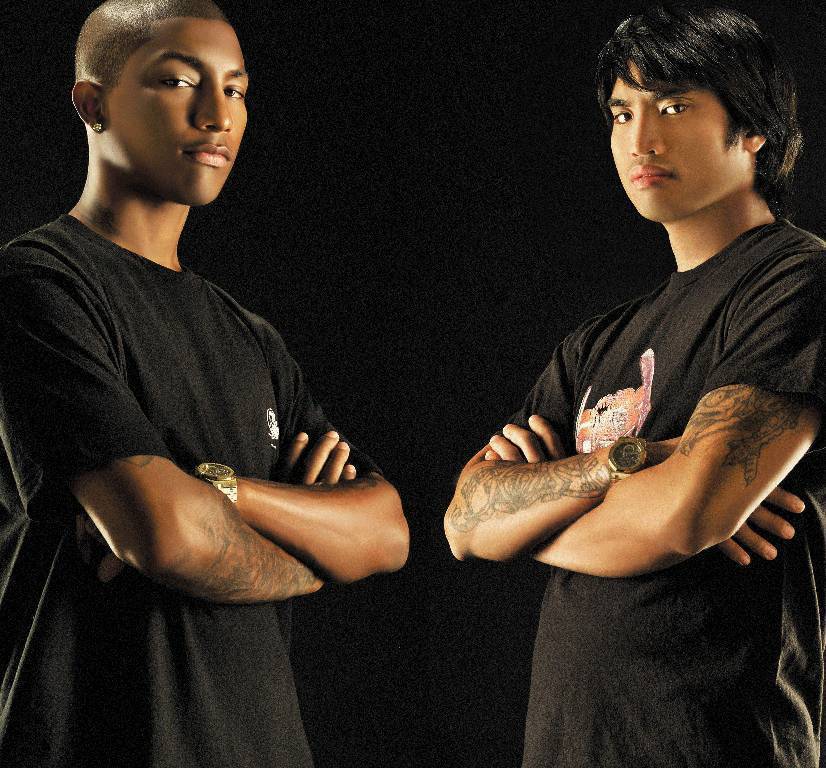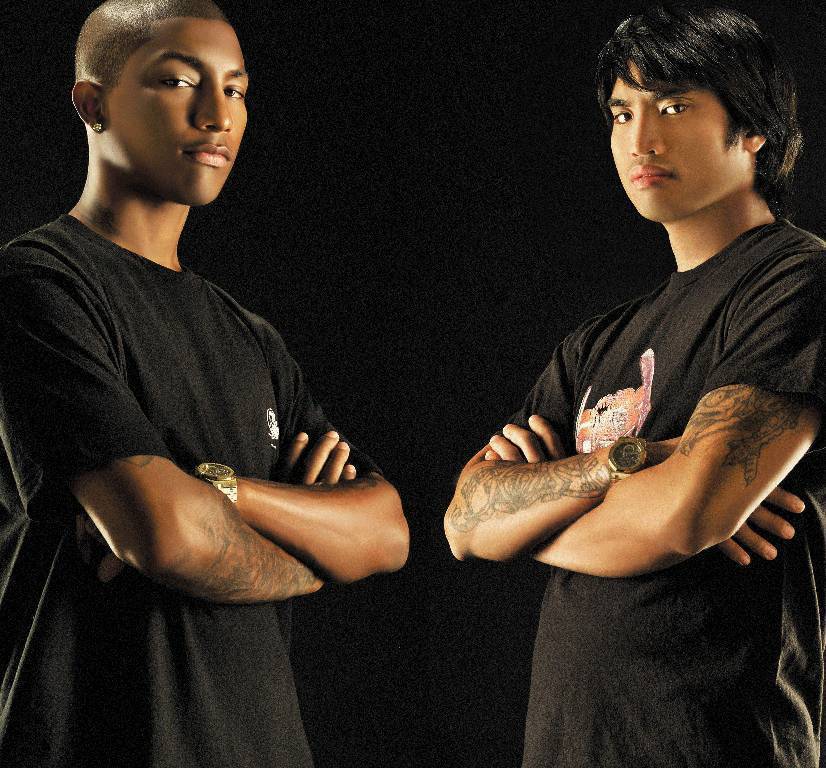 Alright guys, I've decided to up the whole Neptunes Discography from their beginnings, til now, on YouTube. This discography will list the recorded performances as a duo and individuals with the writing and production credits as The Neptunes, as Williams or Hugo, or both, starting from 1991, for example, there are only 4 productions of them in the year 1991 and the year 2001 has 122 productions, so the 1991 video will only include the 4 productions, here are the first 2 Videos of the Years 1991 and 1992.
The Neptunes Discography: Year 1991

SBI (Surrounded By Idiots)
Studio Session (1991)
– Uh-Huh, Uh-Huh
– If Ur Freaky Baby
This samples Michael Jackson's "Lady In My Life" (four years before Trackmasters sampled it for LL Cool J's "Hey Lover") and uses the Lisa Stansfield "All Around The World" hook, six years before Biggie Smalls interpolated it for Puff's "Been Around The World."
– It's Like That
This samples Patrice Rushen's "You Remind Me" four years before Junior M.A.F.I.A. came out with "I Need You Tonight," which also samples "You Remind Me."
– Skull, Caps & Strip Shirts
This uses Michael Jackson's "Human Nature" sample. Since the tracks were supposedly recorded in '91, it means they sampled it before Teddy Riley (SWV version) and Large Professor (Nas' "It Ain't Hard to Tell"). Pharrell later worked under Teddy Riley, so it's not impossible that Riley got the idea to flip the track from him.
This is the first video of The Neptunes Discography for the year 1991 which includes only the superground Surrounded by Idiots consisted by Larry Lyons, Timbaland, Mr. Magoo and Pharrell Williams. Pharrell and Timbaland were respectively known as Magnum, The Verb Lord and DJ Timmy Tim at the time. Until recently, though, there wasn't much tangible proof of the group. Well before their signature Tidewater tick rhythms took over radio, teens Timbaland and Pharrell Williams were cutting demos together as part of a collective known as S.B.I. (Surrounded By Idiots). The crew has long been a point of mythology amongst fans of Virginia Beach beatsmiths and at last there is some audio evidence of their existence.
The tracks are predictably rough, informed by the Native Tongues school of playfulness but leaning a little harder to the pop side of the spectrum. DJ Timmy Tim was straight looping up giant chunks of Thriller, young Timbo-friend Magoo was already blatantly borrowing his style from Q-Tip and Pharrell, then known as Magnum, proving to be a little ahead of his time by getting all metaphysically scientifical—Magnum, The Verb Lord opening the door / My third eye's for thought travel, tickling the core. It's a cheesy affair (that name alone!) but still an interesting look at two of music's most important producers' formative years.
Though Timbaland's voice would later become an unmistakable part of the hit records he made with Aaliyah, Missy Elliott, Bubba Sparxxx, Justin Timberlake and more, he was just behind the boards on these tracks. It's said that The Neptunes officially came together shortly after they graduated high school, which was right around 1991, as Pharrell was 18-years-old at the time. As the tracks above seem to reveal, they were well ahead of their time even back then, using samples that would years later be the backbone to other artists' hits.
The Neptunes Discography: Year 1992

The Party
All About Love (Promo CDS)
– All About Love feat. Magnum The Verb Lord (aka Pharrell) (Future Mix)
Produced By Demetrius Ship, Guest Appearance By Magnum The Verb Lord a.k.a. Pharrell Williams. The Party Is An American pop band consisting of former Disney Mouseketeers from the Mickey Mouse Club, Albert Fields, Tiffini Hale, Chase Hampton, Deedee Magno and Damon Pampolina, formed in 1990 and disbanded in 1993. The members reformed the group in 2013, without former member Tiffani Hale.
Wreckx N' Effect
Hard Or Smooth (1992) (November 24)
– Rump Shaker
Produced By Teddy Riley, Written By Pharrell Williams. Pharrell's first big paycheck about $15,000 for writing the 1992 Wreckx N' Effect hit 'Rump Shaker'. Rump Shaker Was A Single Which Went #2 On US R&B/Hip Hop Charts On August 25th 1992. The Group Of Four Consisted Of Aqil 'A-Plus' Davidson, Keith 'K.C.' Hanns, Brandon Mitchell & Markell Riley,
– New Jack Swing Part II
Produced By Teddy Riley, Written By Pharrell Williams.