Maxine Ashley "Mood Swings" EP Listening Event In NYC

The Pharrell Williams-endorsed, Krucial Noise signee Maxine Ashley held a private listening party for her debut EP "Mood Swings" last night in a Flatiron loft. The airy venue allowed for taste-makers and industry representatives to mingle with each other and the singer herself. Colorfully dressed in a urban punk getup, she took photos letting her inner rebellious nature show for the camera.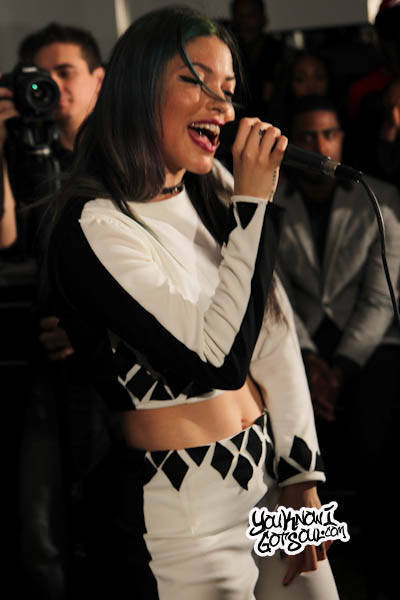 The crowd gathered around as she performed the Pharrell-produced track "Perpetual Nights" along with a small band. She then pulled her famed friend, pop/R&B singer Mateo to sing along to a cover of the Lauryn Hill classic "Can't Take My Eyes Off Of You". She closed her set with the song "Between U & I", returning to the red carpet to pose with her friends (Nina Sky, Mateo, Ro James, Mack Wilds), family, producer Krucial and the event's producer Page 31. The night ended with a DJ set, as attendees enjoyed the catered food and open bar before heading out.