Kenna x Noisey.Vice.Com Interview, Justin Timberlake Producing Songs For Flight ?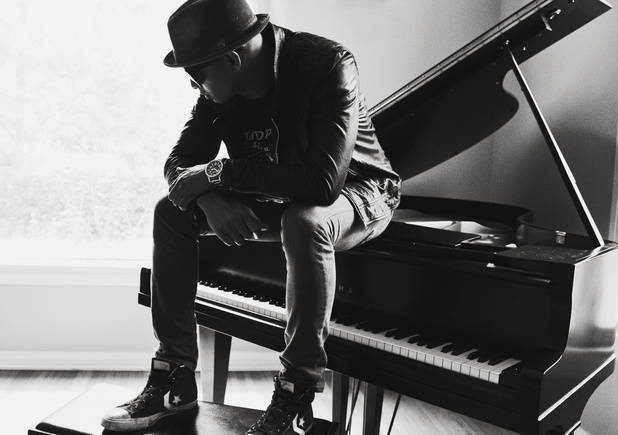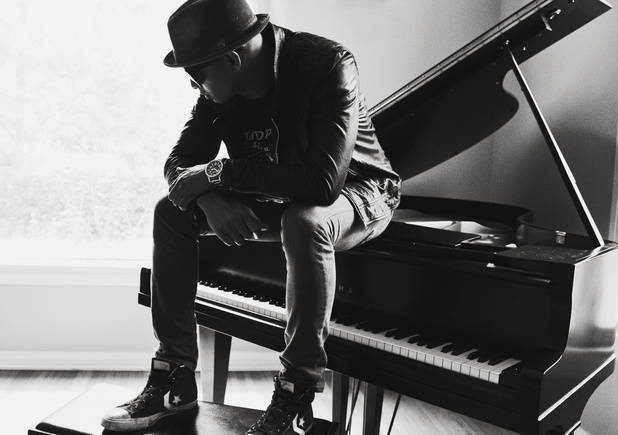 Sorry Guys, Globalisation Killed R&B. By Ryan Bassil. Everyone is talking about a R&B resurgence. Frank Ocean and The Weeknd kicked it all off a couple of years ago with Nostalgia Ultra and House Of Balloons, and now every artist with a Soundcloud account, a couple of washed out press shots and a lot of pent-up feelings is being touted as a brick-maker in the house that future R&B's built.
Dev Hynes has just put out an album full of tracks to make-out to, Solange afro-jerked into the best pop song of 2012 and followed it up last month with a compilation record of R&B cuts, and everyone from bloggable web-centric artists like Majical Cloudz and Kelela through to radio smash Mum-friendly superstars like Robin Thicke and Janelle Monae have embraced the sound. Even your boy Drake held on to his heart and carried it home in the name of R&B.
Is it a new golden age of R&B, though? Or are people simply appropriating the sound, and making something that sounds no different to what was released from Teddy Riley's hit-factory twenty years ago? Will anything ever be as good as Earth Wind and Fire? Did R&B die with Michael Jackson? Should we even be thinking these type of thoughts about music? I called up future R&B sensation Kenna, who has worked with everyone from The Neptunes and Nelly Furtado through to Wiley and Justin Timberlake (who is producing his debut album, to be released in 2014), to find out.
Noisey: So Kenna. Tell it to me straight. Are we in a new golden era of R&B?
Kenna: I don't know if anyone would think about R&B as a genre any more. I don't think anyone thinks of genres in general. Soulful music is starting to have a better hold, and more people are attracted to that sound, and it's come around cyclically. Everything is cyclical, if one thing gets boring, another thing comes into play. Things got a little bit hectic with EDM and it was so insanely fast paced that when "Suit and Tie" came out, it slowed everything down for a second.
Right, so it's not that it's a new era, it's just that Timberlake came back and reminded everyone how to be soulful?
Before that, it was Frank Ocean and Miguel. Even Mark Ronson's album had that soul in it. In the UK you have artists like Tawiah. But it takes a change agent, someone like Justin, to put out a 2-step R&B record that is 90BPM to make everyone hear it.

So is Justin the closest thing we have to a modern R&B icon?
There's Pharrell too. Right after Justin's record there was "Blurred Lines" and while that was happening, Daft Punk came out with "Get Lucky". There's been a relationship with Justin and Pharrell through history, and if they're both back, R&B is back. Pharrell is the glue. I was in the studio when I was 14 or 15 watching Pharrell write "Rumpshaker". We're talking about the 90s, and everybody's asking where this sound is coming from and the dude who's bringing it back is the dude who created it with Teddy Riley in the first place.
But has the genre not changed or moved forward? I don't see how R&B can push forward in the way that hip hop has. There isn't a Kanye, who can completely advance it and change the game.
It's advanced in sonics, material, and lyrical content. If we're talking about an advancement, there's a new black in town. People are writing about more significant things. Do you think that ten years ago an R&B singer would have written about Coachella? Now you have Frank Ocean doing it. I've been doing it since the early 2000s, too. I'm not only writing about sexual innuendos, it's about trying to advance culture, my friends, my peers and my future. It's also being able to step into a mindset of writing a journey of our lives as opposed to about which girl I saw last night. With the advancement in sonics comes people like Blood Orange, who's doing stuff with Solange.
I feel like it's become a lot more open.
It's just more advanced. We have a global economy, we have a global technology, we have crowdsourcing we have everything you could imagine that allows us to learn more about the world. You might be living in the inner city of Cincinnati, Ohio but you can see what's happening in the furthest regions of the earth and why wouldn't you be inspired by that.
So R&B is going through globalisation?
Right about now you have artists like Lion Babe with her record Treat Me Like Fire. It feels new, she's talking about what she wants to talk about and you just feel like you're in her universe and she's plugged into 50 different cultures and mindsets and it's her shit. And you'll think: ok, I'll go with you on this journey because I think you're cool. I think R&B is now referred to as that as the media has to have a title for something to talk about it. But for the most part R&B has already infiltrated and permeated all of the genres in a lot of ways. Like if you listen to the last Passion Pit record you hear a straight up New Jack Swing record. What do you call that, is that R&B? I mean c'mon its as R&B as it gets!
But what about the kind of golden era of huge R&B stars, you can't compare Passion Pit and Solange to Usher and En Vogue?
We will never have that level of superstardom ever again. It will never happen again. Michael Jackson brought the entire world together without the internet, that will never happen again. Because now we can tweet anything we want and we can 'Like' something from afar and not really be a fan. Everybody can still have 24 million followers, it's not something that we can actually measure in a way that's really meaningful, the intangibles are different now.
I don't believe that. It feels bog-standard to blame the internet for our lack of icons. They exist. Kanye is an icon. JAY Z is an icon. Gaga is an icon. It's true that the pipeline has opened, though. But I'd argue that Justin had people going wild for his record in a way we haven't seen in years.
Mind you he's a transmedia artist. If you really pay attention, he also comes from an era that didn't have the web. Remember that during the late 90s, early 2000s, he was in a boyband that was huge and the internet was not significant.
Is that the only reason he garnered that level of interest? If Justified only came out this week, would it not be as successful?
Absolutely. That's my boy at the end of the day, but he and I talk about it and we've all said there are advantages to have come from an earlier era of music where you have built an audience based on your merit and based on a smaller pipe line. In the early 2000's there were like 800 albums released domestically in the US per week. Now, it's like 8000.
But if we take away all the stuff about Michael Jackson and Justin Timberlake coming from a pre-internet era, are there still icons in the sense that the music they make is legend worthy?
If you look at Frank Ocean and what he shows the world about himself, he gained an inordinate amount of support. He should have been supported, but he's an age-defining artist. It's not specifically about his music, it's about the fact that he is an age-defining artist. And that's what will put people at the forefront at this point. It won't be because he's made a really great album. It's about a dynamic artist and an age-defining artist on top of making albums and records. Without that, let's be real, you're done.
That sounds harsh, but true.
You can be really innovative and never be heard, you can have an amazing pop moment and never be an age-defining artist. It's a combination of being a Death Grips with a sound or sonic, a breakthrough like a Katy Perry, with a storyline that shifts the pop culture on another level and becomes a pop culture archetype. Like something that happens with Frank Ocean, all those things together makes for a Michael Jackson moment, and we haven't seen that.
We haven't seen it at all? Who's come close?
I have to say Justin is the only person who is re-defining himself on a regular basis and shifting pop culture. For me it's still Jackson and Hathaway and Stevie Wonder, but it's just as much Bono and the Talking Heads and Bowie and David Byrne. Or whoever. It's just as much those things. I think we have to move away from genres. But to give you an answer – is it a golden age for R&B? Yes. Sure. Ha! Thank you for chopping it up with me, Kenna. Cheers.