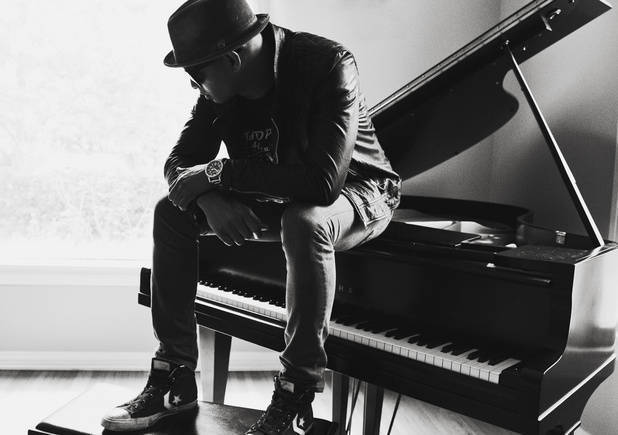 Sorry Guys, Globalisation Killed R&B. By Ryan Bassil. Everyone is talking about a R&B resurgence. Frank Ocean and The Weeknd kicked it all off a couple of years ago with Nostalgia Ultra and House Of Balloons, and now every artist with a Soundcloud account, a couple of washed out press shots and a lot of pent-up feelings is being touted as a brick-maker in the house that future R&B's built.
Dev Hynes has just put out an album full of tracks to make-out to, Solange afro-jerked into the best pop song of 2012 and followed it up last month with a compilation record of R&B cuts, and everyone from bloggable web-centric artists like Majical Cloudz and Kelela through to radio smash Mum-friendly superstars like Robin Thicke and Janelle Monae have embraced the sound. Even your boy Drake held on to his heart and carried it home in the name of R&B.
Is it a new golden age of R&B, though? Or are people simply appropriating the sound, and making something that sounds no different to what was released from Teddy Riley's hit-factory twenty years ago? Will anything ever be as good as Earth Wind and Fire? Did R&B die with Michael Jackson? Should we even be thinking these type of thoughts about music? I called up future R&B sensation Kenna, who has worked with everyone from The Neptunes and Nelly Furtado through to Wiley and Justin Timberlake (who is producing his debut album, to be released in 2014), to find out.
Noisey: So Kenna. Tell it to me straight. Are we in a new golden era of R&B?
Kenna: I don't know if anyone would think about R&B as a genre any more. I don't think anyone thinks of genres in general. Soulful music is starting to have a better hold, and more people are attracted to that sound, and it's come around cyclically. Everything is cyclical, if one thing gets boring, another thing comes into play. Things got a little bit hectic with EDM and it was so insanely fast paced that when "Suit and Tie" came out, it slowed everything down for a second.
Right, so it's not that it's a new era, it's just that Timberlake came back and reminded everyone how to be soulful?
Before that, it was Frank Ocean and Miguel. Even Mark Ronson's album had that soul in it. In the UK you have artists like Tawiah. But it takes a change agent, someone like Justin, to put out a 2-step R&B record that is 90BPM to make everyone hear it.