Pharrell At The Art Basel, Miami, FL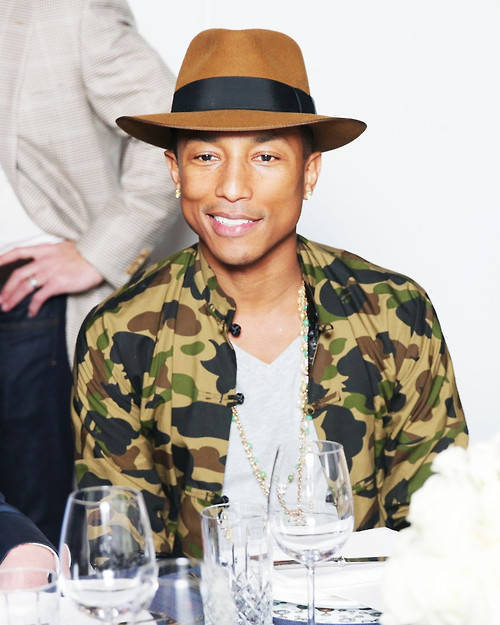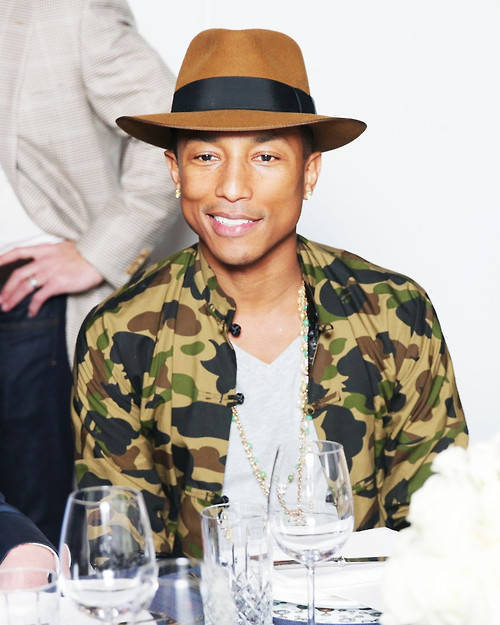 Pharrell and visual artist Takashi Murakami have been friends and collaborators for a very long time, and Wednesday night's Silencio party collaboration wasn't the first time they've worked together during Art Basel Miami Beach. In 2009, they collaborated on a sculpture with Jacob & Co that included jeweled Ice Cream sneakers, a condom, a Pepsi can, Doritos, and other pop art x pop music paraphernalia, in a way that fetishized and beautified consumer culture into one of Murakami's signature characters. It was displayed and sold at Galerie Perrotin's booth at the fair, supposedly for around $2 million.
Cindy Crawford & Pharrell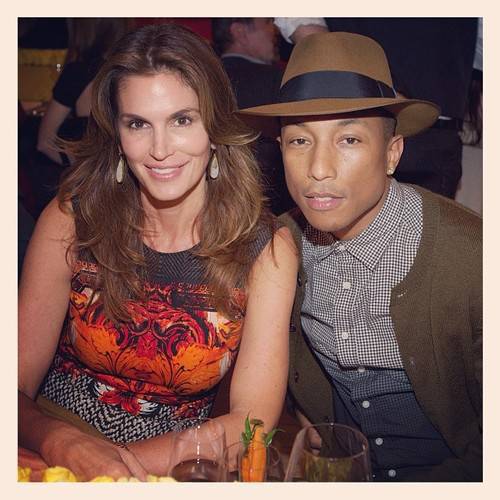 This year, the two decided to collaborate on something less tangible than a sculpture. Following an incredible year for both artists, one where Pharrell produced and was featured in many of the hottest, chart-topping songs of 2013 and Murakami had a blockbuster show in Qatar after a limited release of his film Jellyfish Eyes, they came together to curate a set of Murakami's films at the Samsung-sponsored Silencio pop-up (the David Lynch-designed members club in Paris). From Jellyfish Eyes, which so far has only been shown at LACMA, to the Turning Japanese film starring Kirsten Dunst, attendees were able to watch the films on multiple screens spanning two floors.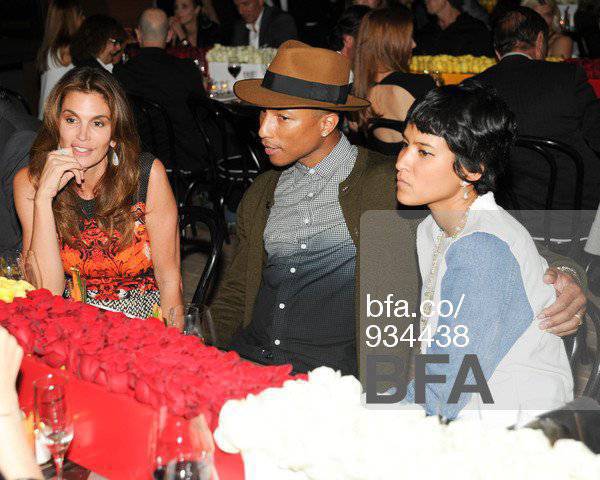 Unexpectedly, Pharrell hit the stage to perform Robin Thicke's "Blurred Lines" and Daft Punk's "Get Lucky," and expectedly, the crowd went wild. Murakami danced in a costume resembling one of his many characters next to Diddy, Cassie, Emmanuel Perrotin, and JR. Pharrell shouted out JR, Craig Robbins, the Miami Design District, Diddy, and Silencio, which he called "the coolest nightclub in the world, if you could ever get into it."
Michael Burke & Pharrell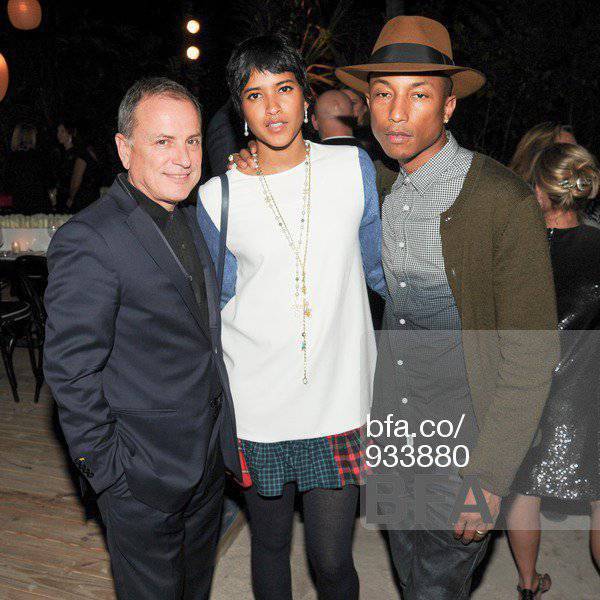 After his performance, it was clear that both Pharrell and Murakami were showing us their latest, greatest work, in its best possible form. Crisp televisions showed the magic of Jellyfish Eyes and its coming-of-age narrative. The yellowish, upbeat atmosphere of Silencio was the perfect platform for Pharrell to sing 2013's biggest songs. These two artists, and friends, are at the top of their game, and they showed everyone in the most fun atmosphere possible. Many may overlook the importance of that night amongst an array of Art Basel Miami Beach events, but it was undoubtedly a historic celebration.
Delphine Arnault With Pharrell & Helen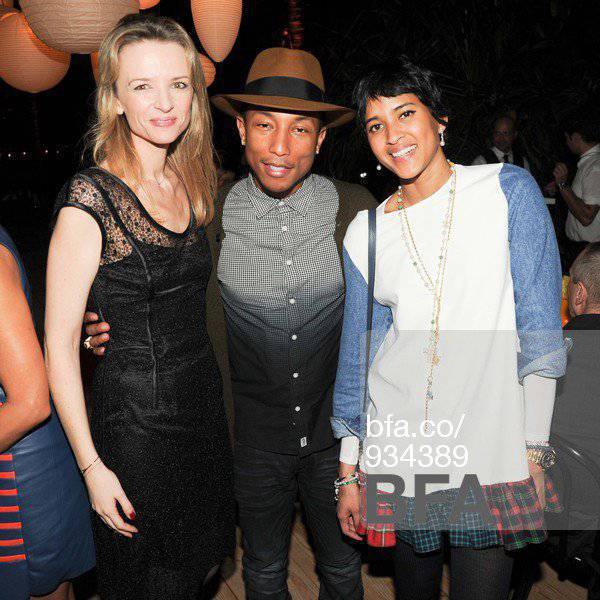 Takashi Murakami, Pharrell & Diddy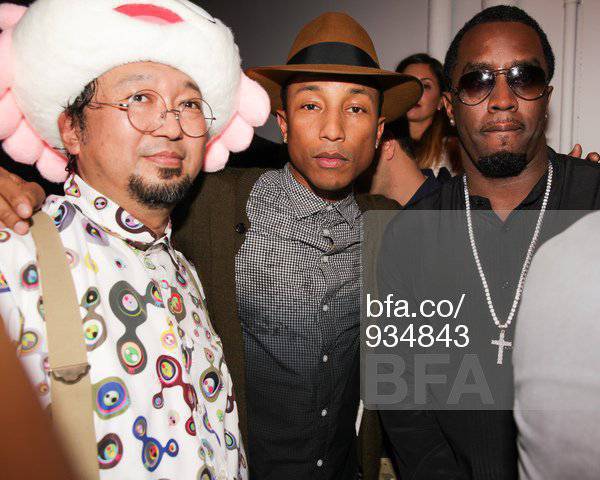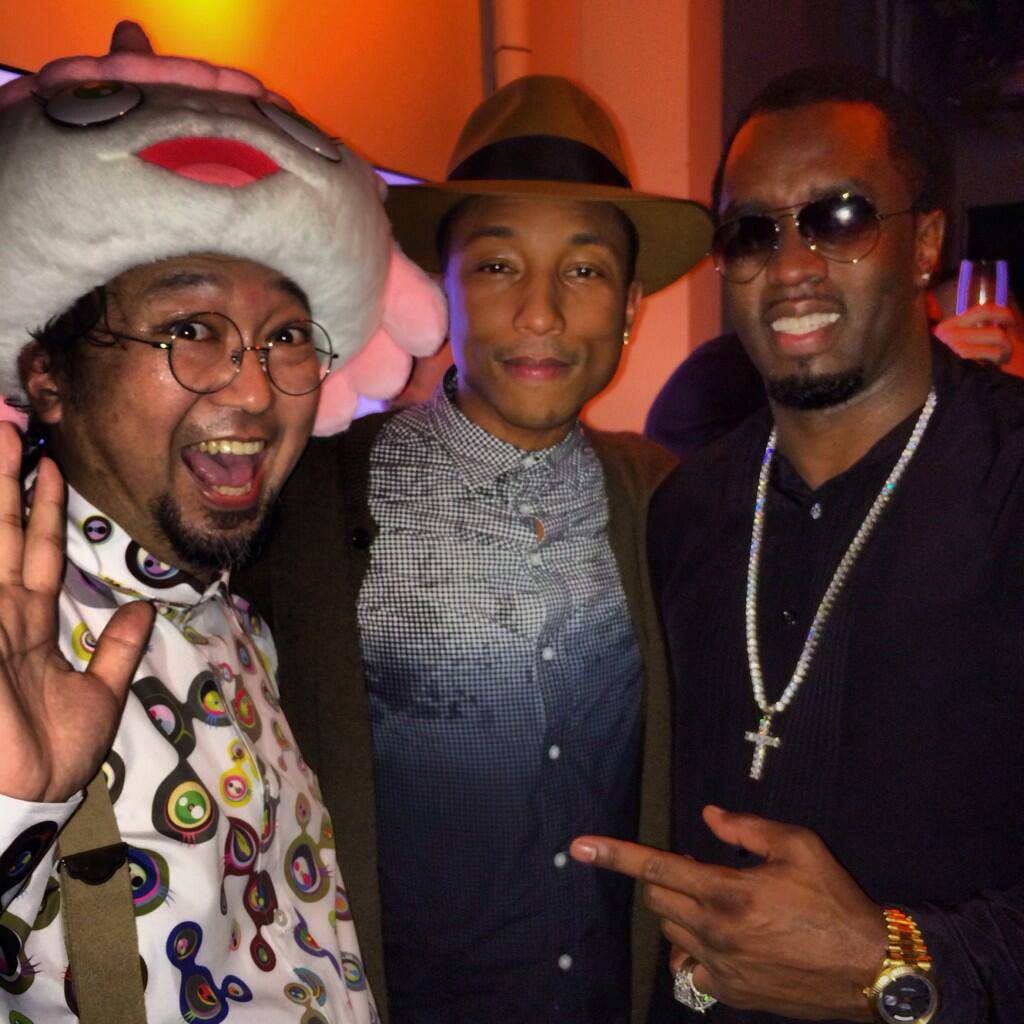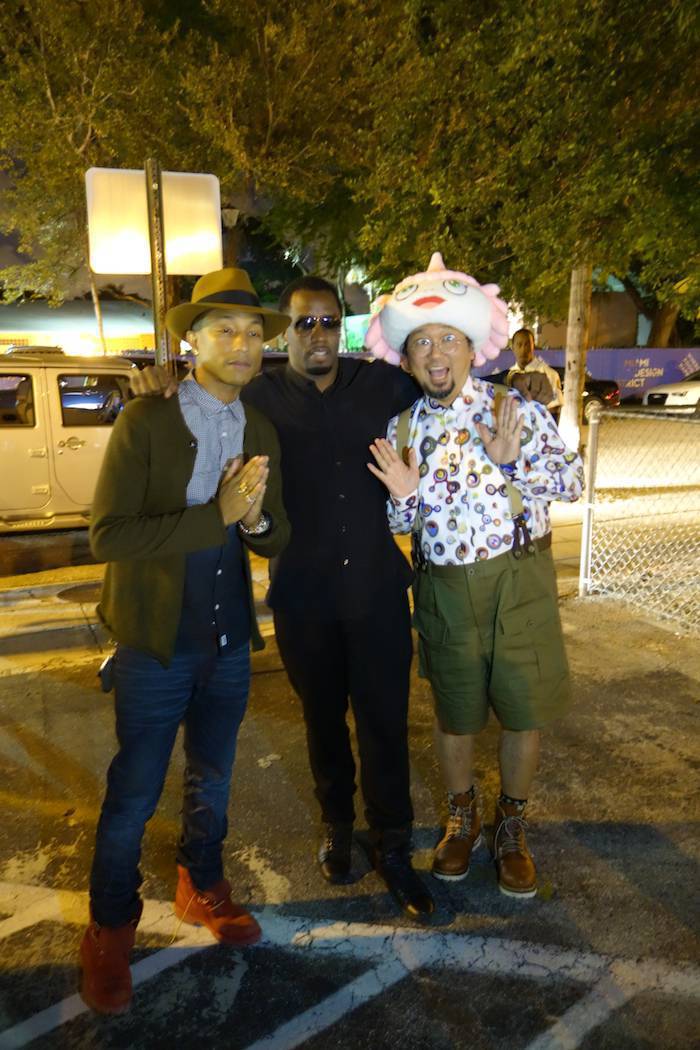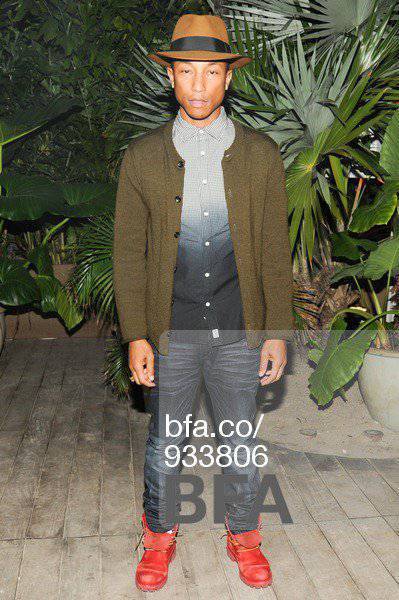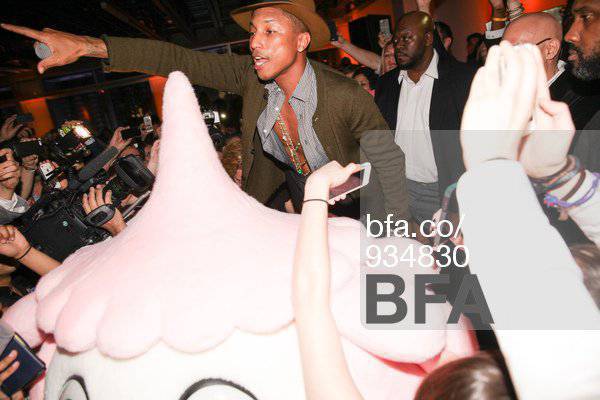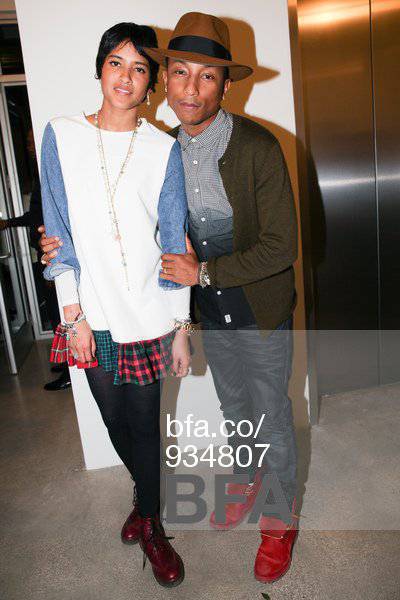 *twitter.com/pharrell
*n-e-r-d.skyrock.com
*bfanyc.com
*bbcicecream.com
*fuckyespharrell.tumblr.com
*complex.com