Pharrell & Co.At VIP Tracey Emin Dinner In Miami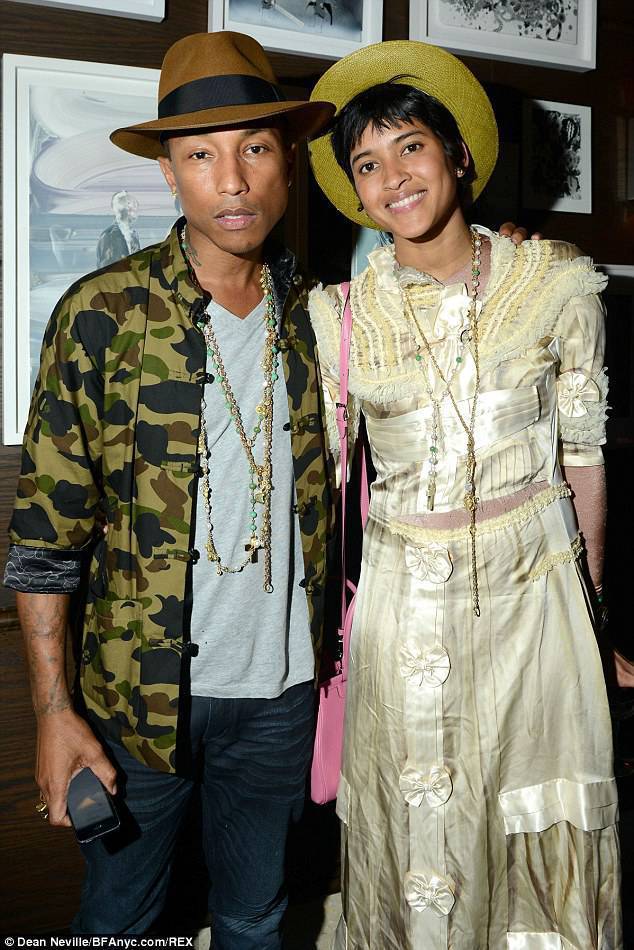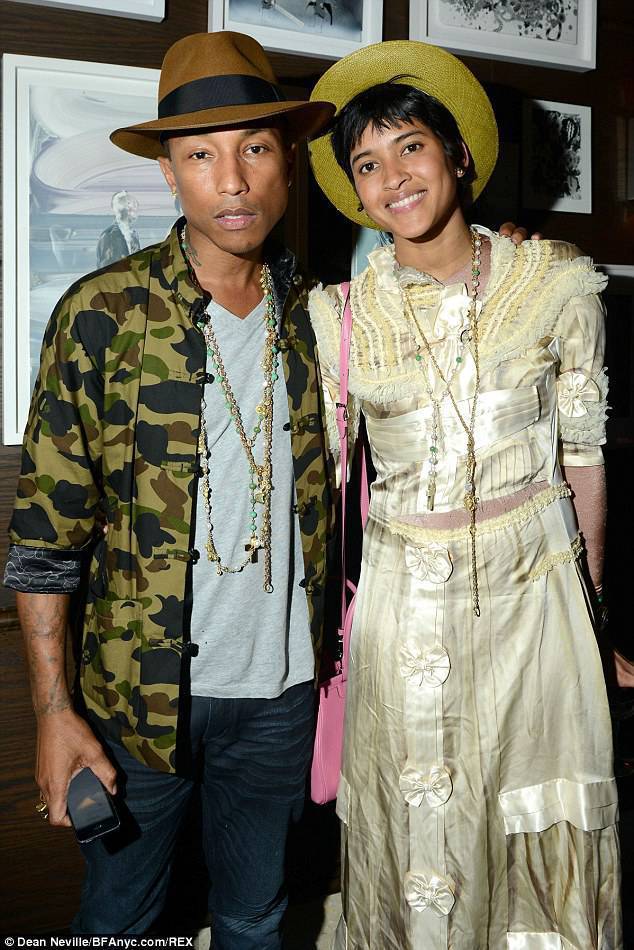 By Rebecca Davison. They're one of the coolest couples in music so it seems only fitting that musician Pharrell Williams would take his wife, Helen Lasichanh, somewhere extra special for their date on Tuesday night. The couple attended the Tracey Emin and Museum Of Contemporary Art Dinner hosted by Phillips and Vanity Fair at Cecconi's at Soho Beach House in Miami Beach in Florida. And in keeping with the theme of the night, they had been pretty creative with their outfits.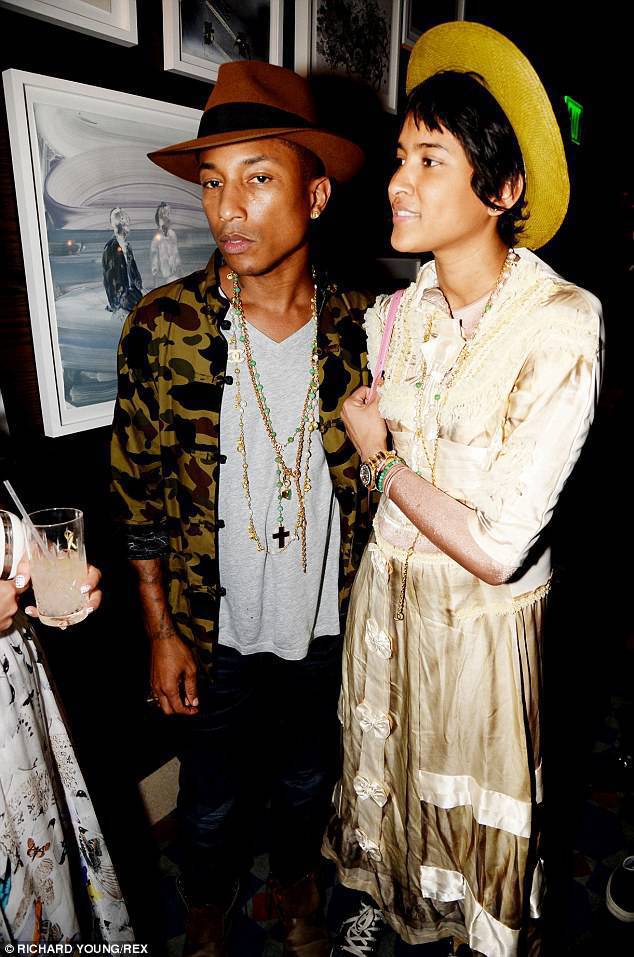 Singer/songwriter Pharrell, 40 looked ultra-trendy in a Bathing Ape green camouflage jacket which he wore over a simple grey T-shirt and an extravagent Chanel beaded necklace. He wore a brown trilby hat and jeans. His long-time love, Helen, who he married in October, looked particularly kooky in a Little Bo Peep-esque, vintage satin dress and an olive straw hat with trainers. Tracy was celebrating the VIP launch of the Art Basel: Tracey Emin: Angel Without You show at the Museum of Contemporary Art (MOMA) in North Miami.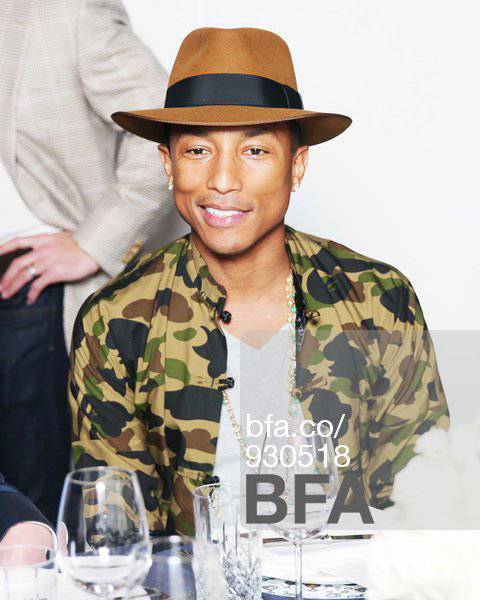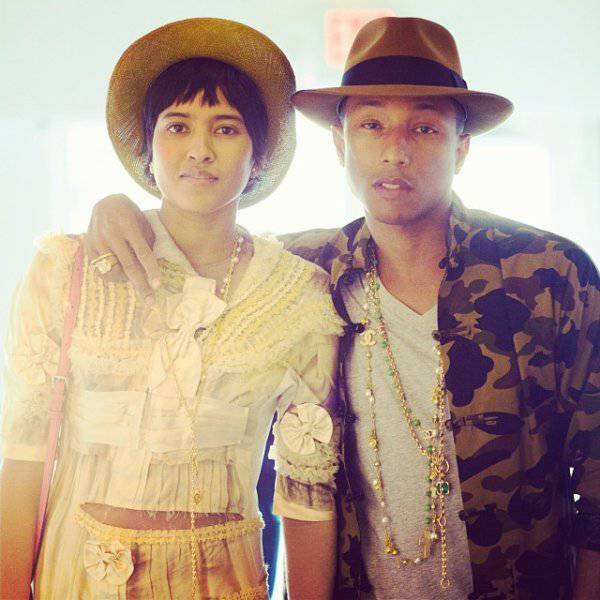 Nadja Swarovski, Glenda Bailey, Takashi Murakami & Laura Brown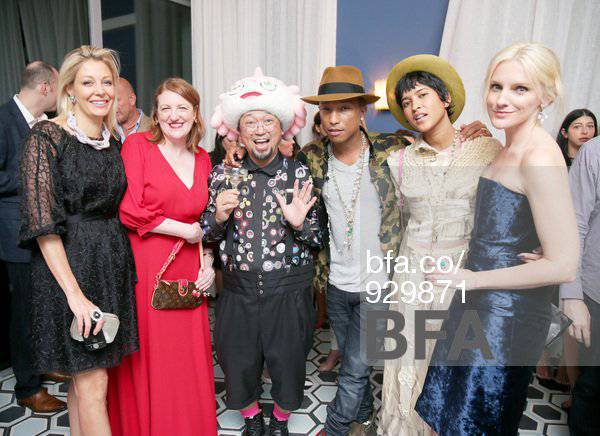 Pharrell, Helen, Damien Hirst & Roxie Nafousi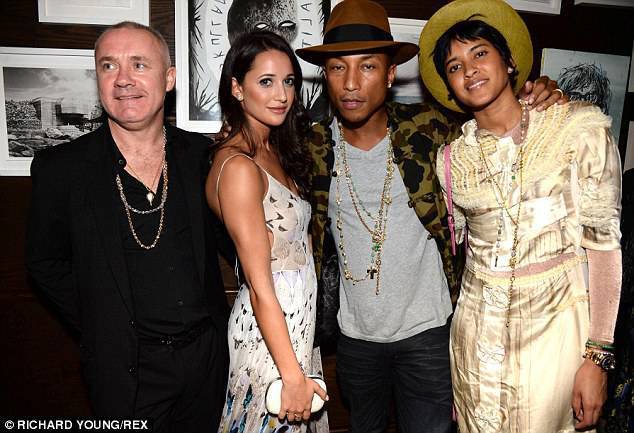 *dailymail.co.uk
*hn-e-r-d.skyrock.com