Pharrell To Perform At Coachella 2014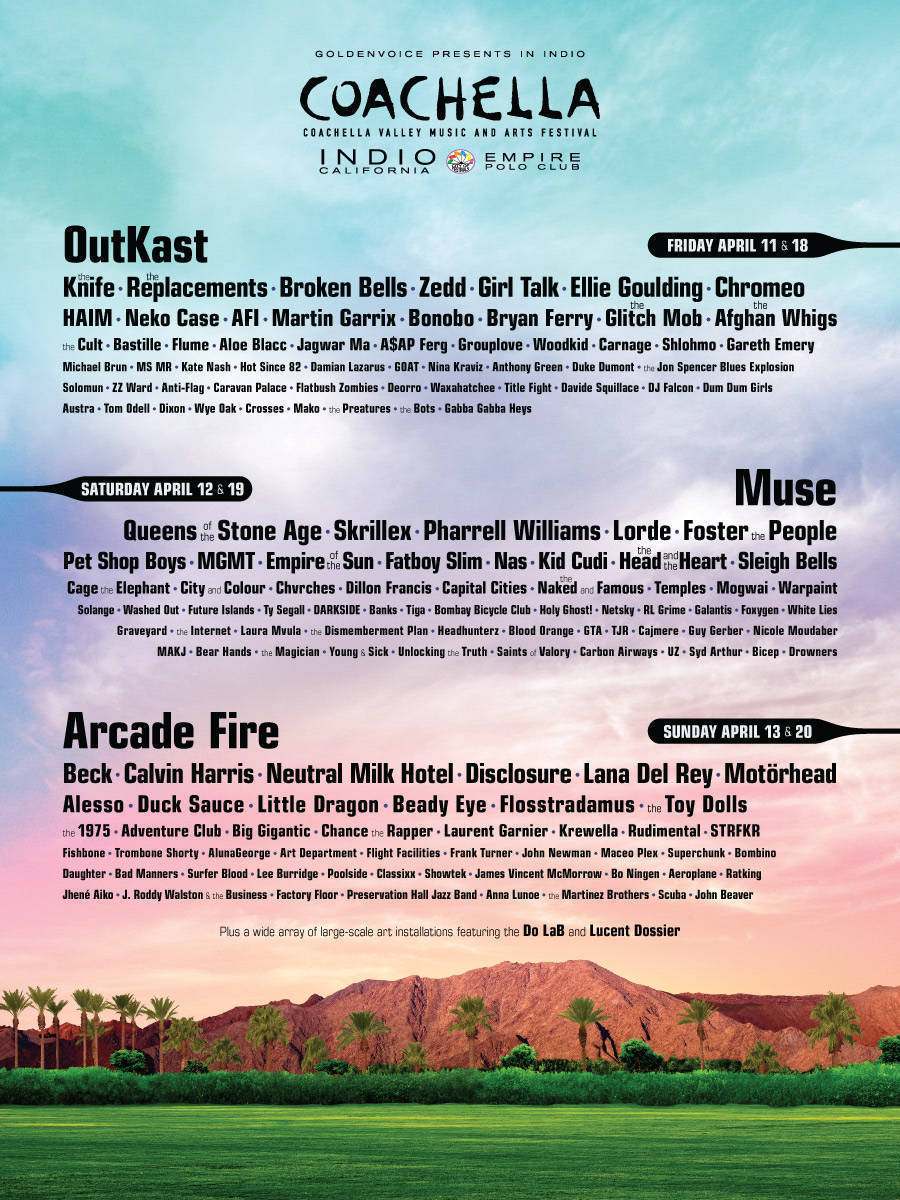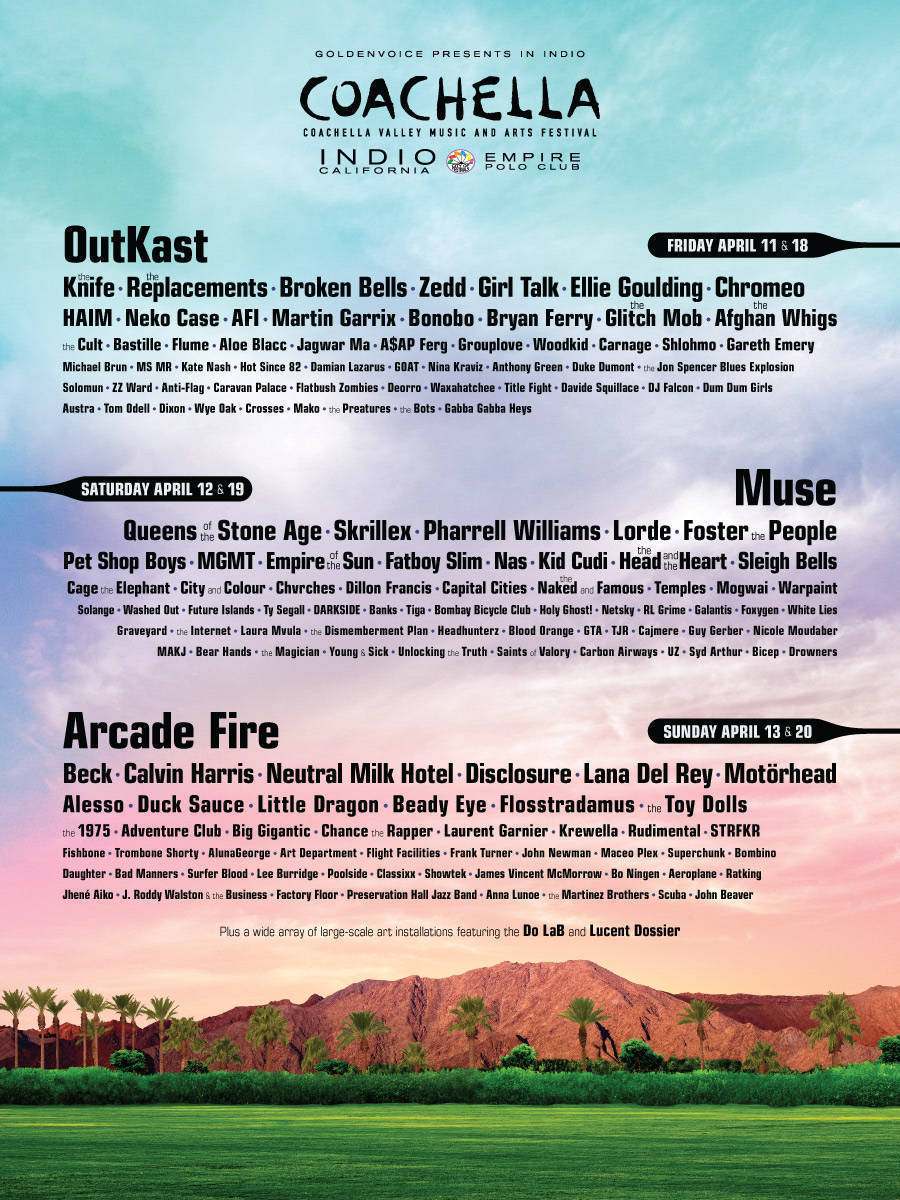 OutKast, Nas, Pharrell, Lana Del Rey, Chance the Rapper & More to Perform at Coachella 2014. The moment is here. After much speculation leading up to the announcement, the full lineup to this year's Coachella Music & Arts Festival has been revealed. The 2014 edition is headlined by the reunion of Big Boi and André 3000 aka as the legendary OutKast. It will be the first time the Atlanta rap duo will perform together in over seven years.
OutKast will share headline duties with Arcade Fire and Muse. Other acts set to appear include Nas, Pharrell Williams, Lana Del Rey, Chance the Rapper, Lorde, Skrillex, Kid Cudi, A$AP Ferg, The Internet, Ellie Goulding, Solange, Chromeo, Duck Sauce, Jhené Aiko, Flosstradamus, and more. The 2014 Coachella Music & Arts Festival spans over two weekends from April 11-13 and April 18-20, general admission tickets go on sale Friday, January 10 at 10 a.m. PST.