Christian Rich x ClashMusic.Com Interview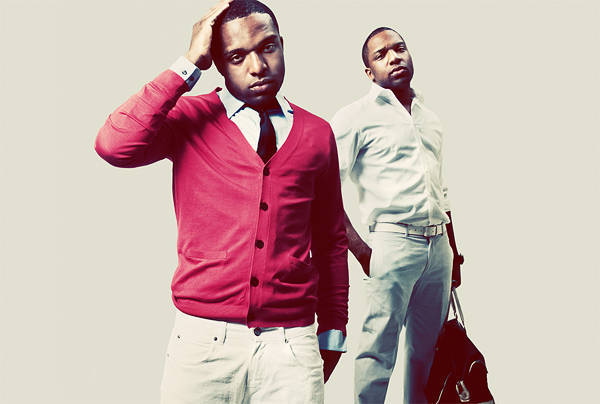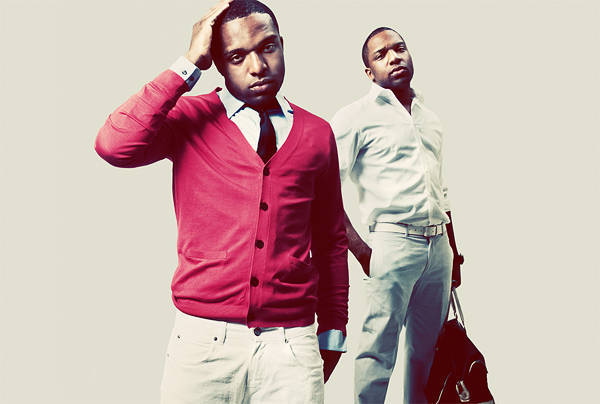 By Grant Brydon. With the most production credits on the album aside from Earl himself, under the alias randomblackdude, production duo Christian Rich were responsible for the album's lead single 'Chum', co-production with The RZA on 'Molasses' and fan-favourites 'Centurion' and 'Knight'. Having described their roles as "pretty much executive producing the album", we decided to catch up via email with the Nigeria-raised, Chicago-born, LA-based twin brothers Taiwo and Kehinde Hassan to talk about their production achievements over the past 12 months, and their work with our recent cover star…
How would you describe 2013 for Christian Rich? Obviously you had some major credits before, but it felt like things were a lot more consistent last year with you making appearances on a number of the biggest releases.
2013 was our breakout year. It took us a while to finally structure our business that way, because we were studying the music business deeply. We learned from some of the best and found our own lane. We have learned to take our time and focus on great releases. It's about making records that our children can be proud to say their fathers created.
Before you got started working on 'Doris', how familiar were you with Earl's music?
Actually we were fans of Earl from the jump. I remember telling a very well-known producer to sign Odd Future, and specifically speaking of Earl as the future. This was 2010, while in New York. So when the opportunity presented itself to work together, we jumped on it quick. Now Earl is our little brother. But we always knew he had that star. He's the one.
Were you confident that you'd be able to click with him, to put out material that was so acclaimed?
Of course. When we were 21, we were those young guys from Chicago doing indie music and trying to bring that sound to the mainstream. Plus we have a love for the same artists: DOOM, The Neptunes, old '60s records by The Beatles and bands like that. So when it came to his album we knew what time it was. Honestly, 'Doris' was a taste of what we all had in mind. If we'd really taken it to the level we all discussed, we would lead the Grammy nominations right now, if that was important. You have to understand we have been collecting samples, drums, and references for 10 years. Imagine the kind of ideas in our minds.

How do you feel about the process in hindsight, especially given the love the album has had on end of year lists recently?
The process was just like us working with our nephew. It was a great vibe. We made records, discussed world issues, ate well and did it all over again each day for months. Making all those year-end lists is great, but it's kind of annoying when only a small handful of publications actually mentioned us. I think it's funny. I've never seen a review for an album that praises four songs from the same producer and not mention that producer's name. Not to mention that we put Earl together with The Neptunes to get 'Burgundy', and we had to direct some that session. So it's all great in the end, but we do notice facts are omitted in the case of publications.
Which track are you most proud of from that project?
We love all the tracks, but to put them in order it would have to be 'Centurion', 'Knight', 'Chum' and then 'Molasses'. Each song was a long process but very well worth it. 'Centurion' was probably one of the greatest beats of 2013, if not in rap history. It's just that crazy.
You also worked on some other high-profile releases of 2013. How was the process of working on Drake's 'Nothing Was The Same'?
Working on 'Nothing Was The Same' (Clash review) was kind of stressful, but worth it. We didn't know what they wanted exactly, and when we did deliver a record they only used a piece of it, the intro to 'Pound Cake'. But we have no complaints. It was a great start to begin work with that camp. They liked a lot of beats but it's all about communication and staying in the conversation.
It seems increasingly that artists are taking bits and pieces of beats and putting them together, similar to the structure of 'Pound Cake'. How do you feel about working this way?
Well it was kind of a head-scratcher, because the original beat they wanted to use was held for them for three months or so. We never hold beats, but in this case (regular Drake producer) Noah "40" [Shebib] really wanted the beat. I remember sending that beat to Spiff from MMG, for Rick Ross. When he heard the intro to 'Pound Cake', we got an email from him. He was kinda annoyed. Although the part we added was significant, as a producer you always want to add more.
So basically, it seems like despite the high-profile releases you've worked on lately, you aren't getting enough credit!
Well, we get credit in the right places that matter, which is in business. We are creative directors for Red Bull Sound Select and we have a label at Sony/Red called Good Luck Chuck Recordings. As far as press goes, we should have gotten a little more recognition. Billboard, NME, MTV and others showed a lot of love and did coverage. But honestly, press wise… we should be f*cking everywhere right now. But it's about staying focused and making great records at the end of the day.
The last big track you put out last year was Childish Gambino's 'Crawl'. How did that collaboration come about, and what was it like working with him?
Donald (Glover, aka Childish Gambino) is a fan of our work and he liked our work on Earl Sweatshirt's album. We met up at Soho House on a random night and started hanging out with him and his crew. We took them to play basketball and chilled at [Chris] Bosh's (Miami Heat basketball player) mansion that they rented. We all love talking about music so we discussed his direction a lot and started recording a few weeks later. The process with Donald was similar to Earl. They are both artists and producers, so collaborating becomes intense and very creative. 'Crawl' was a song that we made a week before we got into studio with him. As soon as they heard it, they grabbed it up and held that one.
What was your favourite album of last year?
Album of the year is 'Doris'. It's a masterpiece. But Childish Gambino's 'Because The Internet' (Clash review) is up there for us, too. It's a great album.
What should people look out for from Christian Rich in 2014? It definitely feels like you guys are on a roll. 2014 is about great records, business and brand collaborations.