Christian Rich x I-D.Vice.Com Interview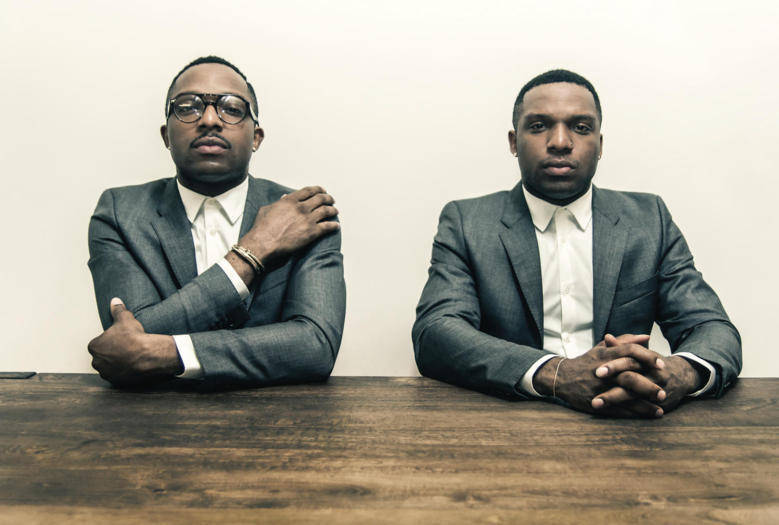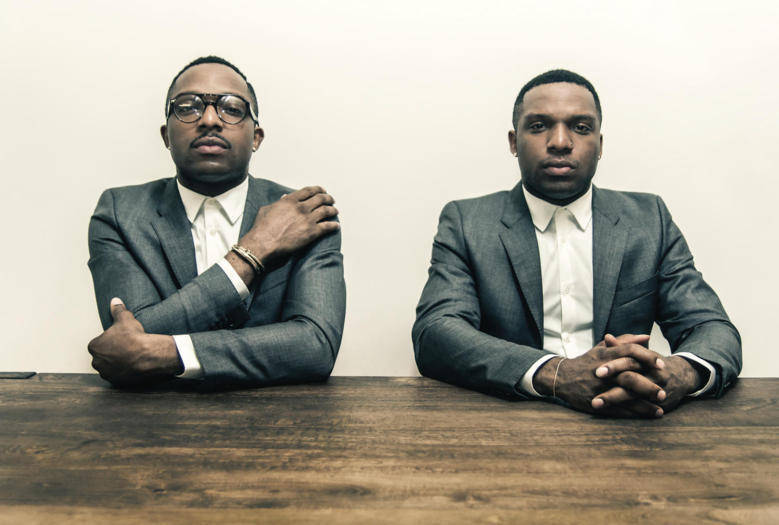 Born in Chicago, raised in Nigeria and based in LA, brothers Taiwo Hassan (Tai) and Kehinde Hassan (Ken) are Christian Rich. Under the guidance of Pharrell and Shae they produced for every name worth dropping – Drake, Earl Sweatshirt, J Cole, Pusha T. and Clipse. Now, they deliver a slice of hazy, Los Angeles summertime with new track In Between.
In Between sounds like summer. What's the story?
It actually came from an old track from a year or so ago. Ken started to mix around with it then I wrote the song and the hook and everything. We had a friend, Jazzy, do the vocals and it was pretty straightforward. We have a bunch of beats sitting around that we just never do anything with. That one we were just like, let's put it out and do a video and stuff.
How do you decide which beats to keep for yourself and which to use for other people?
That's the everyday struggle, really. Honestly it depends on how far we can take it ourselves. If it's something like the record we did for Childish Gambino – Crawl – something like that I'm going to try and give to another artist because I know that if they take it and put it on the album, they have a better chance of making it a bigger track and then that trickles back down to us.
How long have you two been working together?
We've made beats together since we were like eight years old. But as far as Christian Rich, it was after we graduated college in 2003, we got ready to move to New York and about a day or two before we decided to come up with a name. It was originally for a little clothing line we were coming up with but that didn't work so we decided to take the name for ourselves as a crew, production, DJing, everything.

Any sibling rivalry?
Not in the studio, but we fall out every day.
How did the hook-up with Pharrell and Shae come about?
Back in 2009, we came up with a mixtape where I was singing and Ken would rap a little bit and we had a song called Famous Girl that got pretty big virally. We did a video for it – it was kind of Eyes Wide Shut meets some weird animal shit. It ended up being pretty dope in New York and one of my friends saw it and he did video for the Neptunes and he was like "I think Pharrell and Shae would love your music." He made the connection. Then the first day we met Pharrell, it was at the Four Seasons in New York. We went to the NERD show at Governor's Island, and we were getting ready to go home and his manager hit us up and was like "Pharell needs you to come back right now, he's going to take you to see Puffy." So the first day we met him, he took us to go see Puff, or Diddy, and from there we started to work on Diddy's Last Train to Paris for two to three months.
Pharrell has had a crazy year. What can he do to take it to the next level?
You know, the funny thing about Pharrell is he would tell us he never wanted to change his sound. He wants the world and everyone to come back to him. And obviously, that's what's happening. Now it's like, maybe he can run for President… The Oscars… Grammys… Spiderman?
You've done electro pop, trap, pop. Is there a genre that you prefer to work with?
We started with hiphop and R&B so it's always fun to have those elements in there. But then when we DJ, we generally stick to a garage, old school, Chicago house set. It's really fun, really lucid, you get to do weird crazy shit. As far as production, it's always fun to play with those jazzy chords, and really give it some heavy bottom with some trap. We love trap.
Did you guys grow up listening to a lot of Chicago house?
Yeah, of course. Growing up in Chicago we thought the rest of world was listening to that. We didn't know it was just a regional thing, like Juke Music, Frankie Knuckles and all that. They played all that on the radio, it wasn't like you had to get an underground mixtape. When we play it in our sets, a lot of people don't know that music, they think it's new.
How much has place inspired your sound?
As far as Nigeria, you can hear the drum and the percussion is always pretty heavy, the chords come from being exposed to hiphop and jazz and then the house comes to it with some of the vocal arrangements, some of the transitions, just the set ups. So all that stuff plays a part in who Christian Rich is, 2014.