Pharrell Williams Is The King Of Coachella, Pharrell Williams Live At Coachella (Week 2) (2014)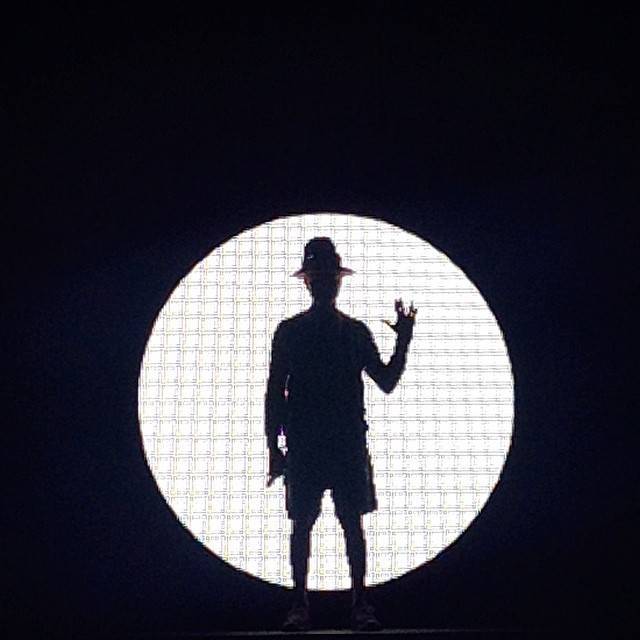 Here is the full performance by Pharrell on Coachella, thanks to Eve from n-e-r-d.skyrock.com.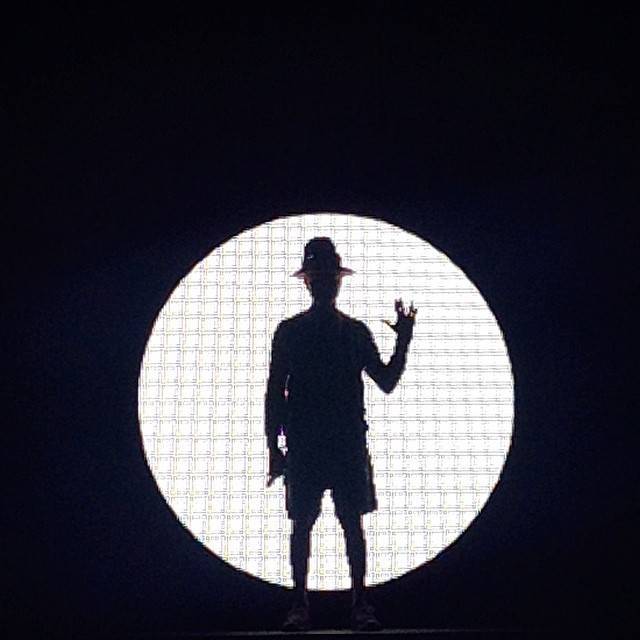 Pharrell Williams is the king of Coachella. The "Happy" singer brought his sense of style and swagger to the Coachella Valley Music and Arts Festival with an impressive group of famous friends that joined him during his second set of the festival. Pharrell, along with his now signature Vivienne Westwood hat, brought a lot of excitement to a crowd of 60,000 or more.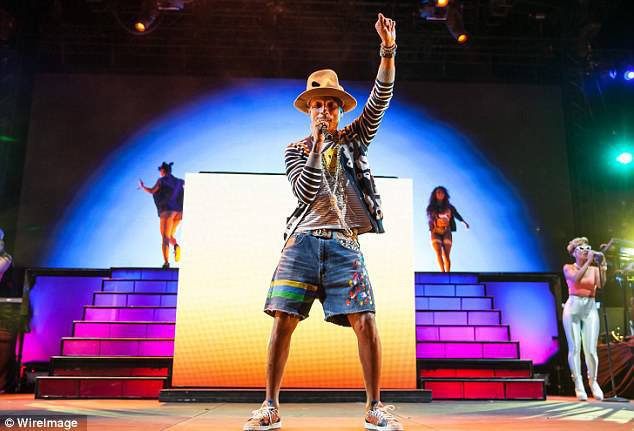 According to reports Pharrell Williams performed his set to a packed field, with fans screaming and pushing their way closer to get a view of the "Happy" singer. While some fans climbed on to hay stacks for an elevated view, others seemed thrilled to just be in the midst of the Grammy award winning artist.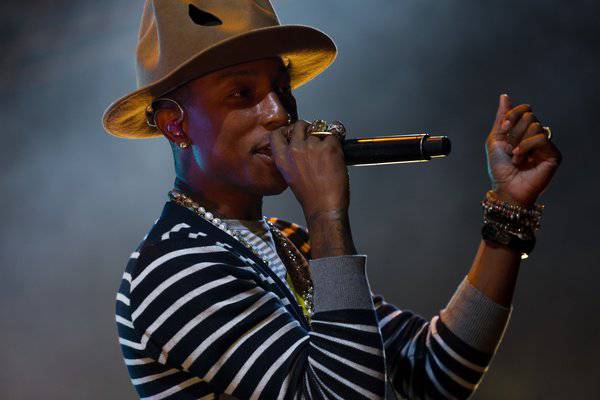 For his set Pharrell played crowd pleasers in addition to other popular songs. T.I. joined Pharrell on "Blurred Lines", Pusha T. came in for "Grindin", and Busta Rhymes lent a hand with a surprise appearance by R&B singer Usher for an oldie but a goodie, "U Don't Have To Call." During the last song the singer, along with Pharrell and friends encouraged the audience to participate in a sing a long.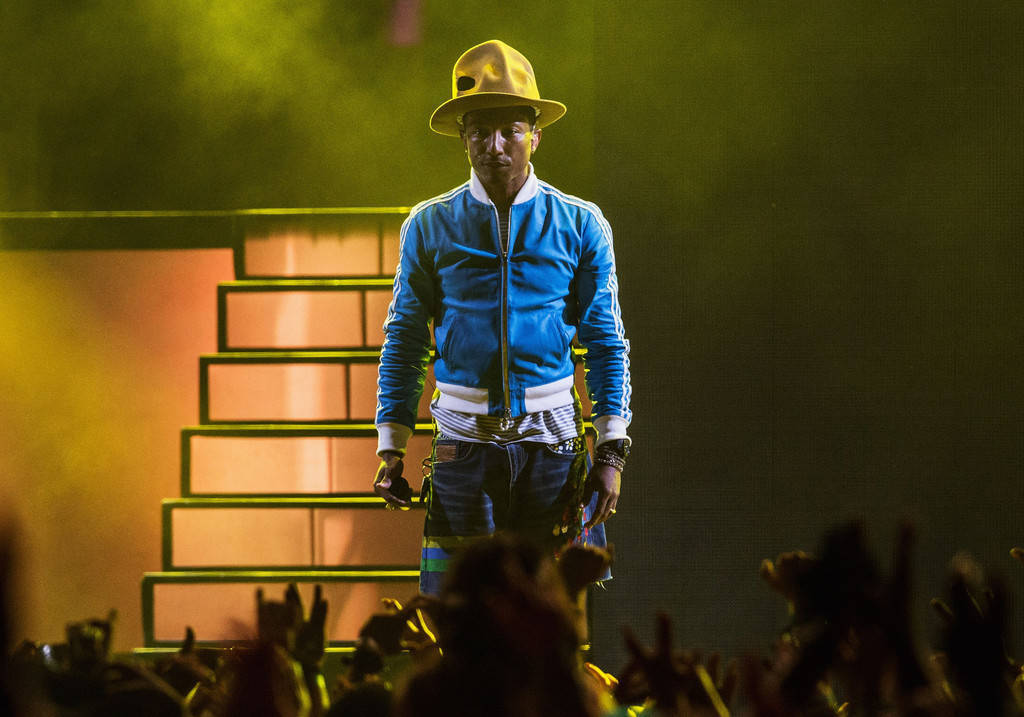 Playlist:
Daft Punk – Lose Yourself To Dance feat. Pharrell
Pharrell Williams – Come Get It Bae feat. Miley Cyrus

Robin Thicke – Blurred Lines feat. Pharrell & T.I.

Pharrell Williams – Hunter

Pusha T. – Grindin' feat. Pharrell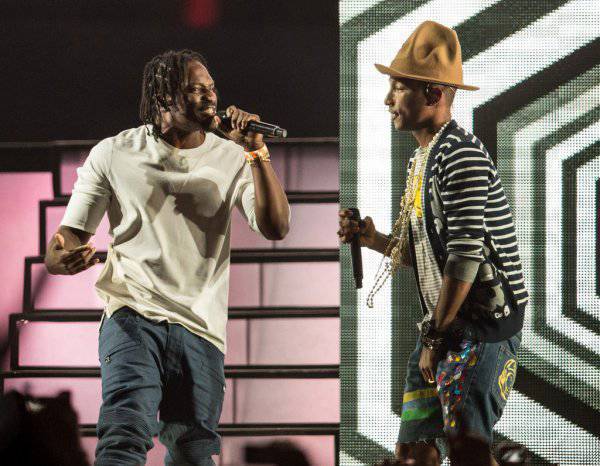 Nelly – Hot N' Herre/Busta Rhymes & Spliff Star – Pass The Corvoisier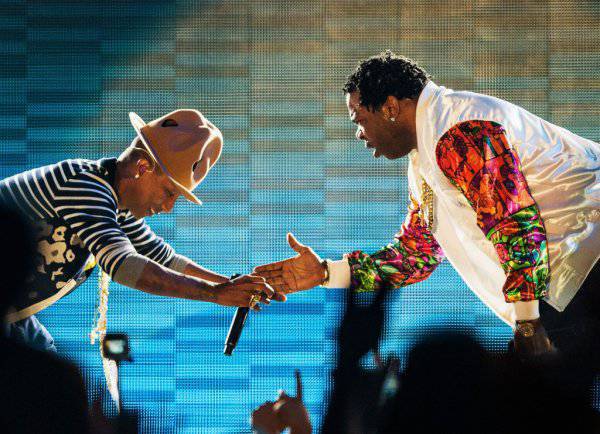 N*E*R*D – Lapdance feat. Taco From Odd Future

N*E*R*D – She Wants To Move
Snoop Dogg – Beautiful feat. Pharrell
Snoop Dogg – Drop It Like It's Hot feat. Pharrell

Usher – U Don't Have To Call feat. Pharrell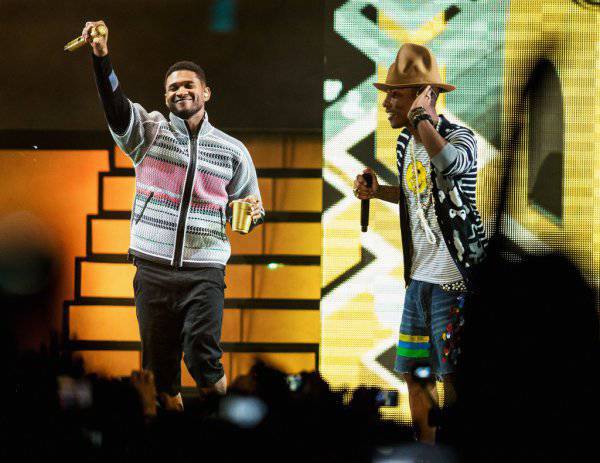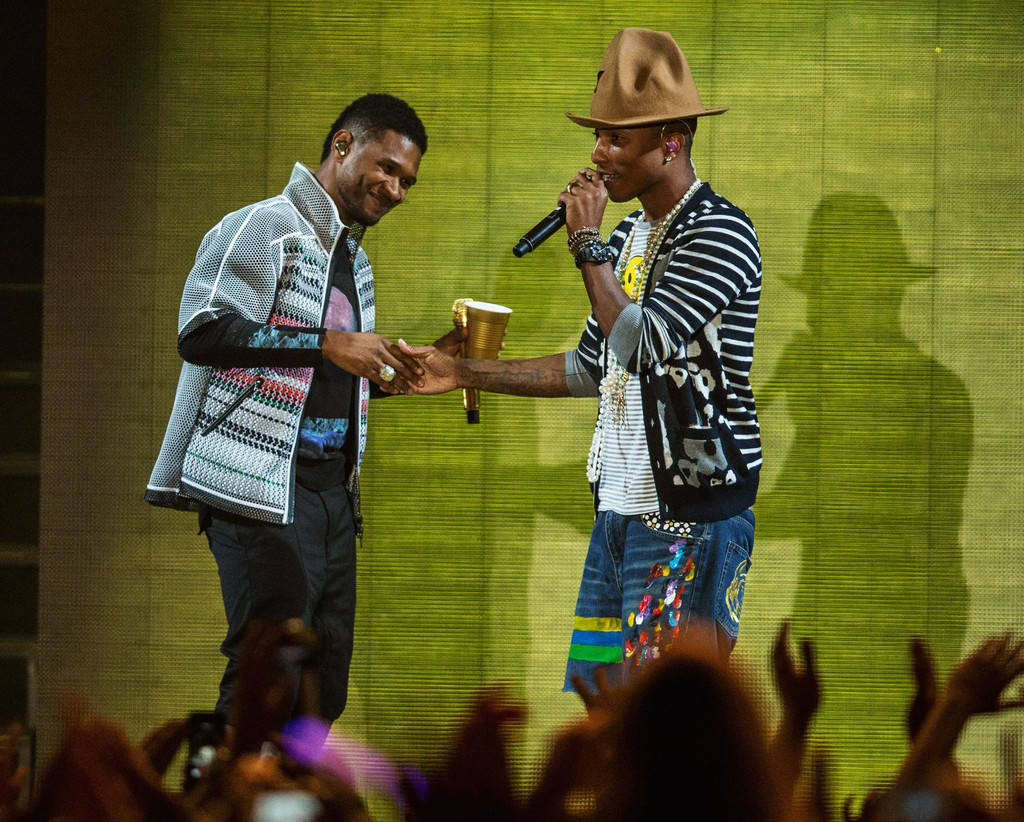 Major Lazer – Aerosol Can feat. Pharrell

Swedish House Mafia – One (Your Name) feat. Pharrell & Jabbawockeez
Pharrell – Frontin' feat. Jay-Z/Jay-Z –Excuse Me Miss/Excuse Me Miss Part2 Pharrell/ I Just Wanna Love U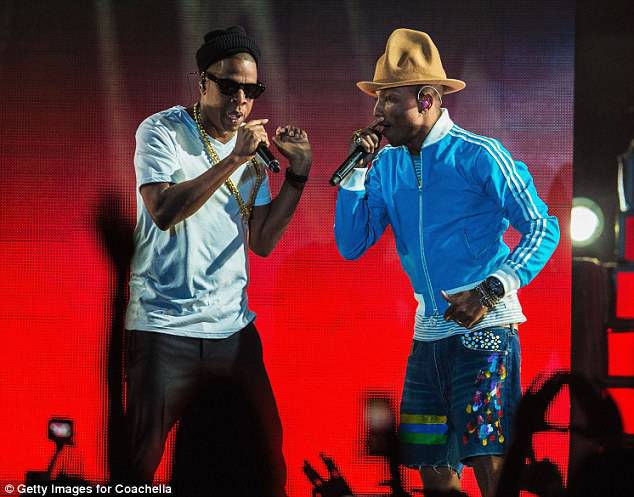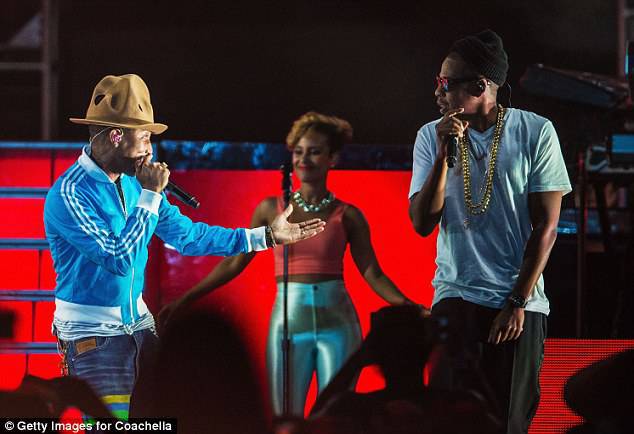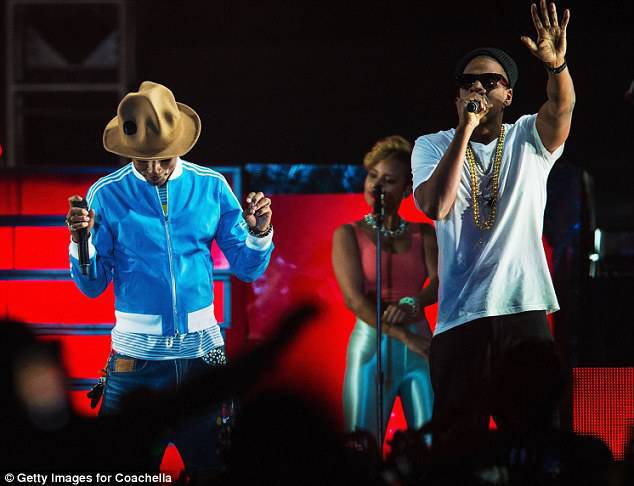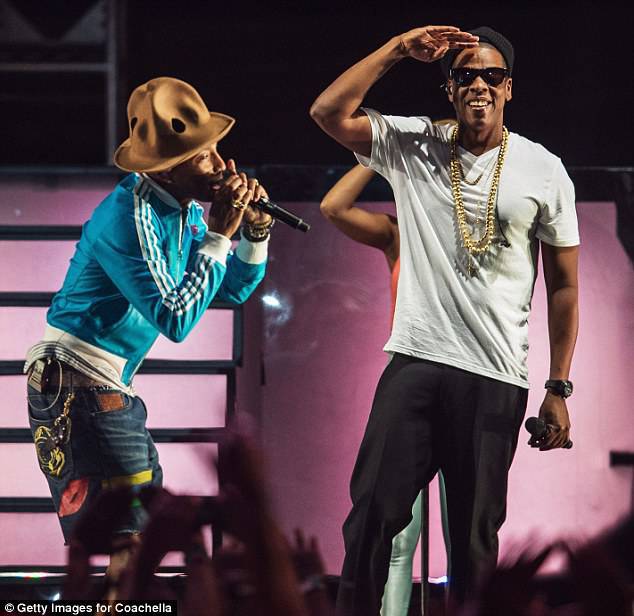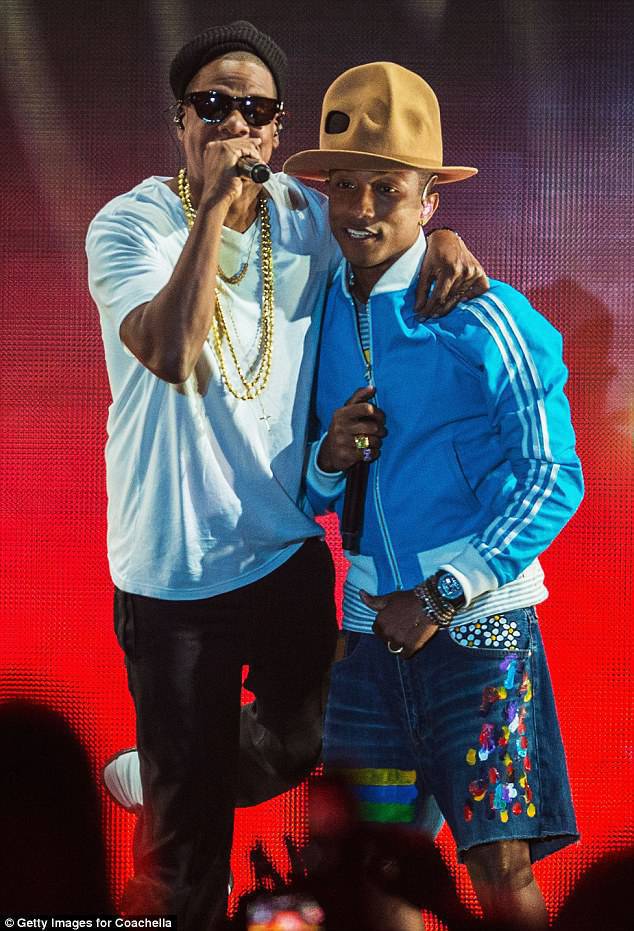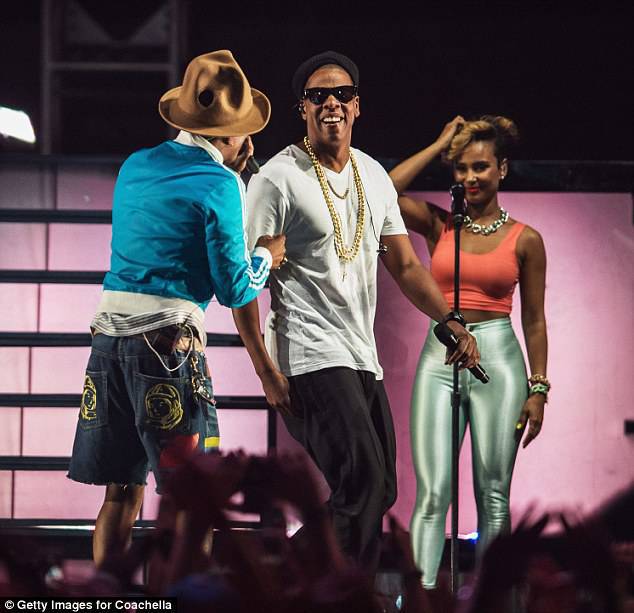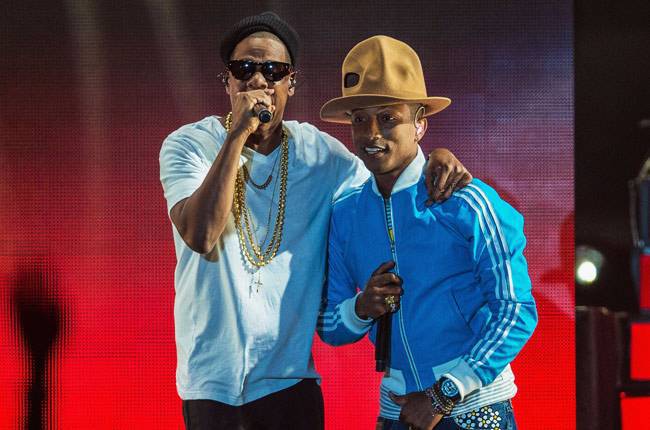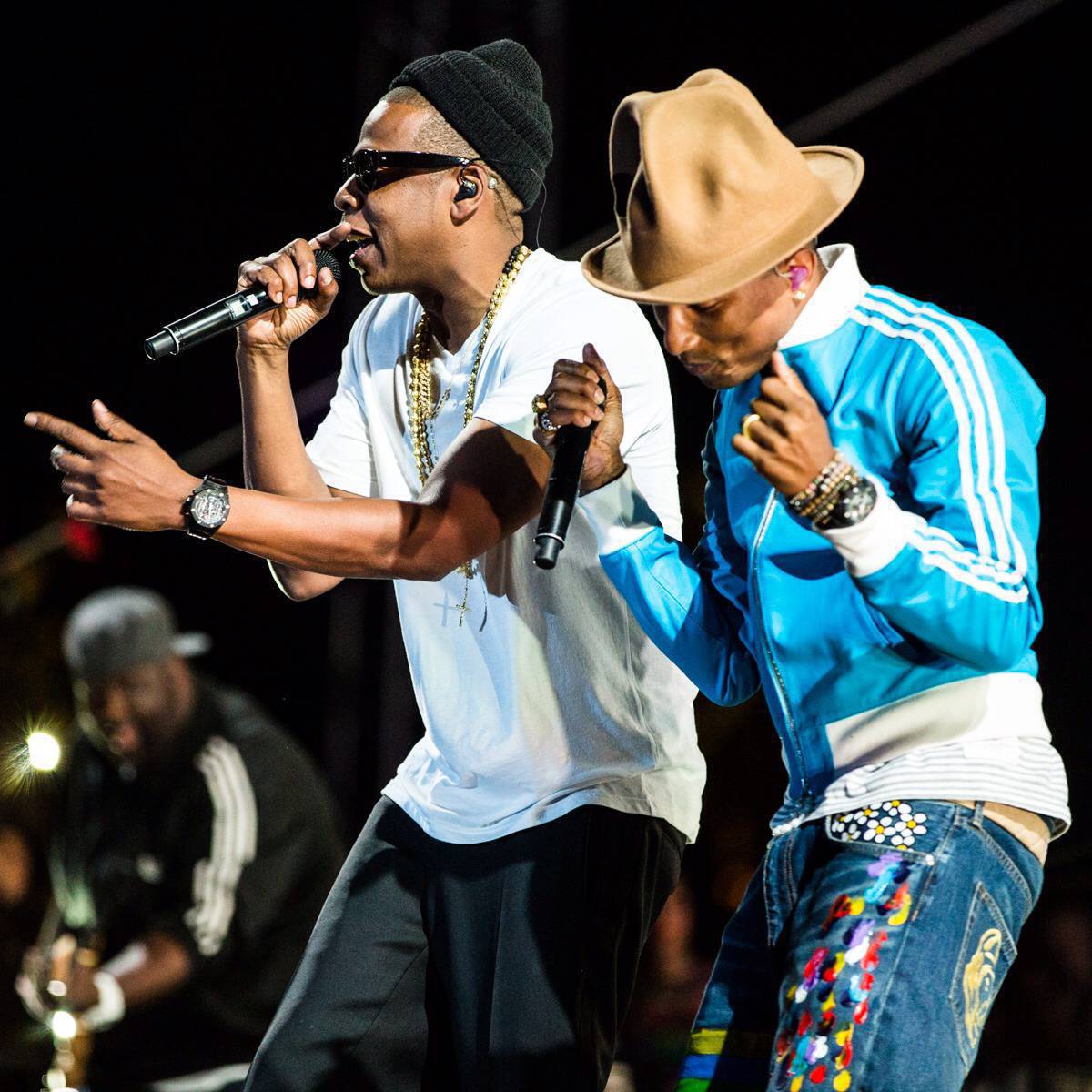 Daft Punk – Get Lucky feat. Pharrell

"I don't know what you on but I hope you're at least on happiness right now….cause it's just me and you…and the desert…the desert got me last week…but not this time, baby"
Pharrell Williams – Happy With Haim/N*E*R*D – Spaz


*youtube.com/ednla
*inquisitr.com
*dailymail.co.uk
*latimes.com
*n-e-r-d.skyrock.com
*fuckyespharrell.tumblr.com