Pharrell Talks GIRL, His New Unisex Fragrance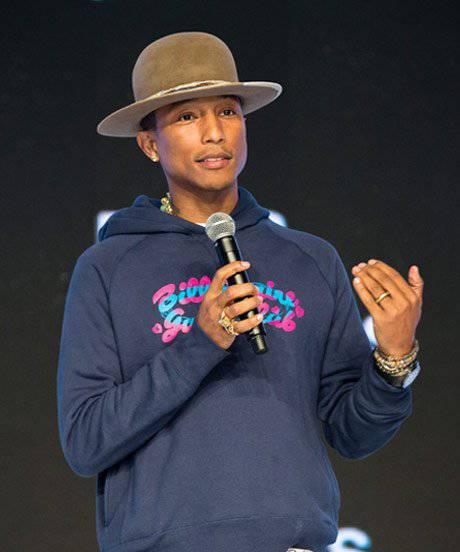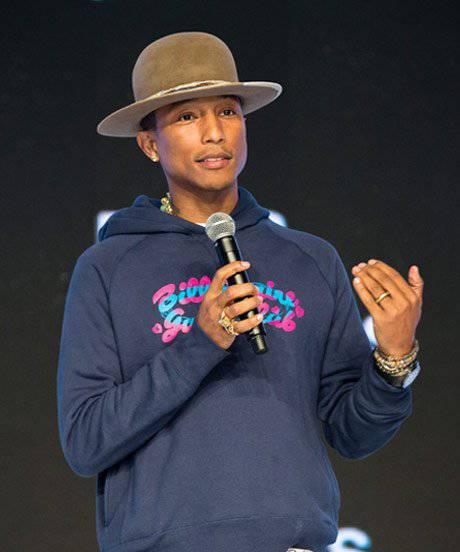 Your latest album is called GIRL, and you named your fragrance that as well. How were the two connected?
Women were my muse for both projects. One gives you a sound representation and the other gives you an olfactory representation. Both are made for human beings, even though girls were my muse. It's just like another iteration of the artwork.
You've written plenty of songs about women. What is the message of an entire album called GIRL?
Empowerment, sexuality, all of the above.
One of the themes of the album is getting away from external pressures to be beautiful, and focusing on internal beauty. What are your thoughts on that?
If you emanate from the inside, it doesn't really matter. That's where the beauty is. I was just thinking about this the other day—you can see someone who you think is beautiful on paper. But, if they have a nasty attitude, you're gonna have a hard time calling them beautiful. And, that is because in the same way, you can see someone who's, like, born with a deformity or got into a tragic accident, but they have this incredible way of connecting with you, and you see it as beautiful. It's the same thing to me. People shine from the inside. The looks always go. We're humans, we're not trees. We're of the flesh. I try to remind women of that factor all the time. But, not by like dictating, but I try to put it in my music, any of my artistic expression. I'm always trying to instill that you're actually better because you're different. You're actually better because you're not shaped like her. You're actually better because you're not as tall as she is, or you're taller than the rest of them, that's what makes you cool. The minute that you lose that, you just become camouflaged in society. And, that's the ultimate pressure, not being recognized. So, if you focus on your differences, and you realize that you were made that way on purpose, what's better than that? Recognizing that the beauty in you is the rarity.
GIRL is a unisex scent. Do you think men will embrace a fragrance called GIRL?
Yeah. But, not from the viewpoint of it being effeminate, from the viewpoint of things being so gender-specific has caused a big rift between men and women and expectations. Things are so gender-specific, and then there's judgement, like, "Well if it's for a woman then X,Y, and Z." Well, no. What about if it's for a human?
Then what do you think of unisex makeup?
I wore guyliner last year at the Met Ball, cause you know, they had this punk theme. But, I always thought guyliner is the shit. It's defining your eyes! But, that's not what makes it beautiful, what makes it beautiful is how you wear it… So, yeah, I think that there will come a time when people will just wear whatever. I mean, right now when you think of a guy wearing makeup you think of either a drag queen or somebody that's in the performing arts. But, why? Why put partitions on what we do and how we do it? It's why that's important.
You're very egalitarian about creative self-expression, and it's something that's defined you through your career. You've also been repping Kaws your whole career, and I'm wondering whether his visual art specifically influenced you for the album or the fragrance.
Not for the fragrance—for the fragrance, we knew what we wanted to do. But, his presence just gave a whole different patina to the project. It just opens it up to a broader interpretation. It's not just you know, some female singer and her fragrance, or movie star and his fragrance. It's literally all based on a concept. It has less to do with me and more about our collective intentions going into it. That's what makes it so cool. I have a bunch of great minds at the table, great minds around me. So, when we all converge and conspire to not accept no for an answer, and it works? There's nothing better than that. The universe does reward. Lemme ask you a question, how does it make you feel?
To me it smells like traveling.
So, it offers you escapism.
Yes.
Then we've done our job.