Pharrell Williams Goes For Knockout Win In 'Blurred Lines' Lawsuit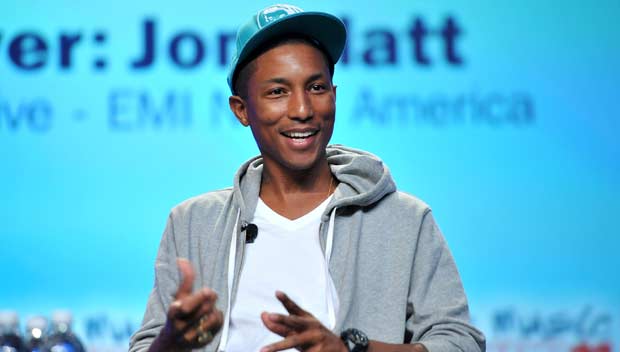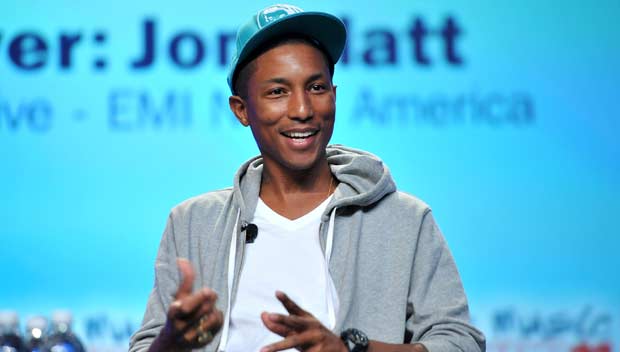 Pharrell Williams has moved to end the ongoing legal feud between the producers of the Blurred Lines hit and Marvin Gaye's family by urging a judge to hand him and Robin Thicke a victory without the need for a jury trial. Gaye's kids claim Blurred Lines is substantially similar to the soul man's Got to Give It Up hit and they've been locked in a legal spat with Thicke, Williams and T.I. – the brains behind the 2013 summer anthem – for the best part of a year.
Producer Williams and singer Thicke filed a lawsuit against the family in order to secure a ruling that their song wasn't an infringement of Got To Give It Up, but Frankie and Nona Gaye countersued, alleging that Thicke had a "Marvin Gaye Fixation". The case has rumbled on, but now Williams is keen to end it, and in a motion for summary judgment, filed this week (beg21Jul14), his lawyer writes, "The only reason Defendants claim infringement here is because Plaintiffs made certain comments in promoting their record about being inspired by Marvin Gaye.
Defendants smelled money and rushed to make their infringement demand, but they chose to ignore that the songs had no similarity in actual notes or phrases. "Musical elements of GIVE that are not contained in the composition – such as the 'groove' of the sound recording, the sounds of the instruments, or other recording or performance elements (e.g., falsetto singing, party noise) – simply have no bearing on the infringement claim here." Meanwhile, Williams' legal team have made it clear that it is not impressed with a musicology report that has been offered as evidence by Gaye's family, claiming it doesn't even identify two consecutive notes with the same pitch and duration and placement in the two songs.
*hollywood.com
*hollywoodreporter.com