T.I.'s 'Paperwork: The Motion Picture' Tracklist & Cover Revealed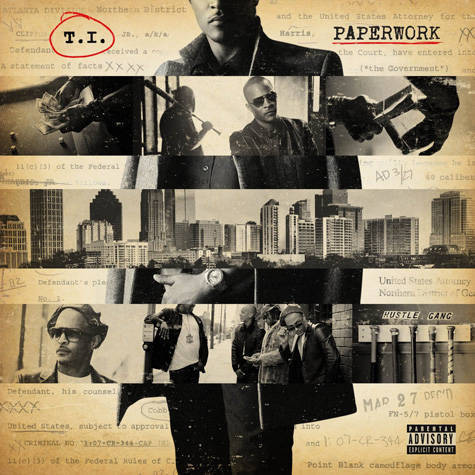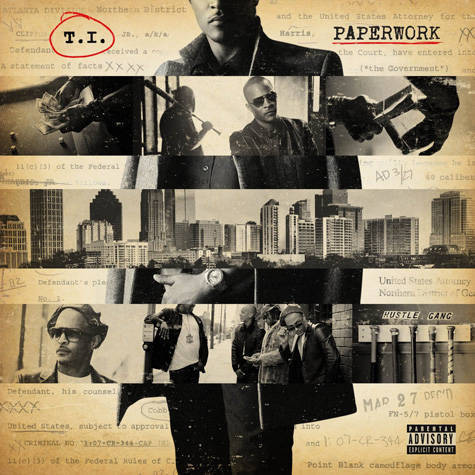 On October 21, T.I. returns. The King holds court with some of the biggest names in music on his ninth album Paperwork: The Motion Picture. Executive Produced by Pharrell Williams, the follow-up to 2012's Trouble Man features Four Pharrell Tracks, but we probably gonna get more than that on the album. Other guests populating the 18–Track Deluxe Edition include Usher, Chris Brown, Jeezy, Boosie Badazz, The-Dream, and Rick Ross.
Tip pays tribute to his late friend Doe B on "Light 'Em Up" and addresses the Michael Brown shooting on the powerful "New National Anthem" featuring Skylar Grey which is produced by Pharrell. Paperwork marks the first album in a trilogy. "The sound sonically of this one is soulful, musical, kinda like [OutKast's] Southernplayalisticadillacmuzik or Aquemini or [Jay Z's] Blueprint," T.I. told MTV News. "It just has an incredible amount of soul and a perfect hybrid between the ahead-of-the-curve, new-school sound and the classic, nostalgic, soulful sound of yesteryear." Pharrell and T.I. recorded over 250 Songs for the Trilogy, thanks to mikitoramirez.
T.I. – Paperwork: The Motion Picture (Deluxe) (October 21st)
King
G Shit feat. Jeezy & WatchTheDuck (Pharrell Williams)
About The Money feat. Young Thug
New National Anthem feat. Skylar Grey
Oh Yeah feat. Pharrell (Pharrell Williams)
Private Show feat. Chris Brown
No Mediocre feat. Iggy Azalea
Jet Fuel feat. Boosie Badazz
Paperwork feat. Pharrell (Pharrell Williams)
Stay feat. Victoria Monét
About My Issue feat. Victoria Monét & Nipsey Hussle
At Ya Own Risk feat. Usher
On Doe, On Phil feat. Trae Tha Truth
Light 'Em Up (RIP Doe B) feat. Pharrell & WatchTheDuck (Pharrell Williams)
Let Your Heart Go (Break My Soul) feat. The-Dream
Sugar Cane
I Don't Know
You Can Tell How I Walk feat. Rick Ross
T.I.
Paperwork: The Motion Picture (Studio Session) (2014)
– Trap Nigga Hustle feat. Pharrell
– You Were Supposed To Make It
(Recorded 250 Tracks)