Cara Delevingne's First Single To Be Produced By Pharrell?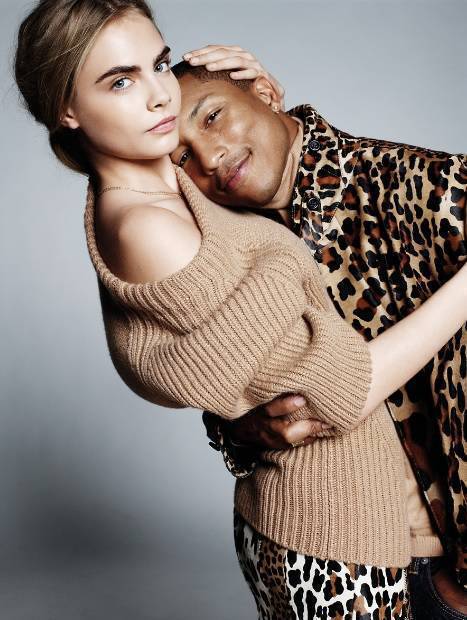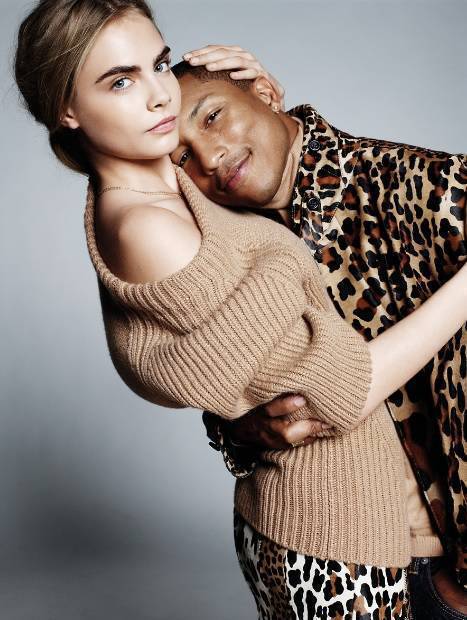 The dream team! Supermodel Cara Delevingne 'has recorded her first single with Pharrell Williams' as she prepares to launch her music career. She has been steadily working on her first real music project. And it seems Cara Delevingne's plans to become a respected singer are most certainly on track as the model has reportedly recorded a single with hitmaker Pharrell Williams.
The supermodel and the award-winning musician have reportedly spent the past eight months working together on material for the 22-year-old's official foray into the music industry. Insiders claim that the pair filmed a music video for what is likely to be Cara's first single in Paris over the past week as Cara partners up with Pharrell's 'i am OTHER' business label. A source to The Sun's Dan Wootton: 'They're going to release the song without warning, complete with video and global launch.
'They seem to have formed a great little writing collective and apparently it's a huge song.' Cara actually joined her creative partner on stage at his sold-out show in Paris on Thursday night as she was seen dancing around to his recording-breaking hit, Happy. And the starlet surely had reason to dance around after Pharrell successfully helped Miley Cyrus to break out from her Disney past and reinvent herself as a wild child songstress. Cara gushed about her mentor during their 2013 Vogue cover shoot as she said: 'I was so excited about working with him, he inspires me so much. I went on tour with Rihanna recently and "Blurred Lines" was blasted from the bus to get everyone singing.'