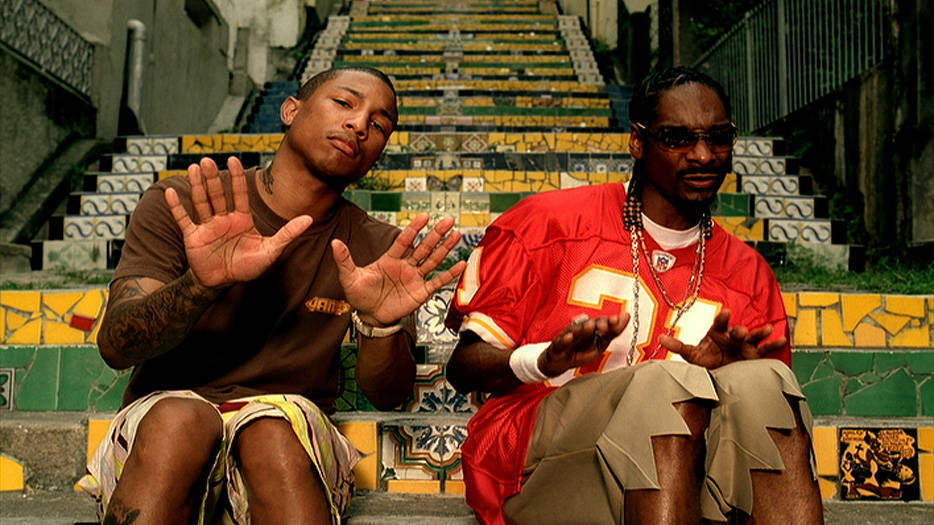 Thanks to Nadeska at MTV, Snoop Dogg has finally confirmed his upcoming album with Pharrell publicly. A few weeks ago, the Dogg previewed one track that he recently did with Skateboard P. 'It's a great record me and Pharrell did from top to bottom. It feels good and I'm happy to be back in the studio working with one of my favorite producers and homeboys,"
Snoop told MTV News on the BET Hip Hop Awards carpet. "It's different — it's completely different than anything we've ever done. It feels good, sounds good, looks good." And, from what my friends say that are working on the album, it's going to be Snoop's best album in years..
The album will be released via Pharrell's I Am Other and Columbia Records. As Billboard reports in this week's cover story, Snoop is the latest signing to I Am Other, which is headed up by Pharrell and co-manager Caron Veazey.
I Am Other's Instagram account teased the news earlier this week, revealing that Pharrell will be producing the entire set, which will feature guest appearances from music legends Stevie Wonder and Charlie Wilson. Snoop Dogg's last album was 2013's reggae-heavy, Diplo-produced Reincarnated, for which he temporarily took the name Snoop Lion. The set debuted at No. 16 on the Billboard 200 and No. 1 on Billboard's Reggae Albums chart.