Pharrell Williams Tops iTunes' Year-End List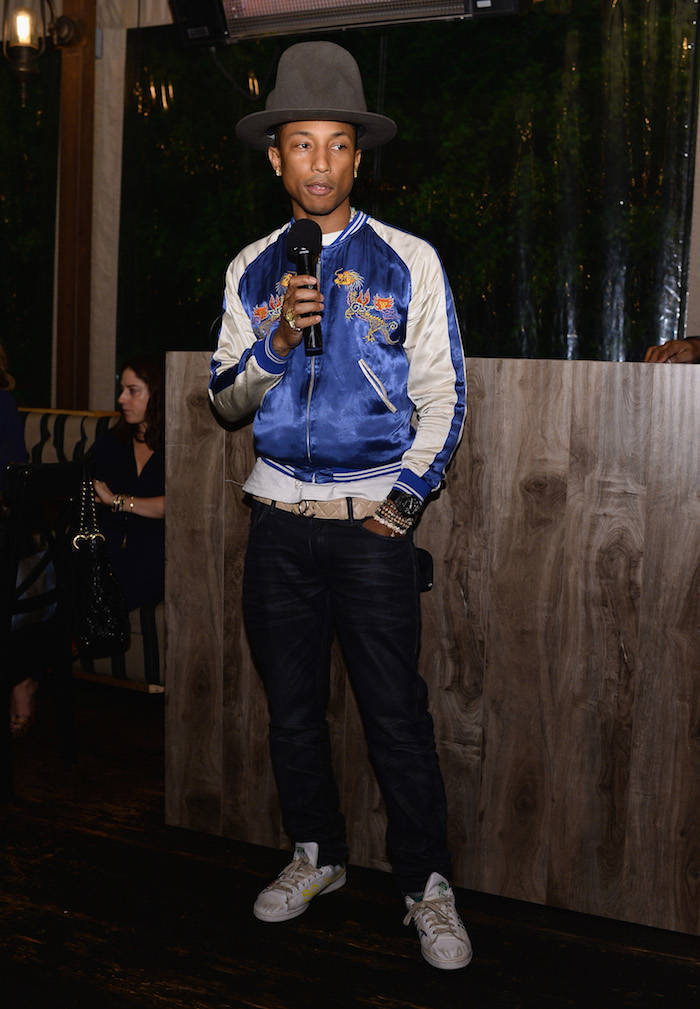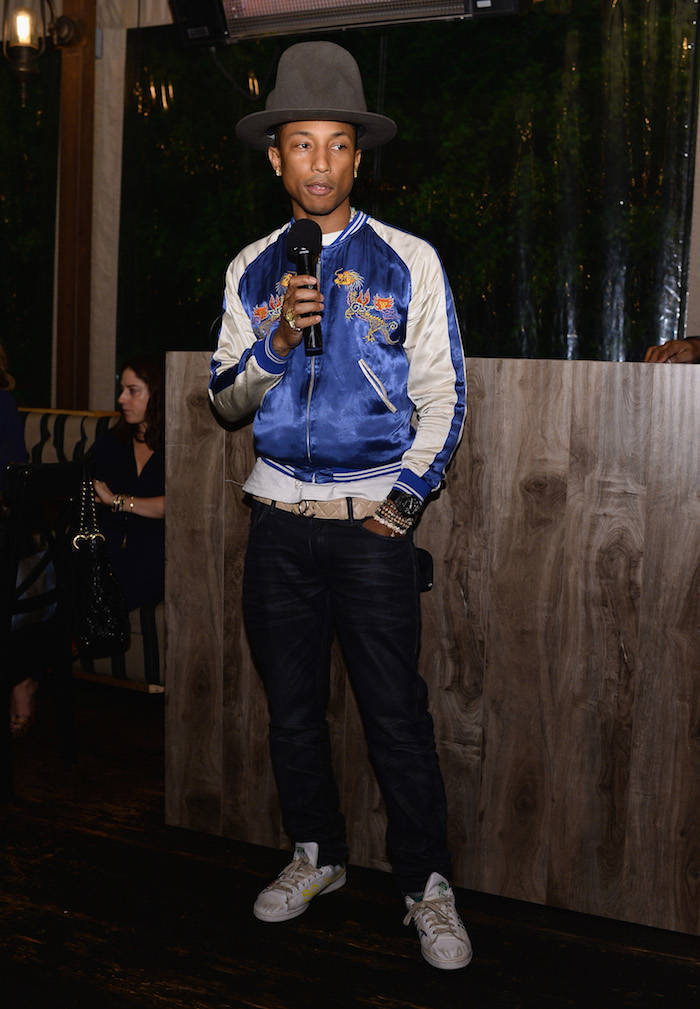 Pharrell's "Happy" and the soundtrack for Disney's Frozen are the year's top-selling song and album of year on iTunes, the online music store revealed on Monday. Apple announced that John Legend's "All of Me" and Katy Perry's "Dark Horse" were behind Pharrell. Taylor Swift's 1989 and Coldplay's Ghost Stories round out the top-3 albums list.
Songs
1. "Happy," Pharrell
2. "All of Me," John Legend
3. "Dark Horse," Katy Perry
4. "Talk Dirty," Jason Derulo
5. "Fancy," Iggy Azalea
6. "Problem," Ariana Grande
7. "All About That Bass," Meghan Trainor
8. "Let It Go," Idina Menzel
9. "Turn Down for What," DJ Snake & Lil Jon
10. "Rude," Magic!
Albums
1. Frozen
2. 1989, Taylor Swift
3. Ghost Stories, Coldplay
4. In the Lonely Hour, Sam Smith
5. Guardians of the Galaxy soundtrack
6. Beyonce, Beyonce
7. Pure Heroine, Lorde
8. X, Ed Sheeran
9. The Outsiders, Eric Church
10. 5 Seconds of Summer, 5 Seconds of Summer
Apple's Best-Ofs
Best Artist: Beyonce, Beyonce
Best Album: 1989, Taylor Swift
Best Song: "Fancy" (feat. Charli XCX), Iggy Azalea
Best New Artist: Sam Smith
Best Pop: 1989, Taylor Swift
Best Rock: Lazaretto, Jack White
Best Alternative: Lost in the Dream, The War on Drugs
Best Hip-Hop/Rap: Under Pressure, Logic
Best Country: Pain Killer, Little Big Town
Best R&B/Soul: JHUD, Jennifer Hudson
Best Dance: New Eyes, Clean Bandit
Best Singer/Songwriter: Utah, Jamestown Revival
Best Latin: MultiViral, Calle 13
Best Electronic: Our Love, Caribou
Best Jazz: Time and Time Again, The Cookers
Best Classical: John Luther Adams: Become Ocean, Ludovic Morlot & Seattle Symphony Orchestra