Pusha T. x VibeVixen.com Interview, Talks Fashion & New Clothing Line 'Curse Your Luxury'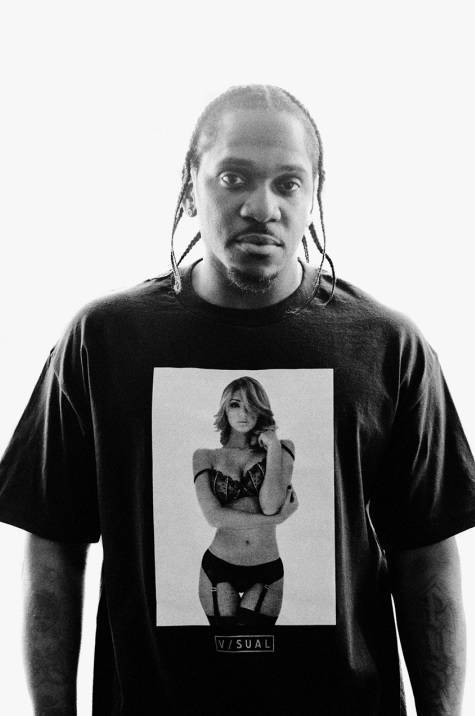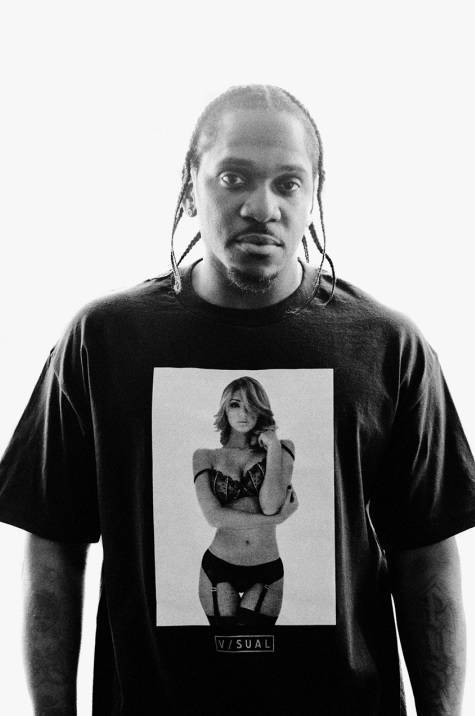 Mia Campbell from VibeVixen.com got a chance to catch up with one of GQ's favorite rappers, Pusha T., during an in-store appearance he had in Los Angeles. Pusha dished on a lot about his views on the growing fashion hype, what style he likes on women and what he wants us to know about his line Play Cloths and collection Curse Your Luxury of which released on December 8th.
Vibe Vixen: Let's start out with your days as a member of Clipse, at that time you displayed a great sense of fashion so I know your evolution and emergence as a fashion icon (in my eyes, and Kanye's too per his rant at your listening session a while ago) with what you're doing now in fashion is nothing new. You were very influential in A Bathing Ape and Billionaire Boys Club's popularity so you were really in the mix with fashion brands, labels and all. What can you tell us about the hype on fashion back then compared to today?
Pusha T: The thing that I realize about fashion now, fashion and music, now versus back then is that you had to have fresh records and be fresh. Today I feel like it's about people just looking fresh and their records aren't fresh. I don't think it has changed because even when I think back to my influences and icons musically, they were my icons musically because, for example, I would look at Rakim and be like man he said the freshest things and then I look at him and he would have on the pair of Nikes that I wanted and I'm like, "ma' please!" It was everything. Now, I sort of feel like if you are fresh then your music doesn't have to be that good because people are so keyed into the fashion. That's just the times I guess.
Vibe Vixen: For example, athletes are finding it necessary to be more fashionable and style conscious nowadays so do you think fashion has a bigger role in the mainstream way of life?
Pusha T: Yea and some athletes are super fashionable and not good. It's like c'mon man focus on your craft, be who you're supposed to be and then go put on the clothes. … Fashion right now, people are so…everything is driven by the aesthetic. Even with social media and where we are…everything is about the look. So of course fashion is definitely playing a part. I watch people all day long on Instagram, I take part in it too. It's like if you get the piece first, you have to immediately be like "BAH!" stunting …
VV: Do you think that the hip hop culture has anything to do with fashions new role in mainstream?
PT: I feel like Hip Hop culture has always been about [fashion]…it started in the street so it has always been a thing of the streets to be first. Coming up, you [got new] sneakers and you had to run outside to make sure everyone saw. It was on display. That's just part of Hip Hop culture, part of the competitive spirit of Hip Hop. This is not new, I don't believe it's new. Fashion is just really standing up in the forefront and it's being even mentioned at the same level as the music. I sort of feel like that's where it gets a little sketchy.
Vibe Vixen: I read in GQ that you have sort of a uniform style wearing black on black with a pop of color. You're not in that today but I do see you have on the pop of color with your shoes … Can you talk more about your style, about that uniform and your interest in fashion?
Pusha T: It's forever changing, my style is forever changing. I remember that interview you're talking about and I was going through a time where I was like man I wanted all of my clothes to be totally understated and I would do pop color with hats from a line called Ale et Ange out of New york City. They created all these hats and I just thought they were super fresh and the only way that I could really get them across…I was just like, 'Let me make everything mute and just put on the hat.' I try to mix the fashion with the music and what's going on at the time…at the time [when my uniform was black on black] I was putting together an album, my album was my name at the time; very minimal, very stripped down, very everything but it still had and have to have some level of pop.
Vibe Vixen: Speaking of, I appreciate that you collaborated with Saucony. I am a fan of the metallic collection that you came out with two years ago. It's timeless and classic! Although it was released seasons ago, you can still wear today as a trendsetter. Having this talent, to create timeless and classic pieces, can you talk about your inspiration for Play Cloths and what we can expect from your Curse Your Luxury Collection?
Pusha T: About the Sauconys, there are a lot of sneakers that are not as marketed as heavily as like Nike but those silhouettes are still fresh. I'll always go to a Saucony. I knew that putting the metallic on the Saucony was going to be like "Ahhh!" really fresh and I felt like the silohette was on the same levels, to me, as the Air Max and etc. People rock those and be in this influenced mindset that they have to wear those but naw you have to switch it up. I try to make Play Cloths really representative of me and my designers they look at my evolution as an artist and in fashion and they [zero] in to different details. I come into the office some days and they're like, 'What are those?" [I say,] "[These] are Philip Lim…[I'll] have on Philip Lim sweats and they go and put their spin on it. …At the end of the day I want to wear everything. My style is a mix and match of everything. Like I said, It's Play Cloths, it's Saint Laurent, and I know I sort of won when everything can be understated, it can be three different brands, and you can't really see what it is and then you just ask, "Well damn that looks good, what is that?"
Vibe Vixen: As someone we can trust fashion and style wise, what style are you crushing on right now that women are wearing? What style or pieces is your favorite on women?
Pusha T: Man, listen, women's style is so hard for me. I just know what I think looks good. It's funny because I was in Paris, when Kanye was doing his line and I stopped like, "Woah why are you doing womenswear and why do you think you can do it?" He was like, "Why? You don't know what you like to see women in?" I was like, "Yea but still women are so intricate." Personally I really like to see when a woman can put together a super fresh everyday look that is not over done or anything. It just makes me feel like she's really something and she knows she doesn't have to have on the super tight skirt. She just puts it together really well and just looks … super effortless.