Xavier Veilhan's The Neptunes Sculpture (Updated)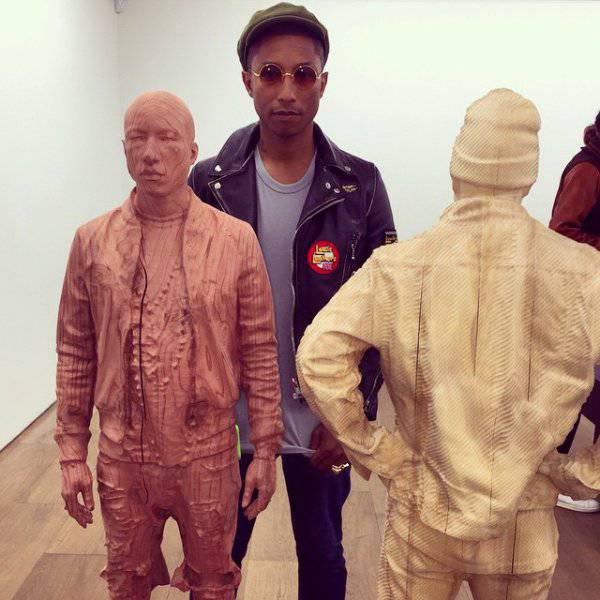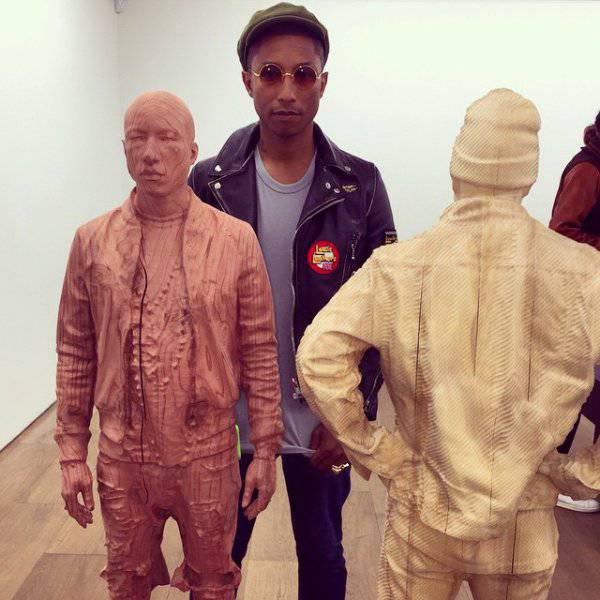 Posted: March 9th.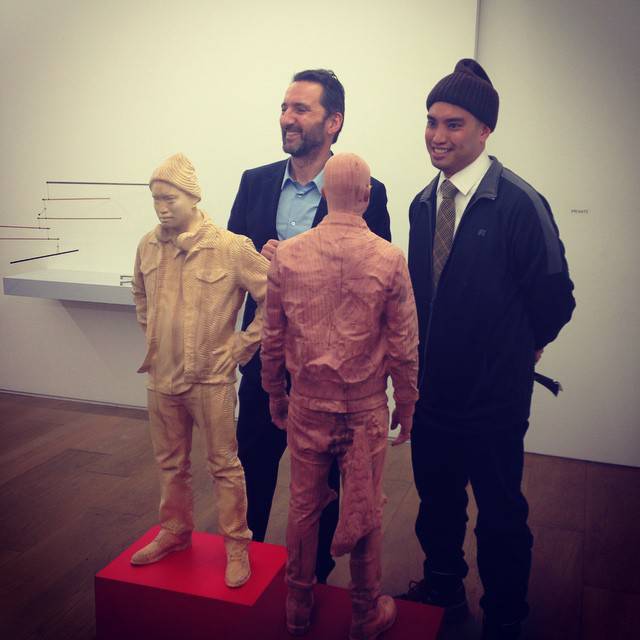 Xavier Veilhan's new double exhibition at Galerie Perrotin's New York and Paris locations explores the links between music and the visual arts. It features sculptures of some of the most renowned pop music producers, including The Neptunes (Pharrell and Chad), Quincy Jones, Lee "Scratch" Perry, Rick Rubin, and others.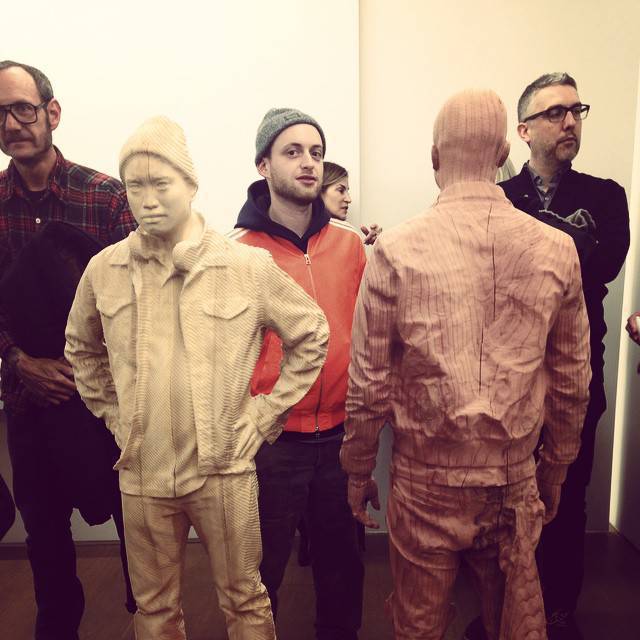 The project's unique artistic process involves combining digital body scan technology with reference portraits sketched by the artist. "Music" opens in New York on Feb. 26 and in Paris on March 7, with both editions ending on April 11. For more info, head to the Galerie Perrotin's Website.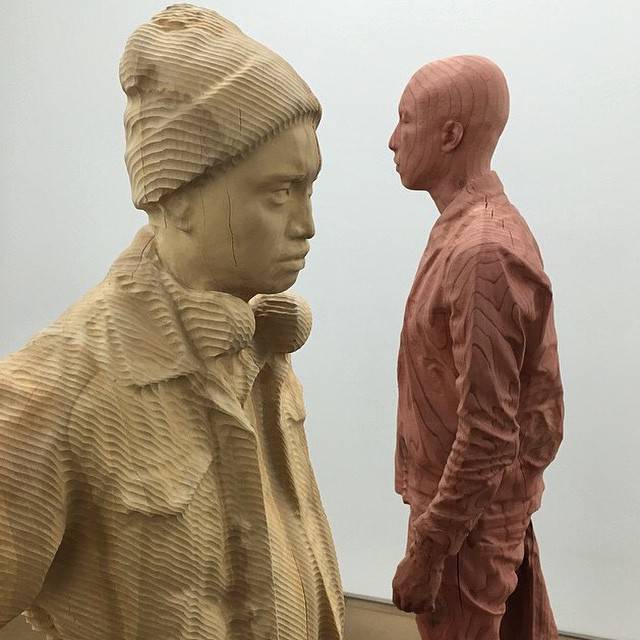 "The Neptunes", 2015. Sequoia, boxwood, plywood, acrylic paint, varnish. 155 x 100 x 55 cm / 61 x 39 3/8 x 21 5/8 inches. Photo: Guillaume Ziccarelli © Veilhan / ADAGP, Paris / ARS, New York, 2015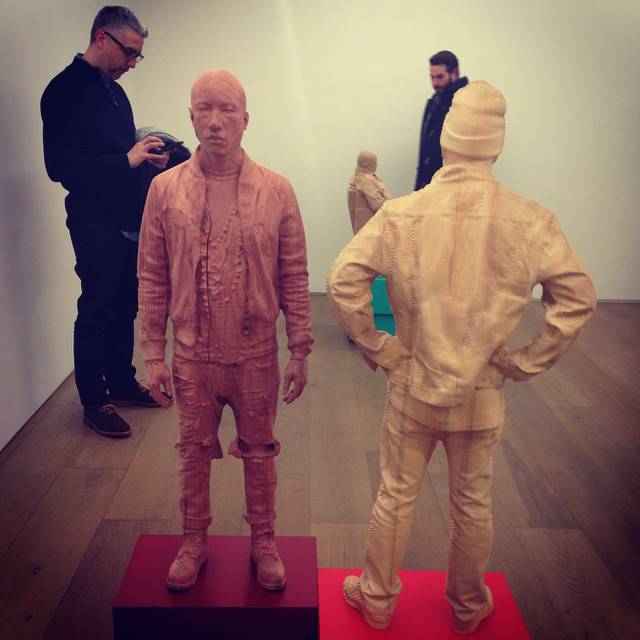 *instagram.com/pharrell
*instagram.com/danielbiltmore
*twitter.com/danielbiltmore
*complex.com
*theneptunes.tumblr.com