Chris Brown Gets Life Advice By Pharrell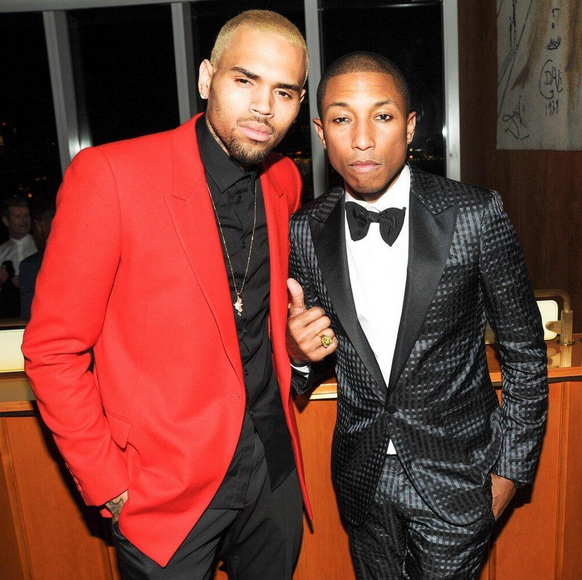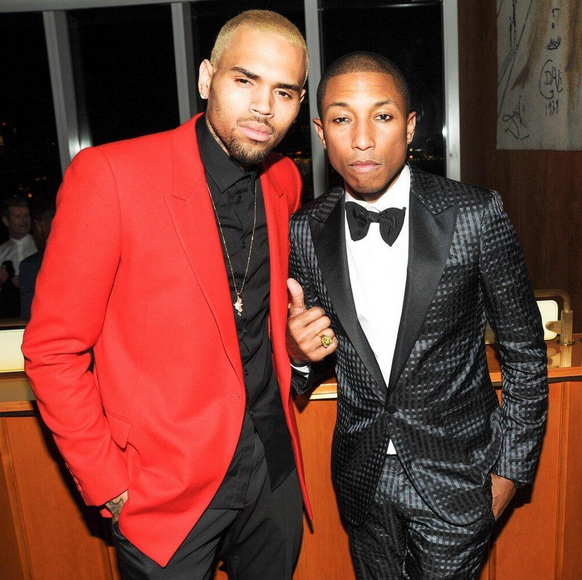 By Joan Ngomba. Not Kanye West, Jay-Z or Jamie Foxx, but if there's someone who can talk some sense into Chris Brown its none other than Grammy winner and music producer, Pharrell Williams. Brown admitted to Hot 105.1's 'The BreakFast Club' back in February that the 'Happy' hit-maker is the one man, besides Michael Jackson, whom he draws inspiration from. When asked 'who do you talk to when things get really crazy and out of hand?' Brown replied.
"The one person I look up too…MJ would have been my idol but as far as character is concerned, someone who doesn't need to fit in is Pharrell Williams. He went on to define why Pharrell, "He is like one of my inspiration… he is a stand up dude, he is a good guy, he is cool and he is very respectable and has knowledge about the game."Well, Brown has faced so many legal woos, broke up with girlfriend Karrueche Tran and is now a father to baby Royalty but it's certain he's still got it and to have Pharrell as an inspiration, is really a good way to keep you in check.