Pharrell, Robin Thicke & Co. At The BET Awards (2015)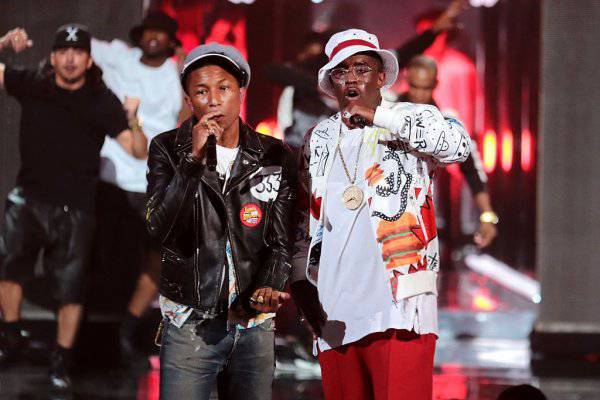 Sean Combs & Pharrell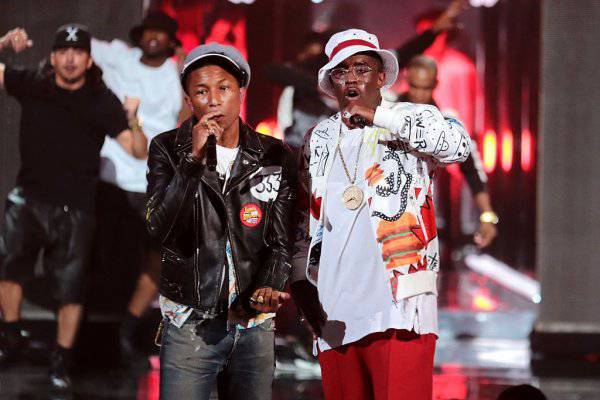 The BET Awards pulled out all the stops to celebrate its 15th Anniversary Sunday night (June 28) at Los Angeles' Microsoft Theater. Between anticipated tributes to Janet Jackson and Smokey Robinson to a roof-raising tribute to 20 years of Diddy's Bad Boy — with a let's-squash-the-beef moment between two divas included for good measure — this year's show proved to be one of the more memorable in BET history.

In fact, the awards themselves seemed to take a back seat to all the performances jam-packed into the three-hour and 48-minute telecast. Only seven winners out of the 21 categories were announced, including best male R&B/pop artist (Chris Brown), best male hip-hop artist (Kendrick Lamar) and best female hip-hop artist (Nicki Minaj, who brought her mother onstage). And the audience didn't seem to mind one bit.

All told, the evening's big winners were Beyonce and Chris Brown, who took home three awards apiece. Tied with two awards were the Academy Award-winning film Selma and Fox's Empire. BET Awards: Rihanna Shares Trailer for 'Bitch Better Have My Money', Takes On Floyd Mayweather Speaking of Lamar, the rapper opened the proceedings with a bang — literally — and to deliver a pointed take on his "Alright." He was accompanied onstage by a tattered, waving replica of a U.S. flag and two police cruisers. His performance was the first of the evening's several standing ovations. You can check out the performance Here.
Alicia Keys & Pharrell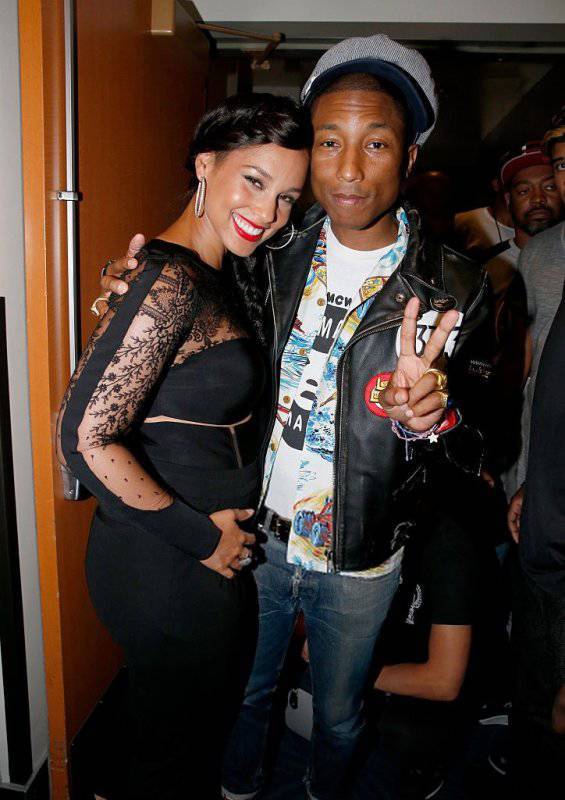 Hosts Anthony Anderson and Tracee Ellis Ross turned in some fun moments throughout the show. Like the opening sequence with Ross in a harness flying over the stage a la P!nk, dueting with a tights-clad Anderson on the song "Conqueror." Or when Anderson, wearing a brown pompadour on top of his head, accepted the best new artist award on behalf of British singer Sam Smith. "Sam Smith couldn't be here tonight because he's white," joked Anderson.

But it was all about the music. An energetic turn by Janelle Monae ("Yoga") and her Wondaland colleague Jidenna ("A Classic Man") pumped up the crowd, as did Chris Brown, making the first of several stage appearances with his new song "Liquor." Joined by Tyga, the pair shifted into their hit single "Ayo" before Brown teamed with Omarion on the latter's "Post to Be." Claiming an award later in the evening, Weeknd first partnered with Alicia Keys for a stirring rendition of his hit single "Earned It," another of the evening's high points.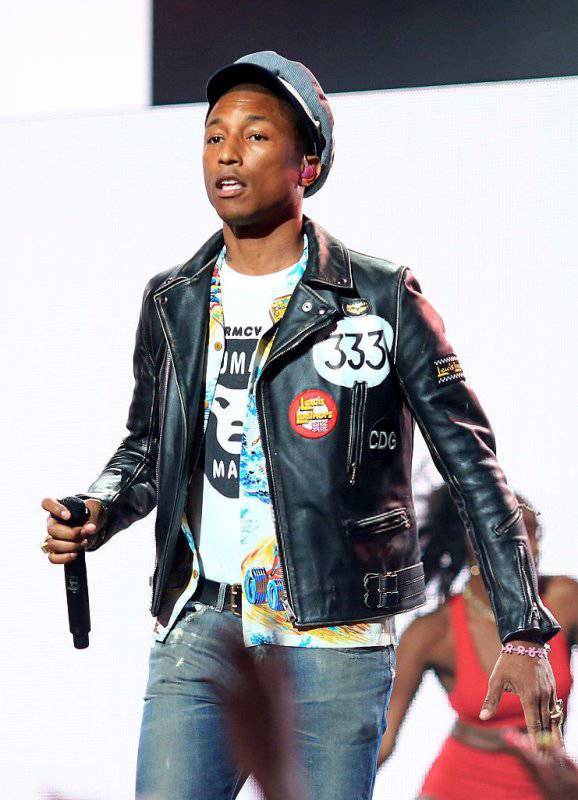 Hands down, one of the best moments of the entire show was the Sean "Puffy" Combs-led tribute to 20 years of Bad Boy Records. From the opening strains of Notorious B.I.G.'s "Hypnotize," the entire Microsoft Theater audience jumped to its feet, dancing, screaming and singing along to a medley that shifted from Mase doing "Feel So Good," to 112 crooning through "Peaches & Cream," Faith Evans in fine form on "Love Like This" and Lil Kim getting down on "It's All About the Benjamins." Even the umbrella-toting Fonzworth Bentley was on hand, along with French Montana and Jadakiss. Adding to the star power was Pharrell Williams, who teamed with Diddy on the latter's new song available this week, "Finna Get Loose." You can check it out Here.
Diddy also set the stage for Smokey Robinson's lifetime achievement award presentation, noting, "Without Motown there would be no Bad Boy." Performing tunes from the legendary singer/songwriter's six-decade career were Robin Thicke ("Ooo Baby Baby"), Ne-Yo ("Tears of a Clown") and emerging star Tori Kelly, who won the crowd over with an enthralling take on "Who's Loving You." You can check it here.
Before leading a sing-along of his own with "Tracks of My Tears," "Cruisin'," and "My Girl," Robinson thanked God, BET, family and fans before admonishing the next generation of music artists. To shout-outs of "preach, preach," Robinson talked about the pitfalls of fame. "It's a bittersweet wine, intoxicating," he explained. "There are millions of people standing in line to get a taste; those lucky enough to get a taste get self-absorbed. It's so ridiculous… You didn't start this and you're also not the end of the line. So don't be so full of yourselves."