Tyler, The Creator's 'Cherry Bomb' Docu Trailer Features Pharrell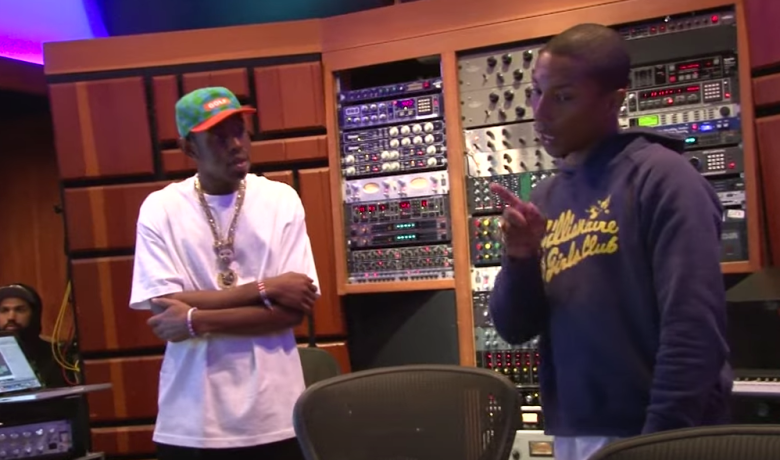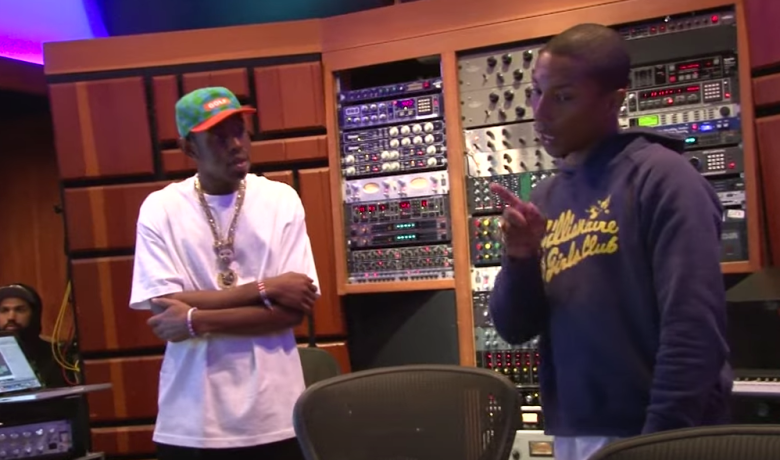 Tyler, The Creator shared the first glimpse of his upcoming project, "Cherry Bomb: The Documentary." The 45-minute film is an in-depth look at the making of his 2015 album "Cherry Bomb." The trailer includes a handful of cameos from artists and friends, including Kanye West, Pharrell Williams, Lil' Wayne, A$AP Rocky, ScHoolboy Q, among others. In the clip we see Tyler in the studio, conducting a string section, playing piano and recording verses.
The doc was directed, shot, produced, and cut by Mikey Alfred and Illegal Civ Cinema. For fans of the rapper, it will be great insight into his process of creating an album. The first 10 minutes of the documentary will be screened at the Illegal Civilization's tent at this weekend's Camp Flog Gnaw Carnival, taking place at Los Angeles' Exposition Park.
Aside from being a rapper, Tyler, The Creator has a long list of music videos he's directed including his own, "She," "Domo 23/Bimmer," "IFHY/Jamba," among others. He's also helmed videos for other artists like Earl Sweatshirt, Trash Talk and D.A. Wallach. "Cherry Bomb: The Documentary" will be released on DVD in January 2017. Check out the trailer below.