Pharrell Williams Hosts Dinner For Chanel In Los Angeles April 6 (2017)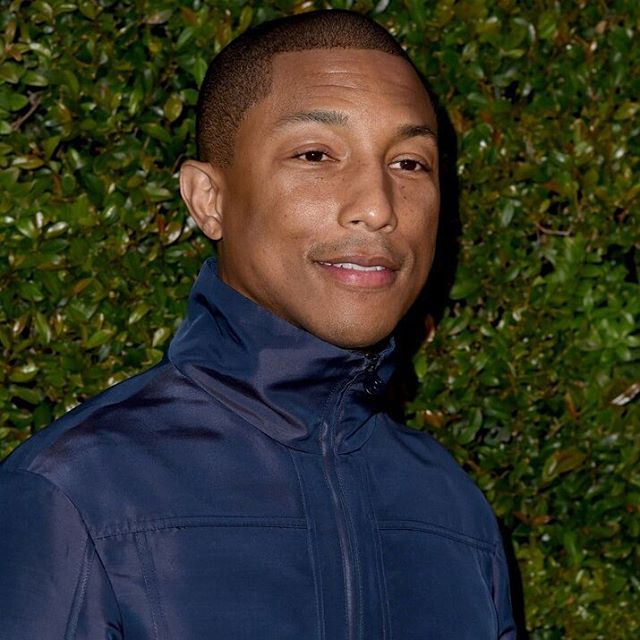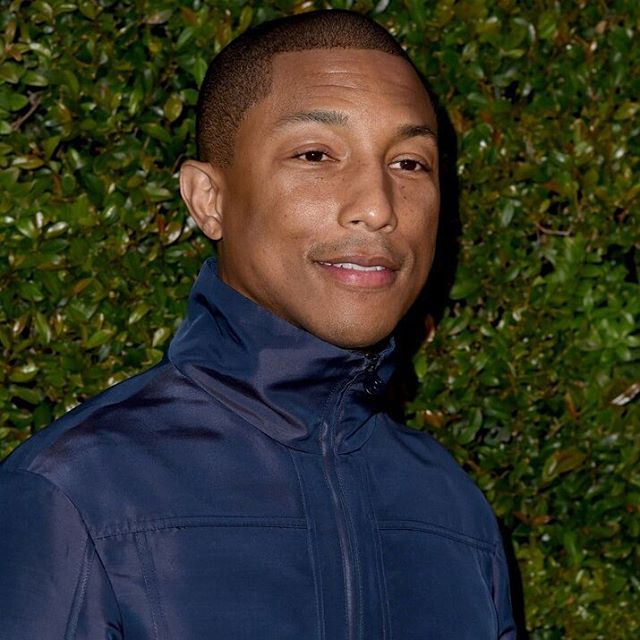 Even before being seated for dinner at Santa Monica's Giorgio Baldi on Thursday night, guests couldn't stop chatting about musician, producer, and influencer Pharrell Williams. The multihyphenate is the face of Chanel's Gabrielle bag and proved to be a favorite among attendees like Rachel Zoe, Kiernan Shipka, Kenya Kinski-Jones, Sistine Stallone and Bella Heathcote. "Pharrell is one of the all-time coolest musicians and artists," Zoe mused. "I think Karl [Lagerfeld] is someone that really can spot people that are unique and have a different point of view and don't always do what's expected."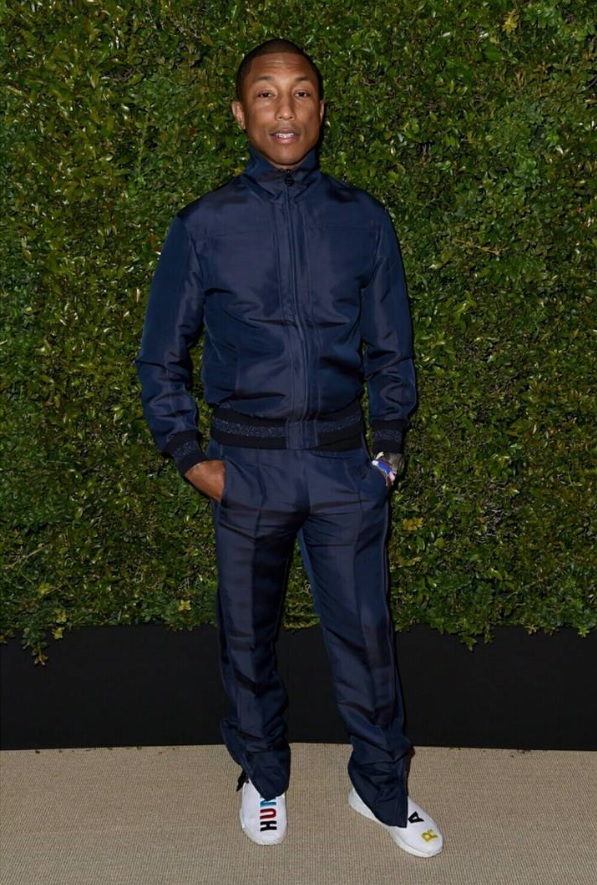 Shipka echoed the sentiment, saying, "I love him for this and when he wore the shorts to the Oscars I was like, 'I'm done, you're the best.'" Williams, who played host for the night with Caroline De Maigret, displayed his usual youthful style by pairing a sleek Chanel tracksuit with a colorful pair of Human Race sneakers from Adidas. For Jones, inspiration comes from her father, musician and record producer Quincy Jones. "My dad used to really have fun," she said. "The other day, I was looking at his pictures with my sisters and he loved color.
Pharrell & Caroline De Maigret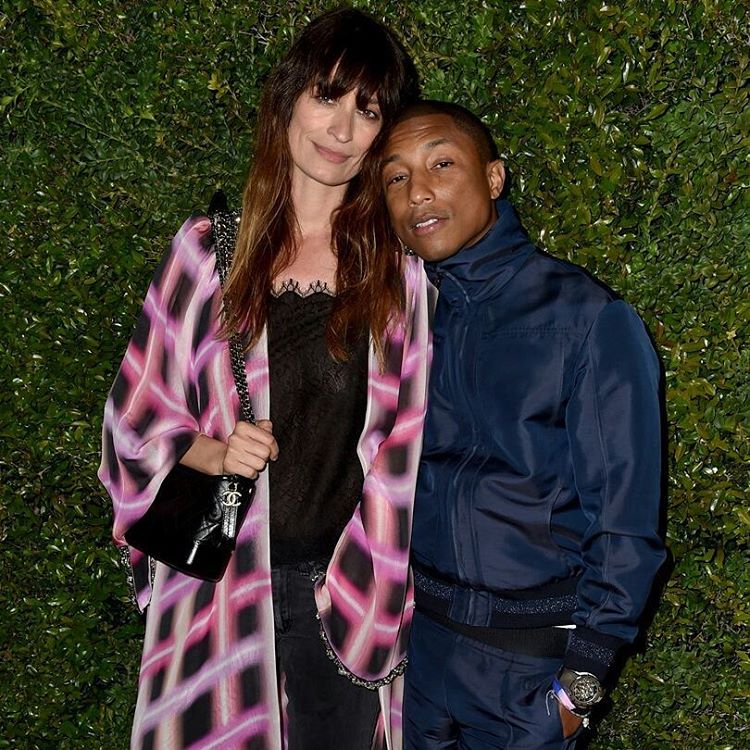 He loved pink or bright colors and he still does today. He loves to have fun and not take fashion too seriously. It's the same with me. I always say my favorite thing with style is to mix feminine pieces with masculine. I just like the balance of both." However, things weren't so simple for fellow model Stallone, who laughed, "You know, I don't necessarily take fashion advice from him," referring to her dad, actor Sylvester Stallone.
Pharrell & Katy Perry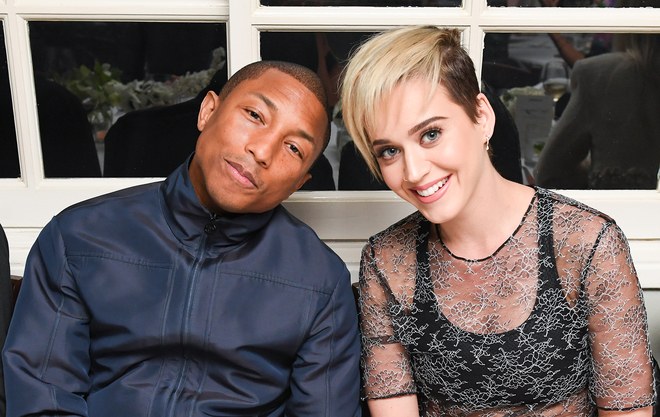 "He's had a couple of weird trends, but he has taught me to be an individual when it comes to style. He's so confident in himself. It's nice to have a role model like him to look up to." Later on, Katy Perry joined Williams and his wife, Helen Lasichanh, on the patio for conversation as other small groups of tweed-clad guests like Lily Collins and Pom Klementieff bypassed meatball hors d'oeuvres in favor of waiting patiently to dine on a full Italian spread.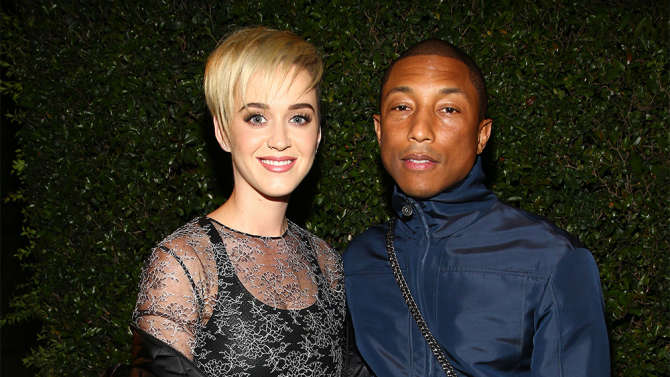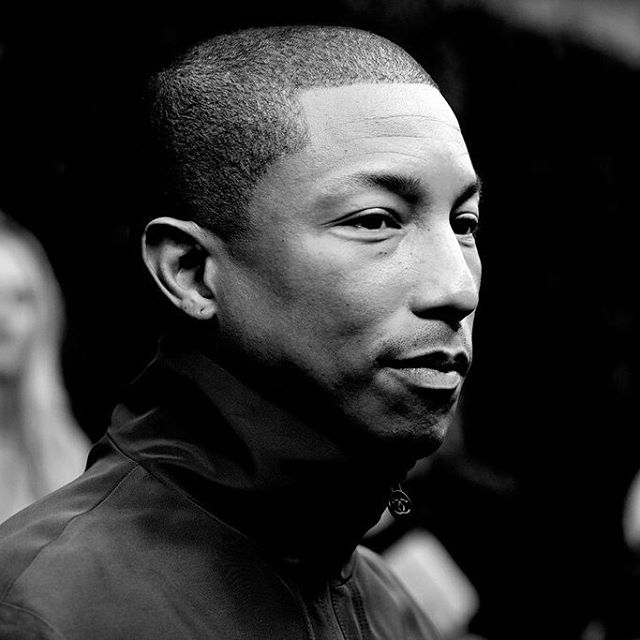 *pmcvariety.files.wordpress.com
*n-e-r-d.skyrock.com
*variety.com