D.A. Wallach x TheFader.com Interview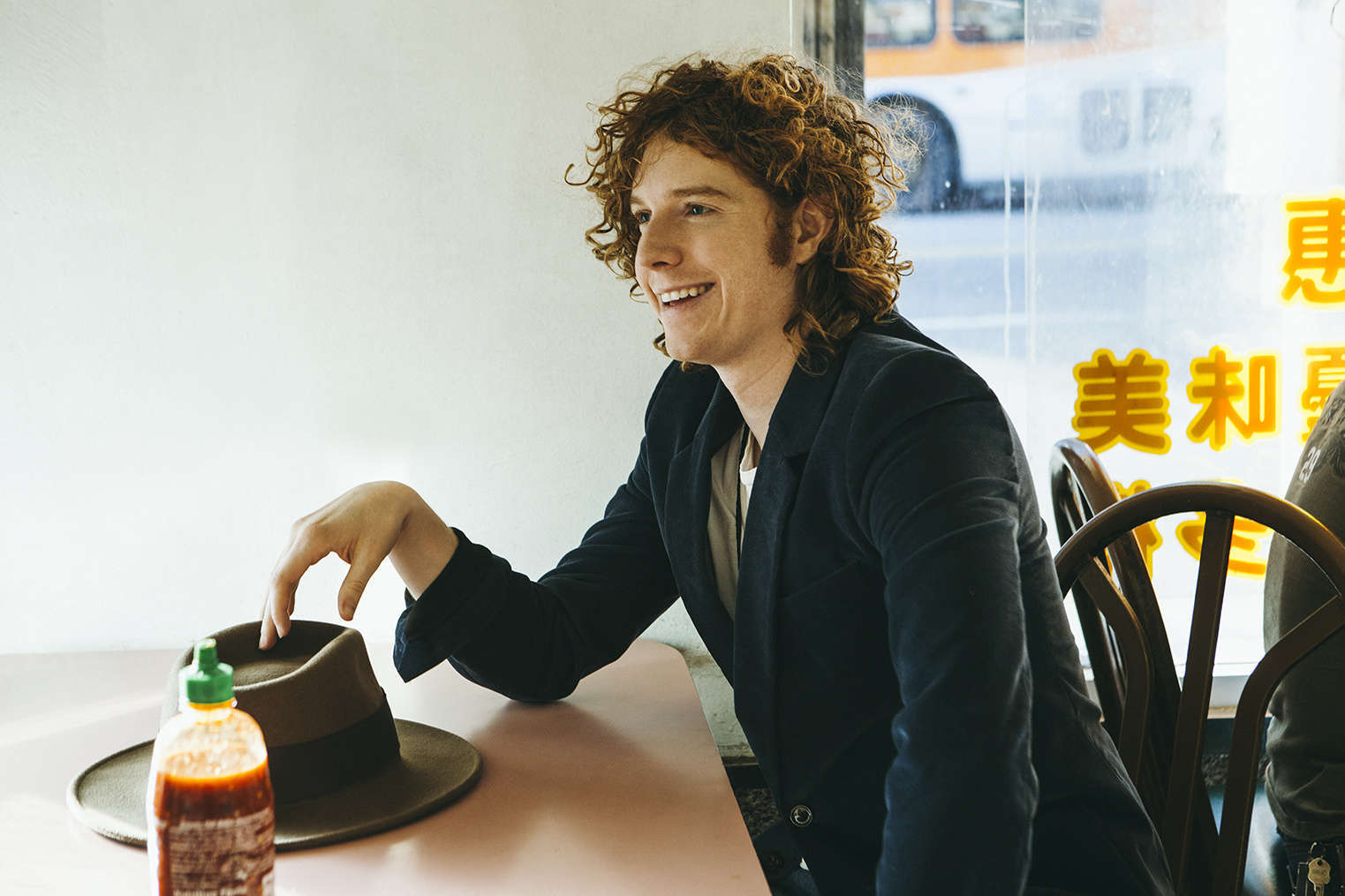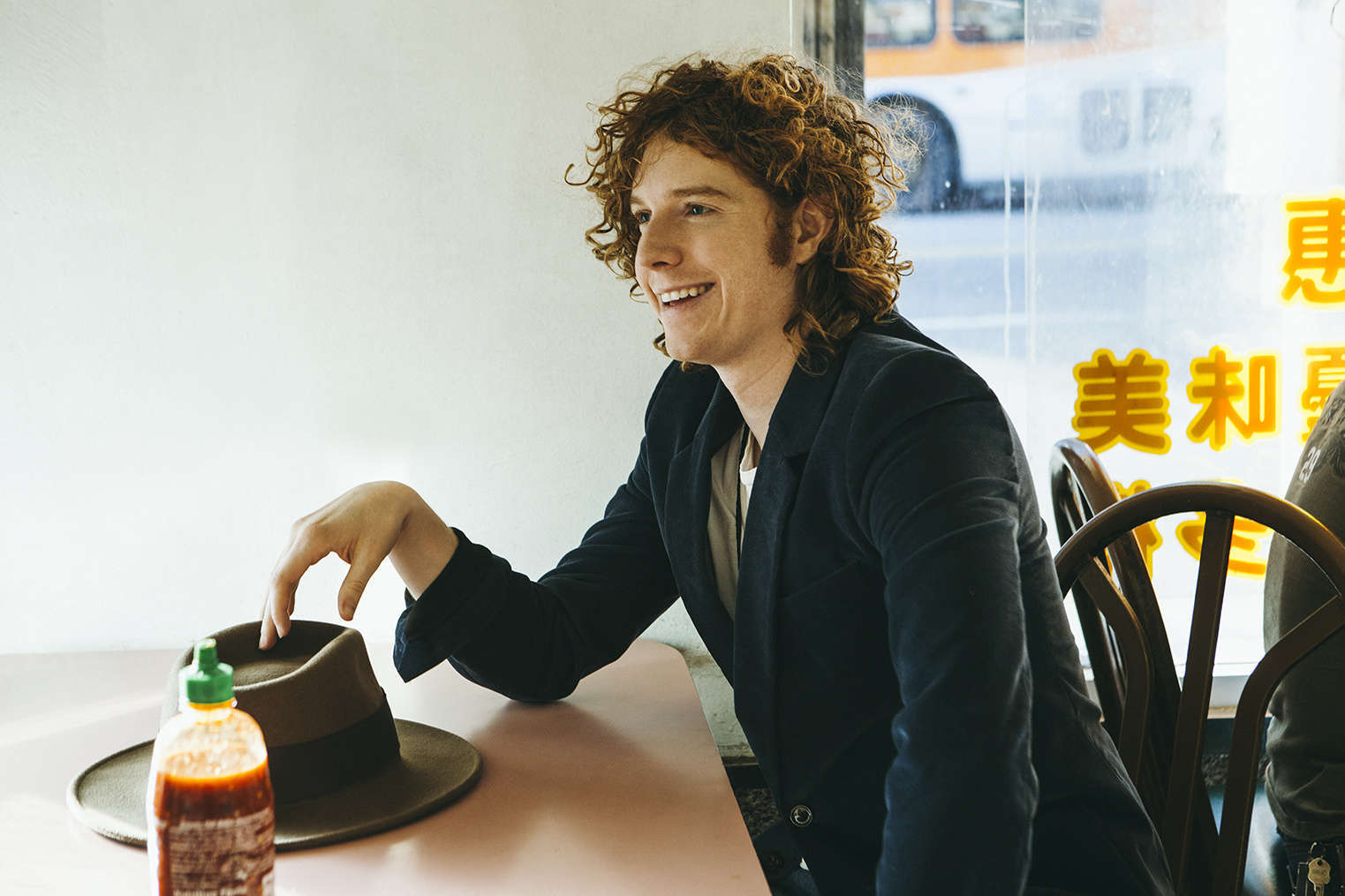 What ever happened to Chester French?
The "She Loves Everybody" band was Pharrell's pet project. Here's what they're up to now. Ten years ago, Kanye West had his heart set on signing two Harvard seniors to his Def Jam-distributed G.O.O.D Music imprint. Unfortunately for Mr. West, Jermaine Dupri had the same idea for his record label So So Def. Sadly for both of them, Pharrell Williams stepped in with an offer that gave the two students the one thing they couldn't pass up: total artistic freedom. D.A. Wallach and Max Drummey, best known together as Chester French, were signed to Star Trak Records, a boutique imprint run by The Neptunes and distributed by Interscope Records.
Wallach and Drummey first met during their freshman year of college in Harvard's dining hall. Wallach, an African American studies major from Milwaukee, and Drummey, an anthropology major from Boston soon built a bond over their shared love for music, and the pair began recording tracks in their dorm's basement studio. Not long after that, Wallach and Drummey formed the band Chester French, named after Daniel Chester French, the sculptor responsible for the Lincoln Memorial. By their sophomore year, the pair had cut a demo that began to circulate on campus, creating some major buzz. They were signed to Star Trak by their senior year and their ascent into superstardom was imminent.

Their unique sound (which Pharrell once described as "Beatles-esque with hints of motown") garnered so much attention that in April of 2009 they ended up teaming up with DJ Clinton Sparks to record and release the mixtape Jacques Jams, Vol 1: Endurance which featured collaborations with Solange, Pusha-T, Janelle Monae, Diddy, Pharrell, Jermaine Dupri and more. Later that month, the band released their debut album, Love The Future. Over the next couple of years they went on tour with with N*E*R*D, Common, Weezer, and Lady Gaga, and became the first ever band to have it's own page on Facebook.
In 2012 Chester French released their third album, Music 4 Tngrs. Although the promotional cycle was led by the controversial single and video "Black Girls featuring Travis Barker", the album lacked the same marketing efforts that the duo's two previous projects had received. Shortly after, Chester French seemed to go radio silent.
Though the band had seemingly stopped making music together, Wallach was quietly venturing into the tech world. In 2011, while recording his last album with Chester French, he joined Spotify before the company had even launched in the US, after being tapped by Spotify CEO Daniel Ek to create and lead the Artist Services team. He was named as the company's first Artist-In-Residence where he created and drove strategies that provided artists with the best ways to connect to their fans. He remained at Spotify until 2015, although he continues to invest and advise for the company.
Wallach launched an investment partnership with billionaire Ron Burkle called Inevitable Ventures, which supports radical entrepreneurs in fields that include health care, the life sciences, and financial technologies. He also began investing in and advising for a large number of companies including PicnicHealth, WiserCare, Synthego, Doctor On Demand, and many more. He also released a video for his solo single "Glowing" in 2013, which was directed by Tyler, The Creator, and a solo project Time Machine in 2015. He made his feature film debut in La La Land in 2016.
Drummey, on the other hand, chose to steer clear of the spotlight and continue making music on his own terms. The multi-instrumentalist has been spending his time creating music for other artists (including Lauryn Hill). He too put out a solo project, 10 Perfect Songs, in early 2016, which has a more laid-back, abstract and dreamy feel than his production for Chester French.
Recently, I hopped on the phone with D.A. Wallach to talk about what really happened to Chester French, what his relationship with Pharrell is currently like, and what Wallach is currently doing to reshape human society with technology.
What really happened to Chester French? Why did you guys stop making music in what seemed to be the height of your career?
There was no hard stop to it ever. We basically had a falling out with the record label, Interscope, and that was near the tail end of making our third full length record. We were in the midst of making the album Music 4 Tngrs, which we ultimately put out ourselves, and we didn't see eye to eye with the label about the creative direction of that record. We parted ways with them in 2011 and then we finished making the record ourselves and then we put it out ourselves and basically didn't market it much because we didn't have an infrastructure with which to do so. At that time, I had also kind of concluded that I didn't like touring very much, so I was already starting to dabble in business outside of the band and investing and it was kind of around then that I found Spotify. I felt that it was such an appealing opportunity that it sort of justified my spending more time on it then making more Chester French music or on making music in general. For three years to five years I was kind of spending 50% of my time on Spotify and other investing work. I was sort of trying to be an investor and then the other half of my time I was still devoting to either writing songs for other people and writing my own album, which I put out about two years ago.
What's your current relationship like with Max Drummey?
Oh yeah, Max and I are like family. Max, at that time, in parallel was in fairly hot demand from folks we had become friends with. They wanted to tour with him as a guitar player and keyboardist and then he also ended up getting a bunch of production opportunities. I haven't talked to Max in maybe 3 or 4 weeks but on and off he's been working with Lauryn Hill for several years at this point. There was no sort of hard break, [we] just sort of slowly evolved.
There was a bidding war between Pharrell and Kanye West over Chester French. What was Kanye's initial reaction to you choosing to go with Pharrell and Chad Hugo's Star Trak Entertainment label over him?
He wasn't happy about it but in spite of that he and I have had a pretty good relationship ever since. Last time I saw him was maybe two years ago but we both live in L.A. and I run into him periodically at [events] and he's always nice.
What was your first meeting like with Pharrell?
The first time we met Pharrell was in New York in the lobby of the Four Seasons hotel and it was surreal. I'm such a fan and always have been. Our meeting was just a sit down. We were in the lobby of this hotel and Pharrell had Star Trak at the time and so the premise of the meeting was pretty clear: he wanted to meet us to see if we were worthy of a record deal or something [laughs]. It was a really cool meeting.
One thing that stands out pretty strongly is that Pharrell has an incredible memory, and what he had ultimately got from us at the time was a CD, a burned CD, with about 15-18 songs on it. It was like a substantial number of songs and when we sat down with him he was like "Oh Track 3, Track 7 and Track 14 were my favorites and on Track 14 at the second half of the bridge was amazing". He had these savant like details that he could pull out from only having listened to this [CD] like once or twice and it was sort of just like, Wow this guy is genius.
Since Chester French, you've invested and advised for multiple companies including Spotify, what inspired your transition from music into the tech world?
I kind of have three parallel interests in life that I've had for a long time. One is in art and beauty, and certainly Chester French or my other music has been an attempt to pursue that and kind of make cool stuff. I like making things. The second path is reading and learning about how things work and how the world works and that's what drew me into academia initially and keeps me motivated to read and learn all the time. The third thing is impact and trying to push the world in a direction that I'd like it to go in. I felt that music sort of limited my ability to view that third interest, that on the one hand we built a great audience, and I'm really proud of the work we did, but we had a hard time as a band becoming the sort of mega cultural force that I would have liked us to become.
I suppose most musicians want to be superstars or whatever for a variety of reasons but, in my case at least, I always looked up to John Lennon and Bob Marley and Curtis Mayfield and artists that were really powerful in culture and played a meaningful role in how people thought and felt at any given moment. That was kind of always my dream for Chester French, or for my music, it was not only for the music itself to be worthwhile and interesting and high quality and beautiful but I also wanted the role of the music to be important in society and so it felt, at a certain point, that it was very difficult to achieve that through music and at the same time I got really excited about what certain technologies were doing to reshape human society. So that kind of drew me into the business world. At this point, I spend most of my time investing and most of my investments are related to pretty significant scientific breakthroughs. So now I sort of think of myself as almost a record producer for scientists; you know what Pharrell did for me, I hope to be able to do for brilliant scientists who have ideas that deserve to get out there into the world. For me that is proving to be a really fitting career.
What can you say to fans who are still holding a torch for Chester French?
I hope they'll continue to follow whatever music or other projects that Max and I do! You know, Max is just an extraordinary brilliant musician and I think if I can say anything about the way that the band was received, in particular by radio or by the press or anything. I always kind of felt like we didn't get enough credit for — Max in particular — for his insane musicality and I always felt really honored to work with Max because his brain is really out there in terms of musical talents and so I know he'll continue making music and I hope people listen to it and support it. I don't know what I'm going to do but I'll probably continue to put things out in the future. The creative essence of Chester French will live on.
When you make the music and you put it on there in the world, I always say my hope is that over time the music grows in profile and I'm really proud of the music we made and I hope that it has a life beyond the few years when we were putting it out and doing that as a full time job. I'm really grateful for anyone or anything that calls attention to it.