Pharrell's G-Star Raw Event ELWOOD X25 at NYFW (September 13) (2017)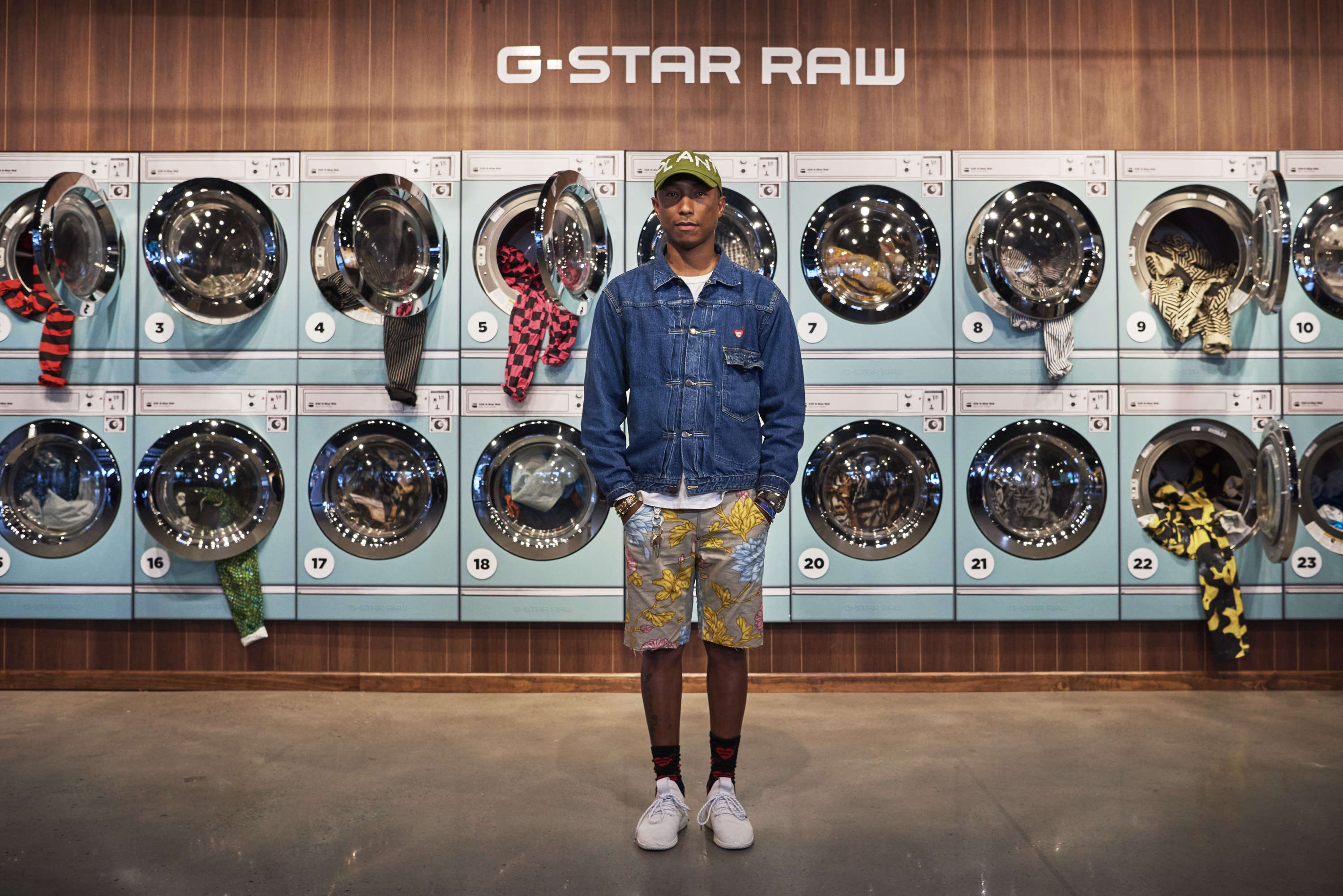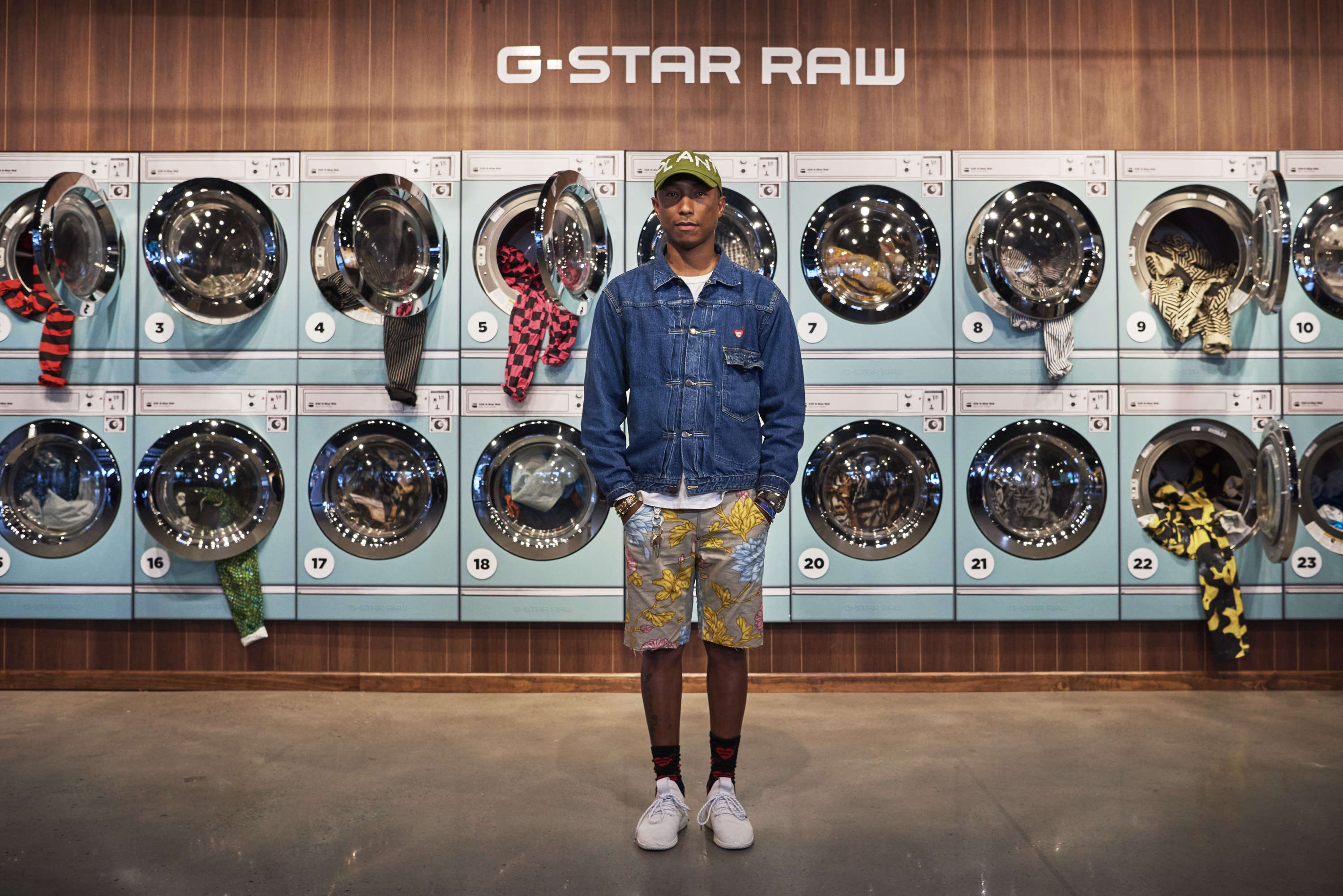 Pharrell Williams, G-Star RAW's co-owner – welcomed friends of the brand Jaden Smith, Desiigner, D.R.A.M. and Joey Bada$$ to toast the latest launch of the G-Star Elwood X25 at a bespoke vintage Laundromat space. "The G-Star Mat is a space that embodies what the G-Star Elwood X25 stands for – creativity and self-expression. The new prints stand out and make a statement about who you are and what you want to say about yourself to the world." Pharrell Williams said.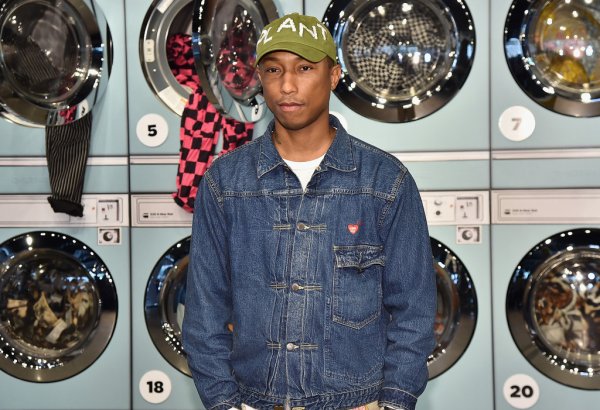 Drawing on inspiration from across the globe, Pharrell has reimagined the classic G-Star Elwood in 25 bright and beautiful prints that meld motifs from the natural world – from poison dart frogs and butterfly fish to leopards and whale sharks – with beautiful renderings from diverse cultures: including ornate Indian paisley prints and Japanese kimono embroidery.
Pharrew With Desiigner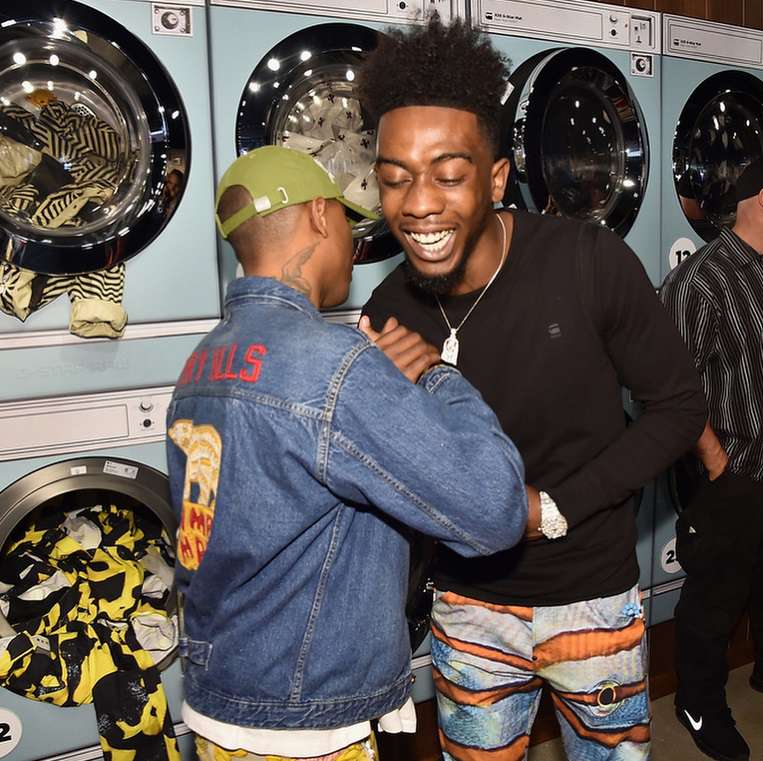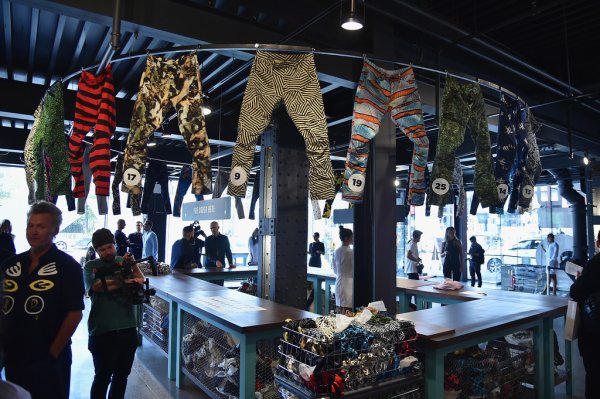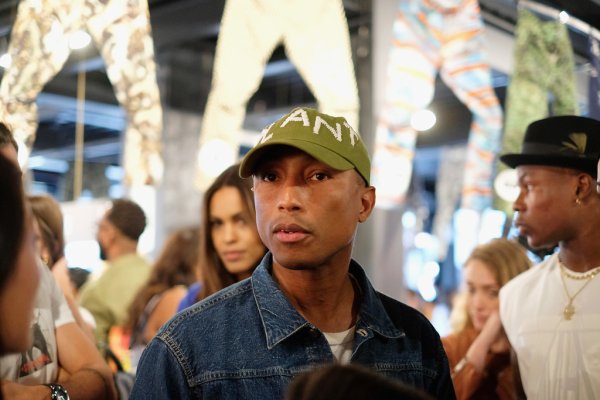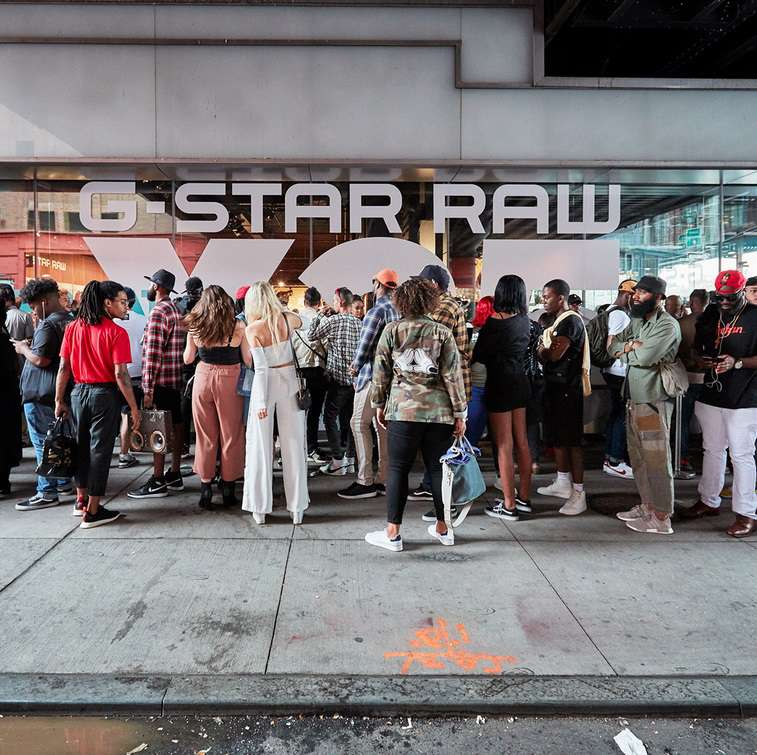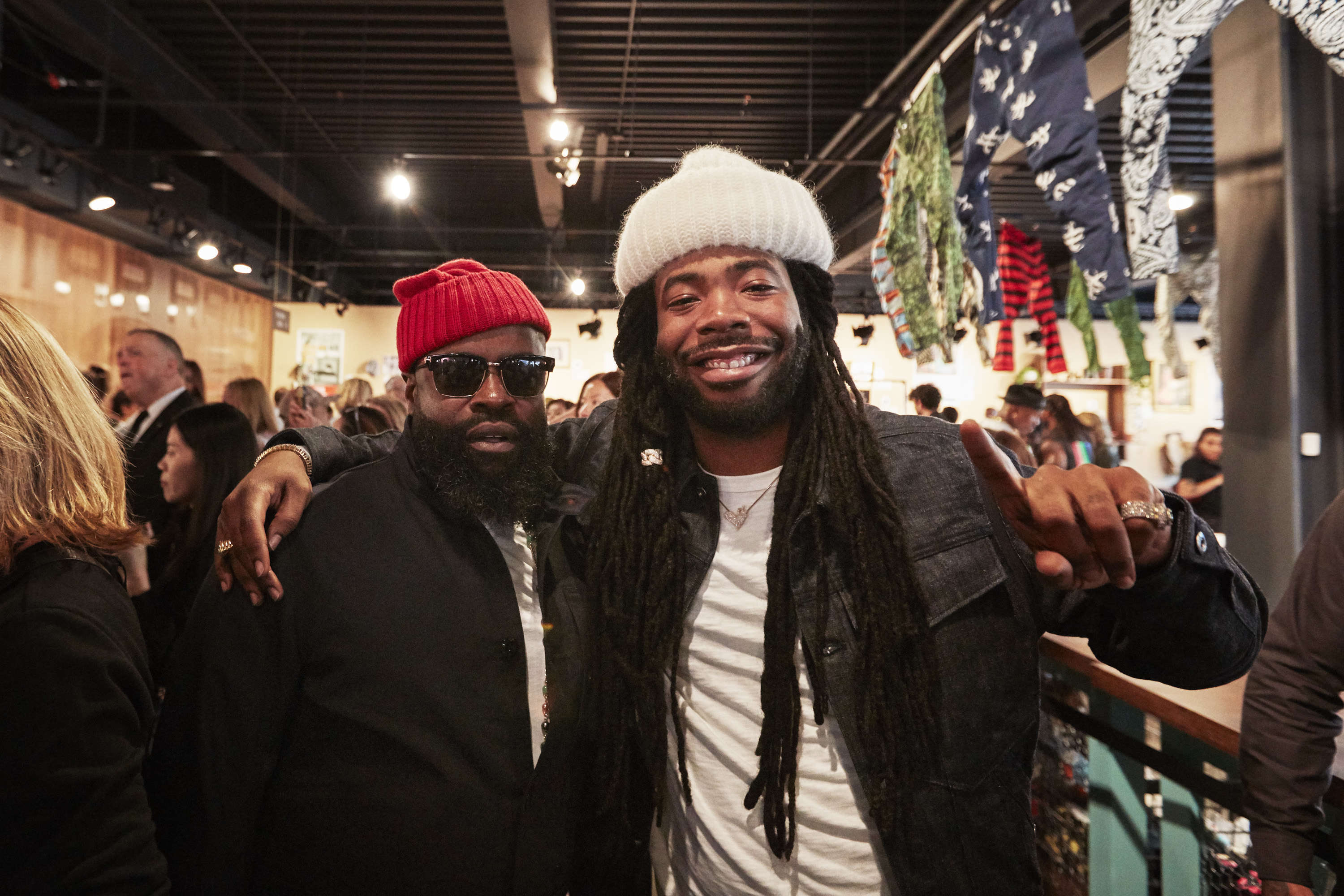 Pharrell With India Graham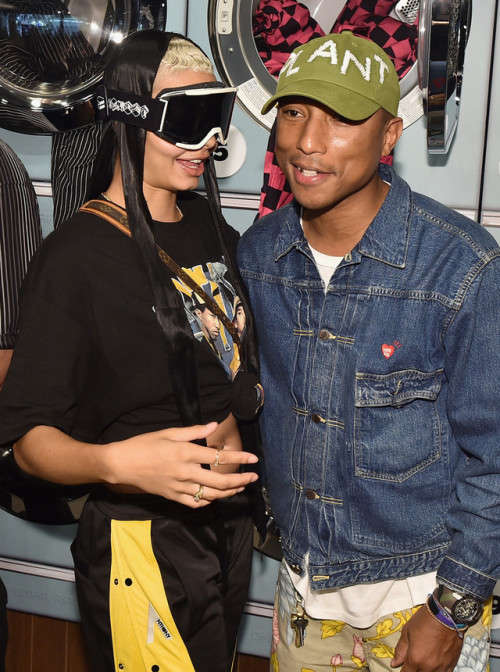 Pharrell With Chloe Lukasiak