Pharrell's Powerful Speech On Social Justice At VH1's "Hip Hop Honors"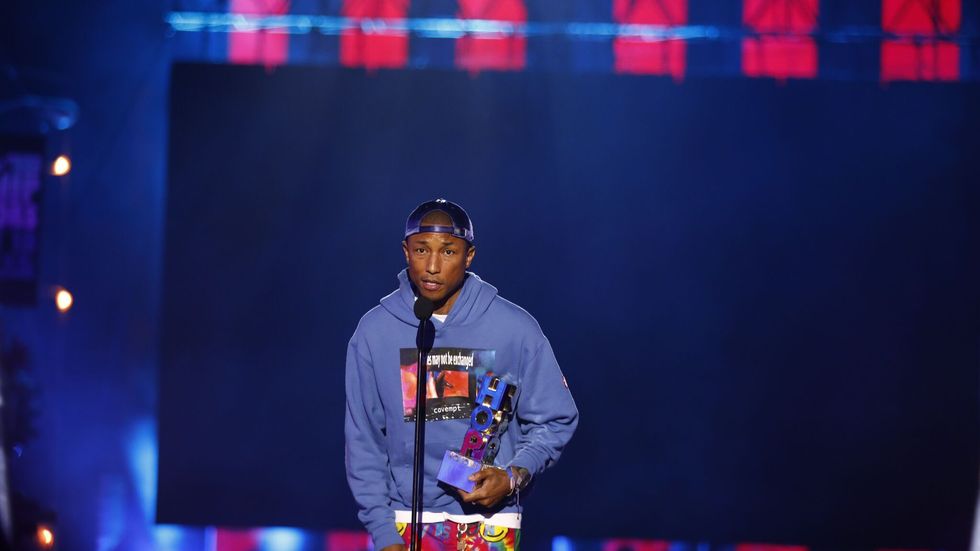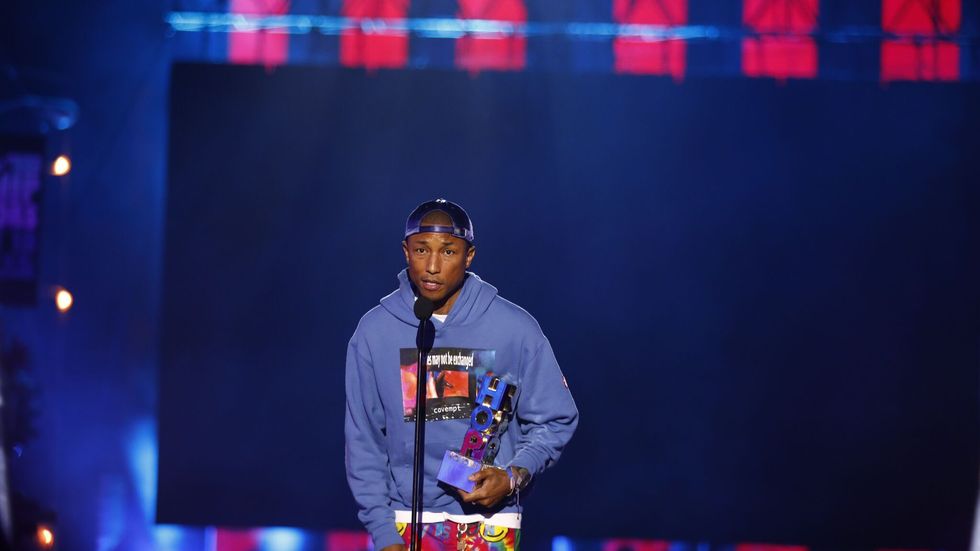 Pharrell is taking a stand. While introducing Hype Williams during VH1's "Hip Hop Honors" special, the N*E*R*D frontman went off script and opened up about current events with a call to action for all those watching along. "For everybody at home watching this and acting like y'all don't see what's going on out there, you gotta open your eyes," he declared. "Open your eyes. You keep saying you don't see what's going on on television, what's happening to us, open your eyes. And if you look like how I look, then you know how we got here but we're here and we're not leaving. So, what are we gonna do?"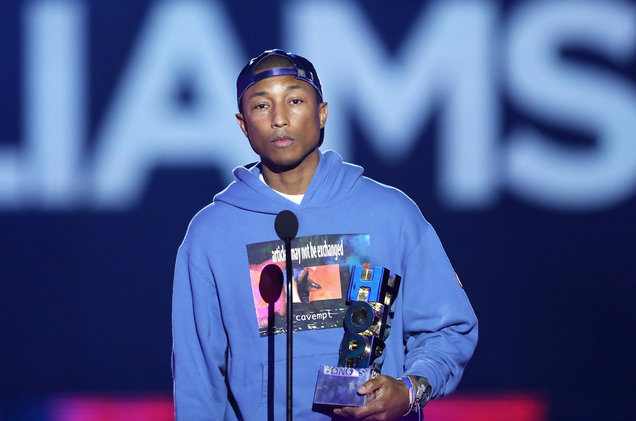 But Skateboard P's message was inclusive, as it was also aimed at others in this nation at a time when stories of racism and injustice have dominated the headlines. "For everybody else in this country, the human condition is important," he added. "Don't think just because they're coming at the African-Americans and they're coming at the Jewish communities, they're coming at the Hispanics, that it can't be you too just cause you look like them — they're using you, okay?
Pharrell With Kelly Rowland & Monica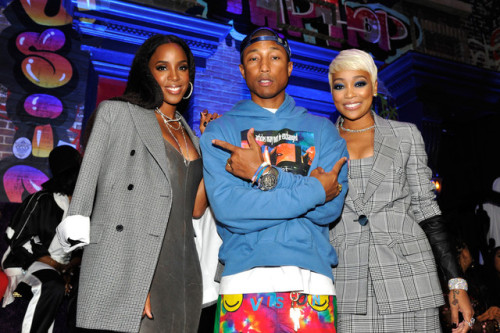 You should understand that they could change their minds and it might not be about black, white, big, skinny, or small, it might be about facial features, it might be about hair color. Don't act like they ain't do that before, okay? I know it kind of sounds like [I'm] hijacking the moment and on my Jon Snow shit and I might be 'cause they keep talking about a wall but the enemy is this divisive mentality. It's on this side of the wall, guys and girls. It's already here, okay?"
Touching on the recent deadly white nationalist rally in Charlottesville, Pharrell continued his poignant message. "The white nationalists, they're walking towards your future. What you gon' do?" he asked. "Again, I apologize. I know this is my brother's moment but I'm just gonna say it because this is, this is where we are right now and me, I'm just a tiny, tiny, tiny, little musician like, little, small, tiny musician but I'm African-American. African means that's what's in me, American means that's where I am right now so if this is where I am and this is America, it's with liberty and justice for all. Thank you."
After making his statement, Pharrell proceeded to honor music video director Hype Williams, who was celebrated for helming some of hip-hop's most influential videos from Puff Daddy, Mary J. Blige, OutKast, Tupac Shakur, Nas, LL Cool J, and Missy Elliott.