Pharrell Williams x G-Star Raw Suit Collection (2017)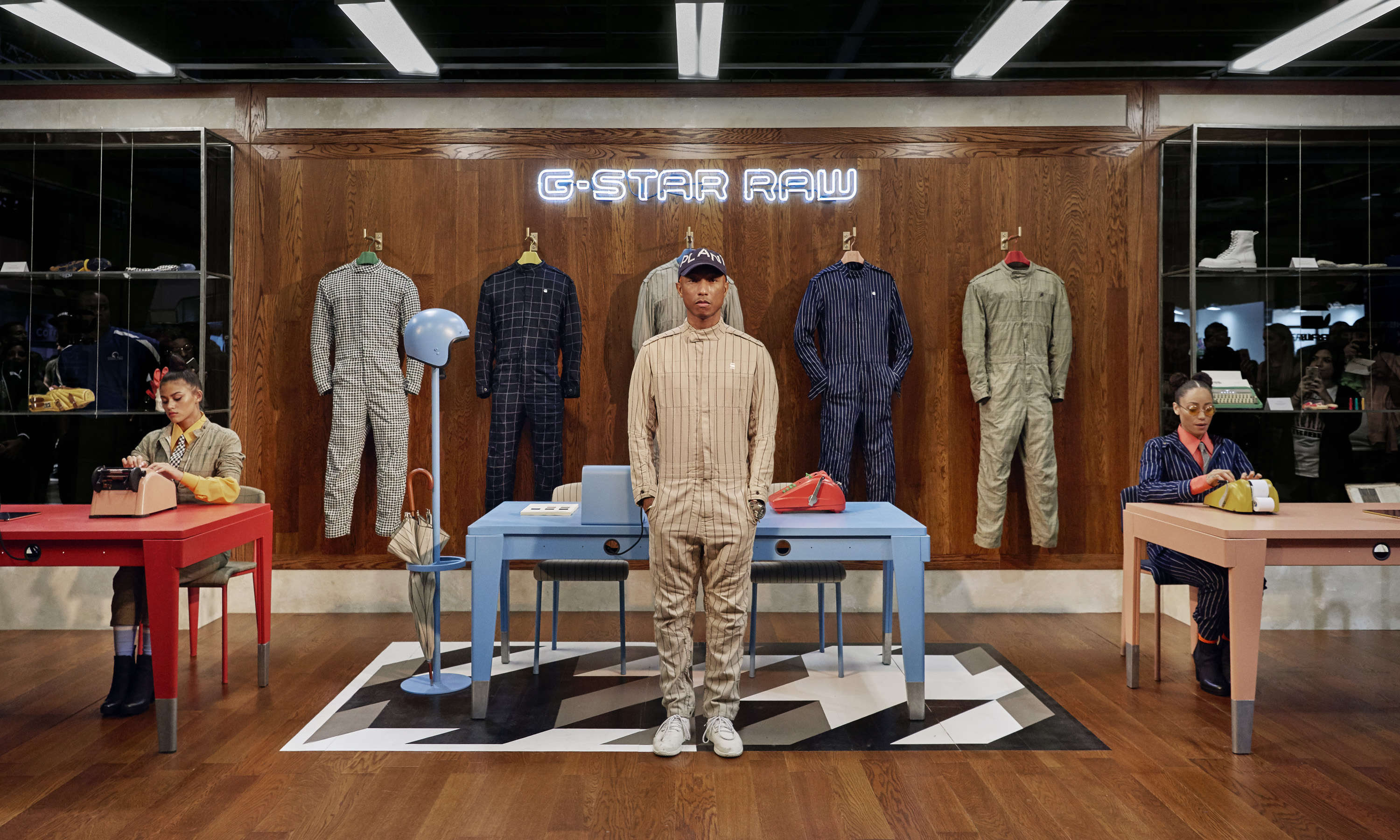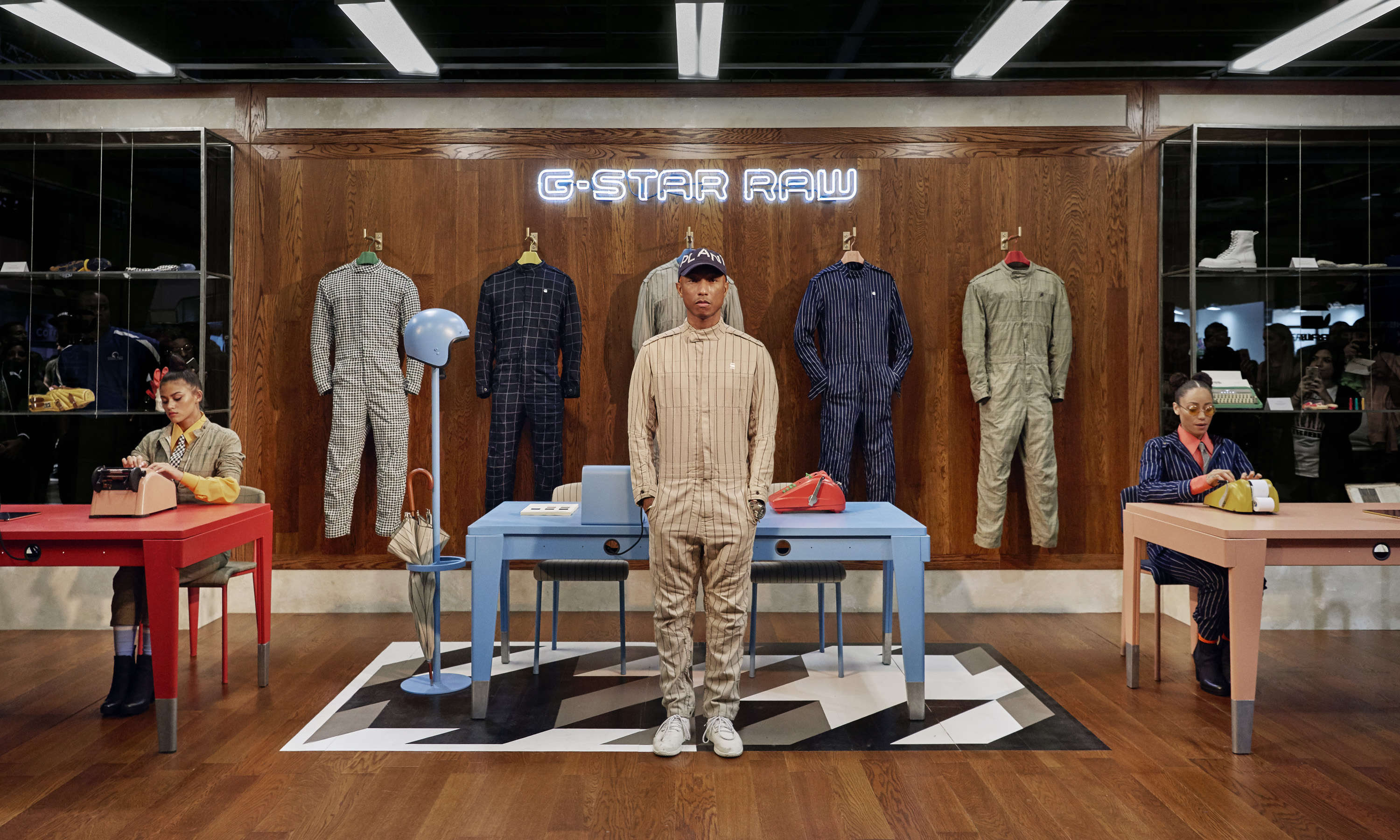 Pharrell Williams, Head of Imagination at G-Star, has just launched G-STAR RAW SUIT COLLECTION at ComplexCon – a capsule collection of utilitarian coverall suits offering a creative and egalitarian solution to the monotony of strict office codes. By taking patterns of Savile Row tailoring and applying it to a coverall suit, Pharrell and his team are breaking the codes of office wear, challenging accepted norms, and creating a uniform of the free.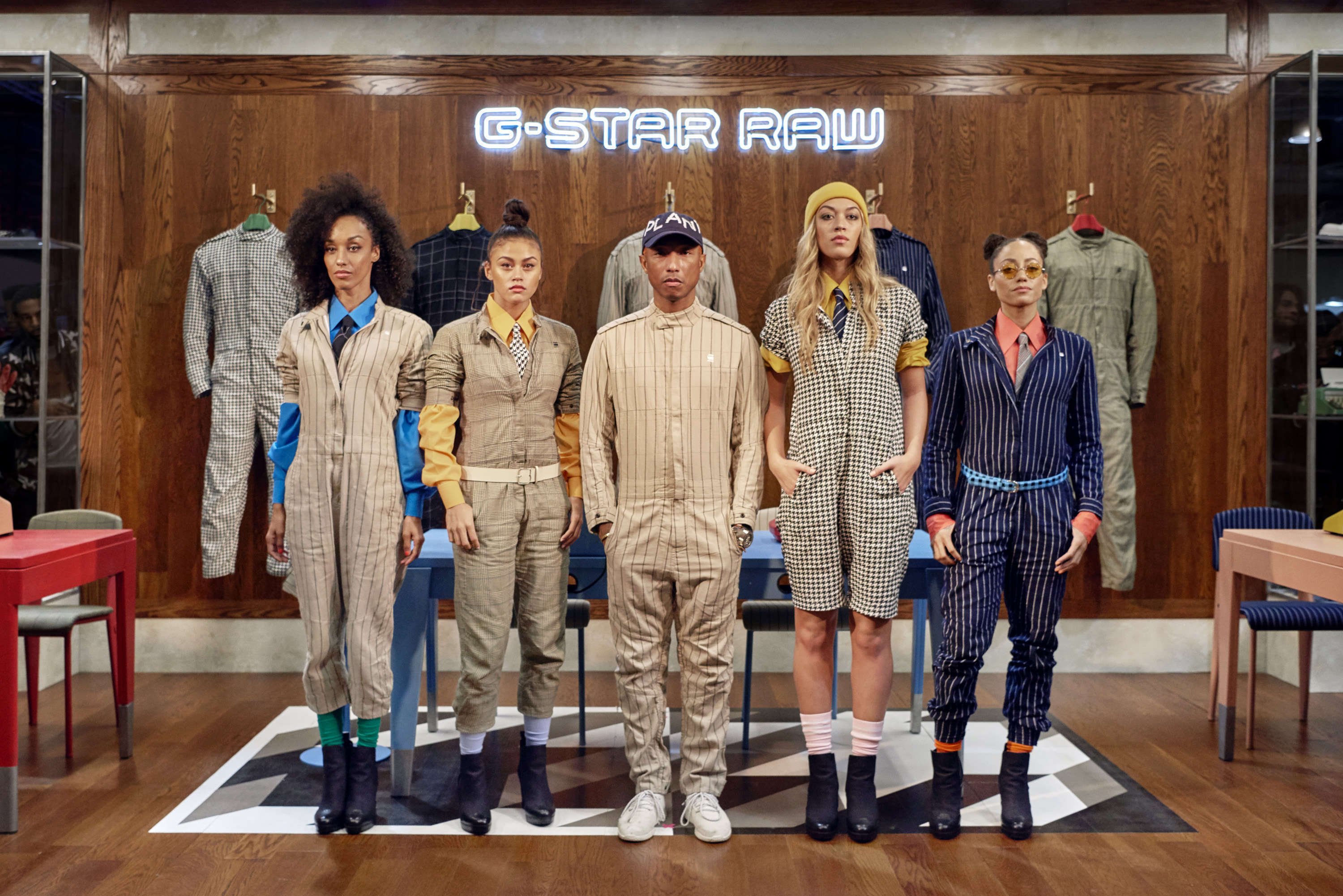 Melding the two seemingly disparate uniforms of industry, the G-Star RAW Suit becomes a symbol of equality and empowerment to all who wear it. "Like everything we do at G-Star RAW, this collection is rooted in our dedication to finding fresh and unique takes on the every day. I love the unexpected combination of mixing traditional workwear styles with tailoring prints, but more than that I love what it represents: a democracy of fashion," Pharrell Williams said.

A custom-designed booth, the G-Star RAW Office, featured visual references for the two ideas of workwear that inspired the Suit. The space depicted a stylized office environment with rows of desks and strip lights providing a seemingly conventional backdrop juxtaposed with the disruption of style codes happening within. The event was attended by a raft of young creatives including his friend and artist J Balvin. The G-Star RAW Suit collection will be available in stores and online from April 2018.