Ariana Grande Reveals Pharrell Produced Half Of Her New Album, 'The Light Is Coming' Live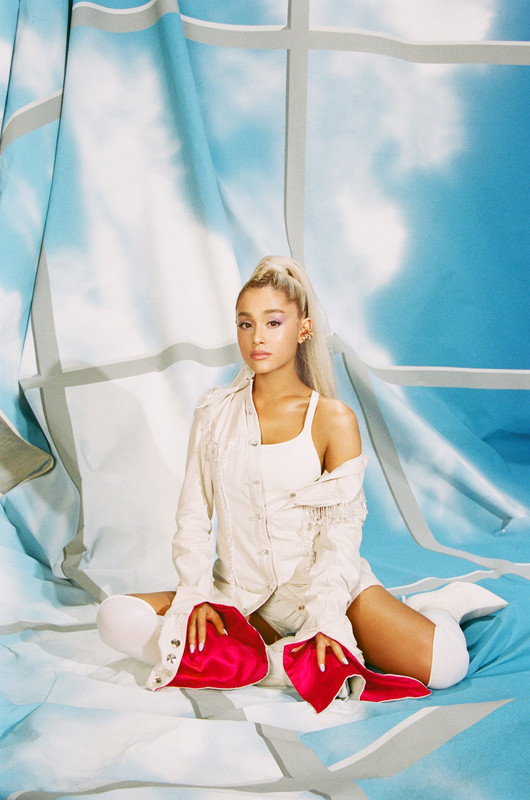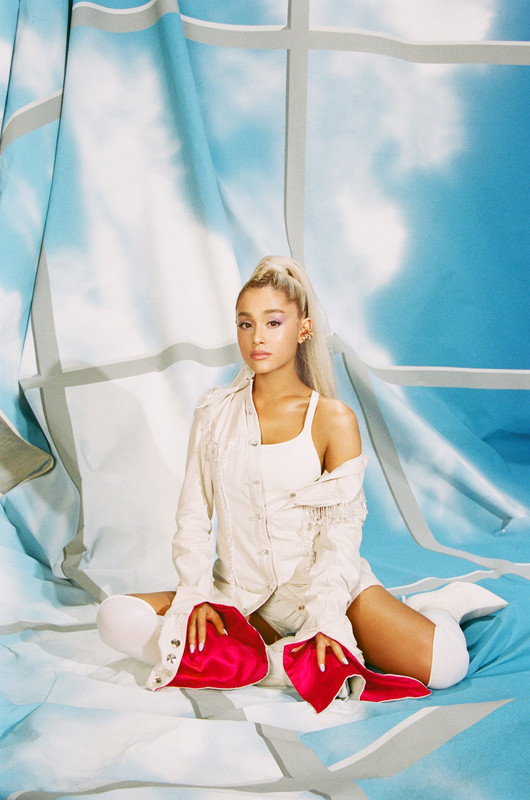 Ariana Grande sat down with The Fader to talk about her new album 'Sweetener' and working with Pharrell, she also performed her next single at 'Wango Tango' 'The Light Is Coming' produced by Pharrell Williams featuring Nicki Minaj check it out below.
"Way before any of this, Ariana knew it was time to elevate herself. In 2016, she met with Pharrell and told him: "Take me somewhere completely new — let's just go." The pair made "a million" songs together, and she says she enjoyed the freedom to create without a label's imposed due date. Most importantly, though, as Ariana recalls, he sat her down, pointed at her heart, and told her it was time she show her fans what's really going on in there. Over email, he explained his producer role with her as "part listener, part therapist, part stenographer.
Ariana was sick of straightforward song structures and wanted lots of plot twists, which is one of Pharrell's particular strengths. Take, for example, "The Light Is Coming," a twitchy new wave track — a far cry from the easily digestible songs of her past. That kind of creative experimentation might make a major label skittish, but as Pharrell told me, the events in Manchester gave a hard reset to the project's expectations. Half of the tracks that make up the album's final tracklist are produced by him. "In all honesty, I feel like [after Manchester] was when different people from the record company actually started to understand what we were trying to do," Pharrell said. "It's unfortunate that that situation is what gave it context, but they were able to really see it then. And that's the truth."
Ariana Grande – Sweetener (August) (2018)
Confirmed Tracks Produced By Pharrell:
 The Light Is Coming feat. Nicki Minaj (Single) (June 20)
 Blazed feat. Pharrell
 Borderline feat. Missy Elliott

"The Light Is Coming" was made with a guest feature in mind, and Ariana auditioned eight rappers for the spot — "I don't mean to sound like a terrible person, but I wasn't in love with any of it" — before turning to her friend Nicki Minaj. She texted Nicki the song and asked if she would be interested in the spot. In Ariana's words, Nicki was like, "Ho-lee-shit-I-love-this," and called her on up on a rainy morning at 5:00 a.m. to come hear the verse. "I went in my slippers and pajamas to the studio and she killed it," she says. "That's what Nicki Minaj does, she elevates a record. If you're going to have a rapper on a song, they need to really really really be there for a reason, and she does that every single time."
"On "Borderline," another Pharrell production, Missy Elliott makes a guest appearance, an experience that Ariana has been aiming for since she was crazy young, dancing in her room to Missy's music, and studying her music videos directed by Dave Meyers, who ended up directing the clip for "No Tears Left To Cry." A few weeks after our interview, Ariana posted to her Instagram story that she decided to add five tracks to her album, bringing the total tracklist up to 15 Songs. We hopped on the phone to talk about the last-minute creative push, and Ariana seems even happier and more energized than before.
After recently reaching an "emotional rock bottom," she revisited some of the songs she had decided to initially cut. The additions are three more from the Pharrell sessions, one from the Max camp, and one with her close past collaborator producer Tommy Brown. She first worried that these songs were "too emotionally honest" and might make her fans worried, but after some of the fears she was writing about came true, she gave them a second look. "There are parts of my life that they would love to know about," she says, "and hard times that I have been dealing with for the past year-and-a-half that they deserve to know about because they love me endlessly and care. I don't want to hide any pain from them because I can relate to their pain. Why not be in it together?"