Pharrell Williams Has High Hopes For Virginia Media Industry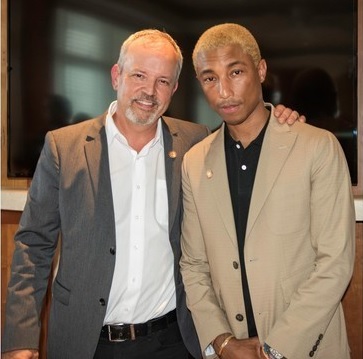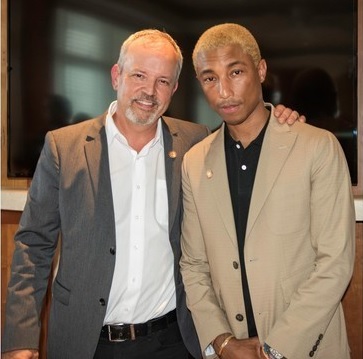 Virginia-born musician, producer and entrepreneur, Pharrell Williams, has high hopes in capitalizing on the expanding media industry. Williams and his wife hosted more than 70 state and regional leaders to discuss the growing opportunities for the state in media. Williams also met with Governor Ralph Northam to deliver a letter from several major studios expressing interest in Virginia. Companies included Netflix, Illumination Entertainment, Universal Pictures, Endeavor and 20th Century Fox.
"We are on the map, but now it's time to put our rich landscape, our people and their passion to work to make the Commonwealth a global destination," said Williams. "This is my mission for Virginia, and I am not alone in seeing the vastness of this opportunity." Williams co-produced the Oscar-nominated film, Hidden Figures, which is based on the true story of three female mathematicians from Virginia whose computations enabled NASA and John Glenn orbit the earth and return safely. While visiting the set, Williams said the atmosphere was filled with energy.
*nbc12.com
"I met kids fresh out of film school getting their start. There were single moms providing for their young families. Their focus and teamwork and often unspoken language felt like a glimpse into a beautiful, collaborative future workplace. It's clear to me that this generation is passionate about a new type of manufacturing for the modern era," Williams said. A boom in the media industry could bring more job opportunities to the state. "These are the types of jobs in advanced manufacturing and technology that we want to grow in Virginia," Virginia Beach Economic Development Director Warren D. Harris said. "These jobs create transferable skills into defense, medical, A.I. and autonomous technology."