Pharrell Williams x Billboard.com Interview, Announces Yellow Ball Gala, Talks Protecting Artists & More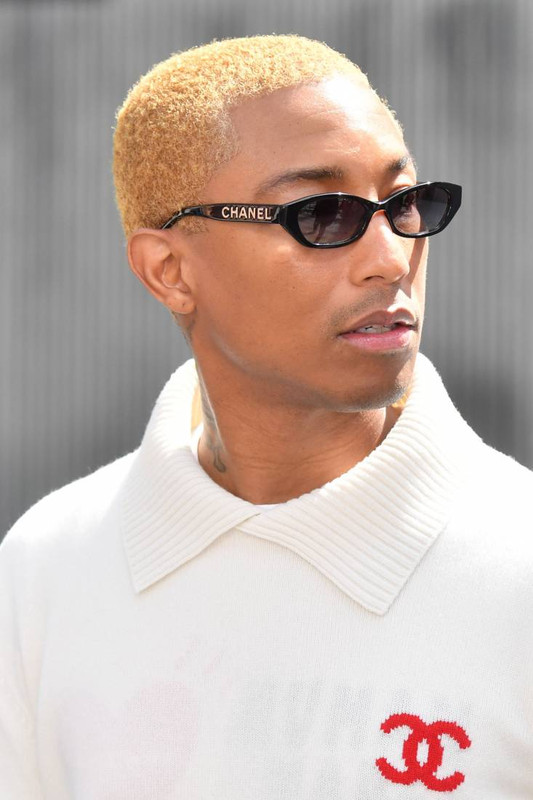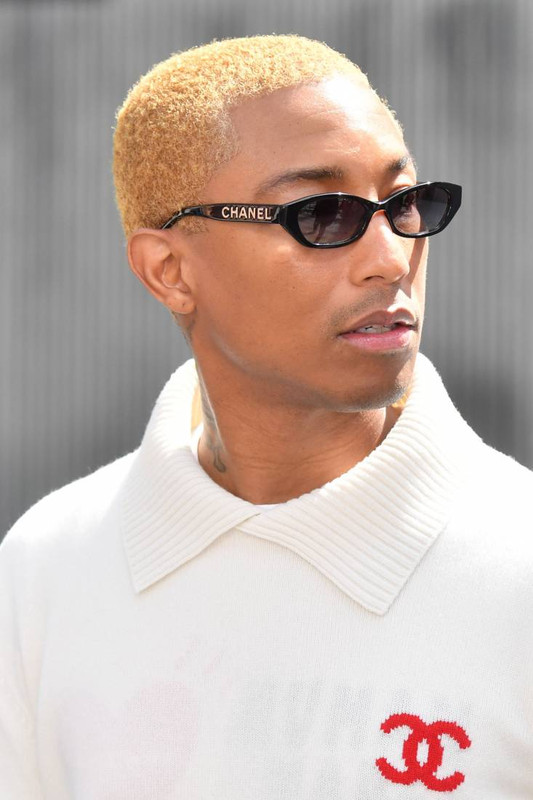 Since becoming the creative director for American Express Platinum in December 2016, Pharrell Williams has worked closely with the financial services company to bring awareness to the importance of arts education and advocacy. Nearly two years later, the "Happy" singer is taking his efforts one step further with the inaugural Yellow Ball gala.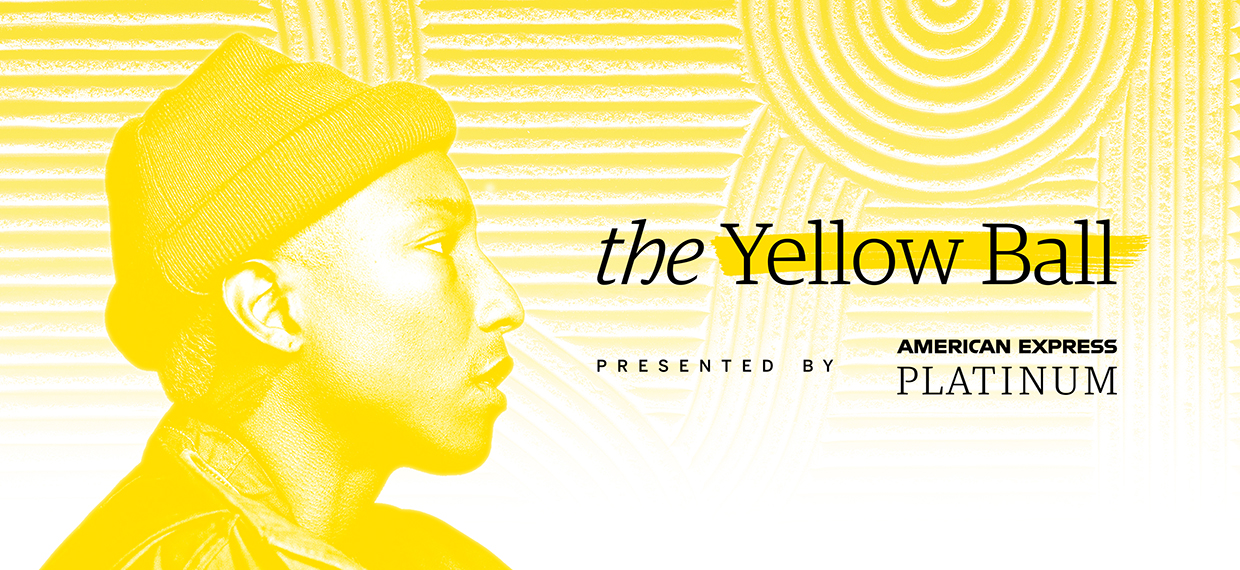 The event will take place on Monday, Sept. 10 at the Brooklyn Museum and will benefit the Young Audiences Arts for Learning, the nation's largest arts-in-education network. The Yellow Ball title was chosen by Pharrell himself, as the color has many meanings — and ties in with the purpose of the event. "Pharrell views the color and event as helping to shine a light on the need for arts education and its ability to pave the way for a brighter future," Elizabeth Rutledge, chief marketing officer of American Express, says. Pharrell adds, "That's what this is about — bringing light to this cause."
*billboard.com

The Yellow Ball will feature musical performances, including a special set from Missy Elliott. Along with music, the event will also include multi-room art experiences from American Express Platinum Collective member Daniel Arsham, and a multi-course dinner experience by American Express Global Dining Collection Chef Dominique Crenn. Ahead of the announcement, Billboard chatted with Pharrell about his latest initiative, his thoughts on today's young generation of artists, and why the arts (and the color yellow) are so important for all ages.
When you were named creative director of AmEx Platinum, what were your goals and where does the yellow ball kind of fit into all of that?
My goals were to work with a company that I felt like had the means to make a difference, but just maybe needed a nudging, or maybe needed some direction. But then when I started working with them and got an education on all the things that they've done — from the Tribeca Film Festival to the sales program they have for small businesses on Saturdays — I realized that they had been doing this the entire time. When we talked about doing the Yellow Ball and I told them I wanted it to be about arts and education, they didn't blink. What I wanted to do with them was just going to be just yet another great thing that they do in the world.
Why did you decide on the name the Yellow Ball, and what does the color yellow mean to you?
Not to get all esoteric, but yellow is like the color of the solar plexus. Yellow is the color for creativity, yellow is the color for curiosity. Art is largely diminishing throughout the curriculum throughout this country, and we need to protect the creative mind. Everything around you right now versus everything you're using, it's just not organic, it was someone's epiphany. That's creativity, that needs to be protected. If we don't have that, I don't know what kind of future we have. We have to protect the artist community at all costs, across all artistic disciplines.
Why do you think it's so important for people to be exposed to the arts and learn from it at a young age?
On a more paramount level, everyone is a creative. Everyone that makes a move or does anything in life is a co-creator, but the ones who actually create things that we use and things that we need, that needs to be protected. There is a future that will have corporations that will have more say. You see all the things happening with lobbyists now, you just can never doubt that. In the artistic community, it's the educational portion of it is eroding, what kind of future is that for us? So we need to talk to all the corporations that we can — that care — now.
Did the controversy surrounding the funding cuts for the NEA change the course of action for you in your involvement with AmEx platinum in any way?
A lot of decisions that are being made are having a domino effect on programs like the [NEA]. And while we might not like that, the powers that be are the powers that be, but we are still the people and we can do things to help the people with the resources that we have access to. That's literally all we're doing, there's no political stance, it's more of a people's stance.
Has becoming a father had an impact on the way you think about how art can affect lives?
I want all children to have access to that kind of creative growth, access and support. All kids, not just my own. There's a lot of variables in a situation as to why something falls apart, but there's only one scenario where it holds together, and that's when all the variables are there. The environment, the family, the school, the system — there's so many things. We just want to do what we can to balance the odds so that as many kids as we can afford, or help and assist in whatever ways, get this access and support.
What do you think the younger generation of today's musical artists are bringing to the table?
I love what they do and how they express themselves. It's like these amazing pockets of lyrics or melodies that feel good to them. The music just takes on a direction of its own, it's not so formatted. I love that this generation is just grabbing the instruments and using them in whatever way feels good to them. That's just like a sign of how the times have changed. It's kind of like the fourth time that I've seen music and the spirit of it change — like drastically change. It's been amazing to see it. You see certain things that feel familiar, then you see things that you've never seen or thought of in your entire life. As a musician I can feel connected to it.