Chad Hugo Receives The 'Key To The City', The Neptunes Visit Princess Anne High School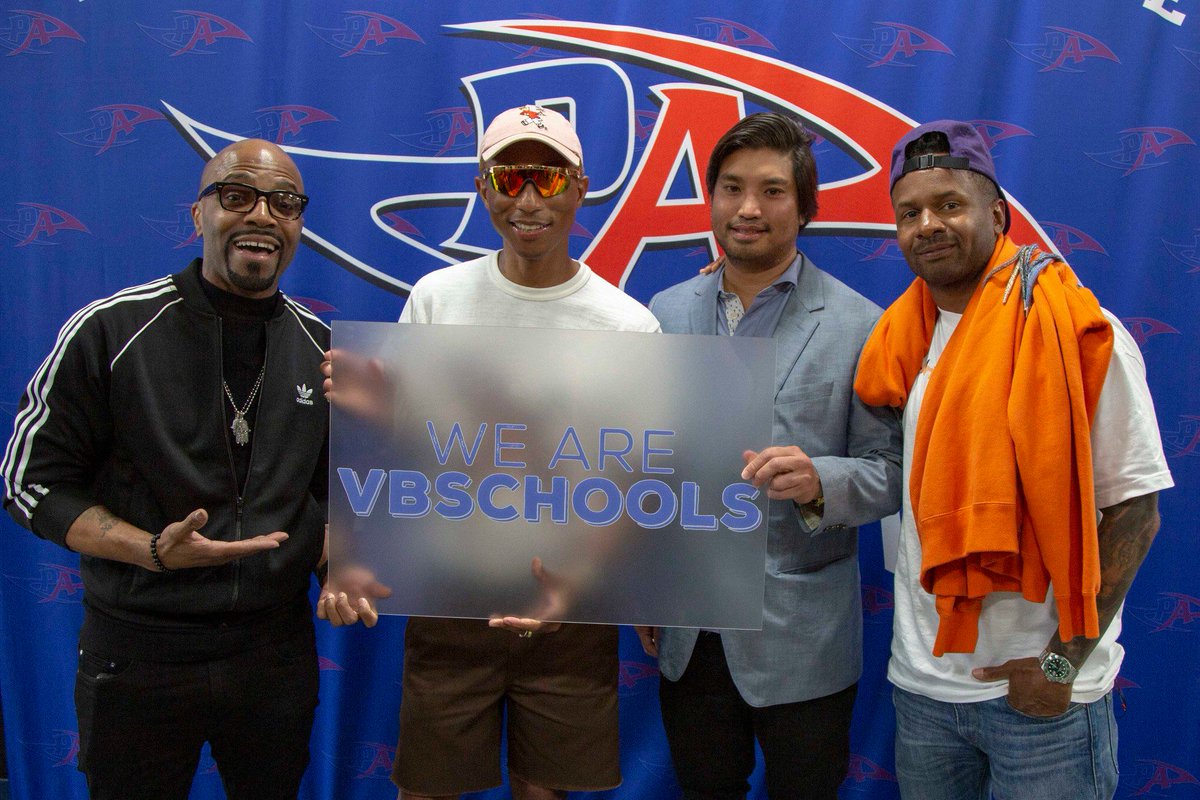 The Neptunes are preparing for Pharrell's 'Something In The Water' Festival in Virginia Beach this weekend, where they visited today their former High School Princess Anne High School while Chad Hugo received the key to the city by Virginia Beach Mayor Bobby Dyer from Virginia Beach. Pharrell spoke to the crowd, describing his past in Virginia Beach and how much school staff inspired him with his music.

He also told students they have a future in music if they want it and urged them not to give up on their dreams. Bands from Cox, First Colonial, Green Run, Kempsville, Landstown, Ocean Lakes, Princess Anne and Salem High Schools took the stage and played songs by N*E*R*D and The Neptunes.