Pharrell Williams Wins Xprize 2019

While celebrating its 25th anniversary, XPRIZE, the global leading platform for innovation and impact through incentive competitions, announced five winning concepts during Visioneering 2019, the foundation's annual gathering to design and evaluate future competitions. During Visioneering, over 50 XPRIZE designs were proposed, with five XPRIZE concepts winning in the categories of food and agriculture, human health and longevity, waste and circular economy, and housing and infrastructure.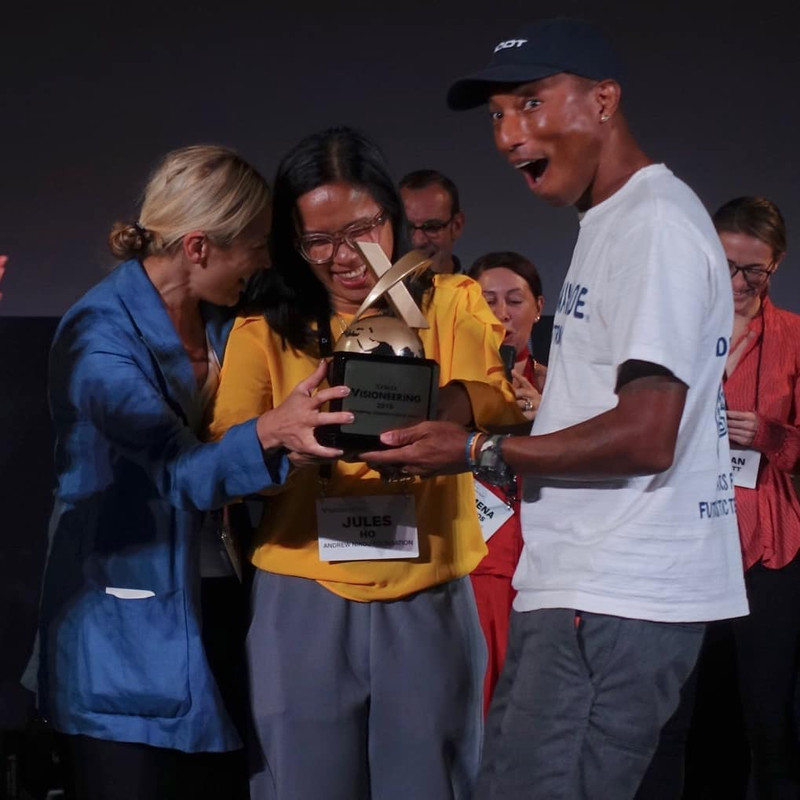 In the finals, the crowd voted the Charter Communities concept in the housing and infrastructure category as the top winner. The Charter Communities XPRIZE team was led by visionary artist, producer, songwriter, philanthropist and entrepreneur Pharrell Williams and supported by the Andrew Nikou Foundation and philanthropists like John-Paul Dejoria.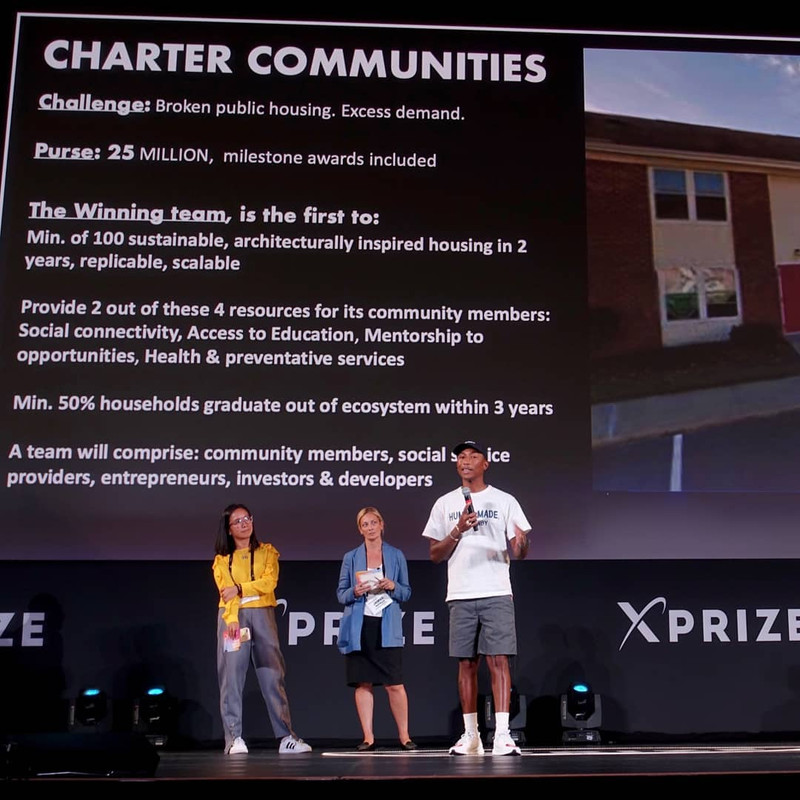 The XPRIZE concept proposed a competition to create transformational public housing alternatives that will provide a self-sustaining life beyond subsidized housing. This latest prize idea adds to the legacy of XPRIZE, which has launched 17 competitions and offered more than $150M in prize funds since its inception 25 years ago.
"Public housing is considered 'the hood,' but people living in these places aren't treated like neighbors. We need something different; we need something better. I am the product of the public housing system and access to a safe place to live is a basic human right and an essential element of productivity," said Pharrell Williams, who led the Charter Communities team.
"Now more than ever we need an XPRIZE for humanity. I'm honored to work alongside the Andrew Nikou Foundation and the brilliant minds at XPRIZE to turn our design into a reality and give those who face affordable housing challenges the opportunity to pursue their goals and live life to its fullest potential. We believe this idea will echo and resonate with people across the world, and I'm looking forward to the next chapter of this journey with XPRIZE."