Something In The Water Festival 2020 Lineup Revealed, Includes Chad Hugo & Clipse Perfomances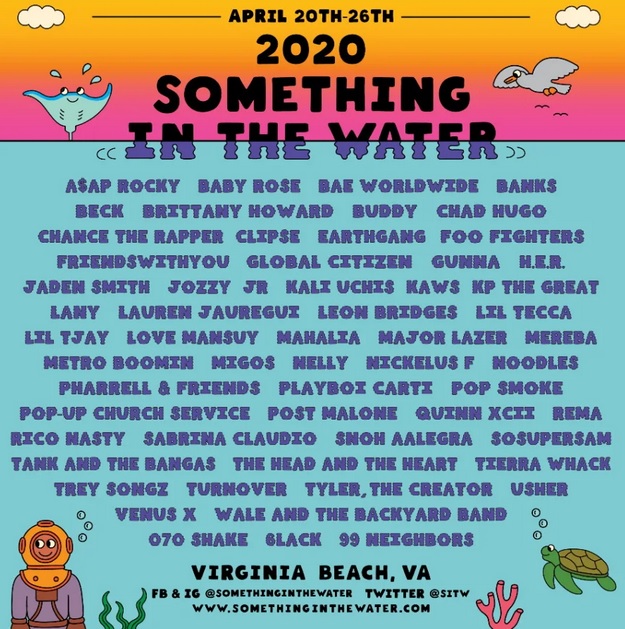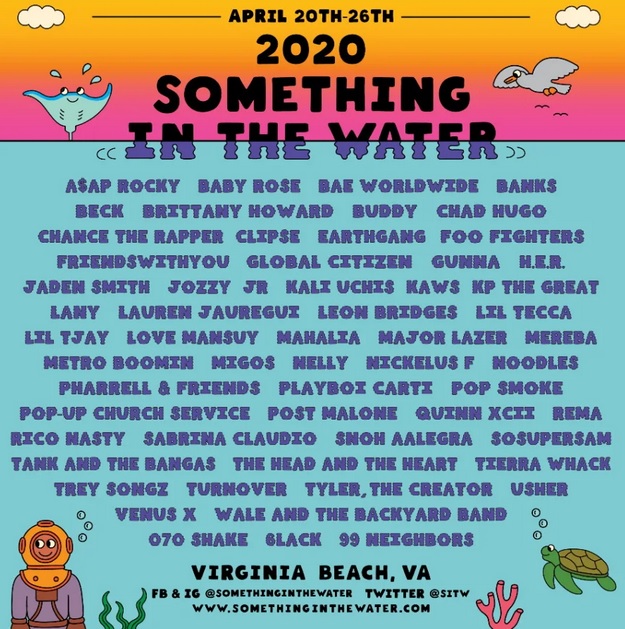 The new 'Something In The Water' Festival lineup has been revealed with some amazing surprises once again. First of, Chad Hugo gets his Solo Performance at the Festival which is what I look forward the most and of course, the Clipse Reunion is about to happen at the Festival! Some of other highlights include Banks, Foo Fighters, Tyler, The Creator, A$AP Rocky, Chance, The Rapper, H.E.R., Migos, Playboi Carti, Snoh Aalegra, Beck, Buddy, Jaden Smith, Kali Uchis, Major Lazer, Nelly, SoSuperSam, Trey Songz, Usher, Nick Fury aka Nickelus F and many more.

In addition to the music which will take place from April 24-26, the fest will also feature programming and content related to education, sports, art, culture, health, and wellness with additional details about an expanded programming lineup for 2020 to be announced. Get your tickets here! The multi-day music festival and cultural event will take place from April 20 – 26 in Virginia Beach.