Pharrell Williams Is Producing A Pro-Skateboarder Movie 'North Hollywood'

Thirteen-time Grammy winner and two-time Oscar nominee Pharrell Williams has signed on to produce the Mikey Alfred-directed drama North Hollywood, which is billed as being the first movie ever about becoming a pro skateboarder. The film was submitted to Sundance but was rejected. Instead of letting that stop everyone involved, the filmmakers decided to hold their own buyers screening, which is set for Thursday in Los Angeles. They posted that news on Instagram and are generating great buzz.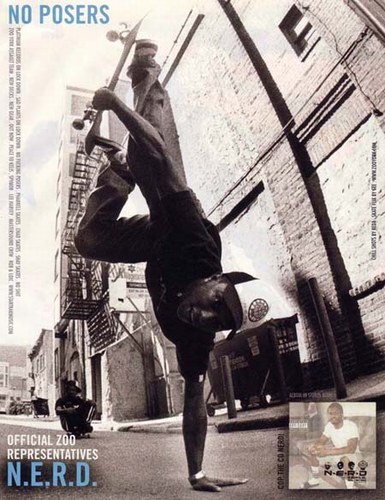 Williams will produce with Mimi Valdés, Malcolm Washington, Kevin Turen, Harrison Kreiss, and Carmen Cuba. North Hollywood stars Ryder McLaughlin, Aramis Hudson, Nico Hiraga, Miranda Cosgrove, Angus Cloud and Vince Vaughn. Williams has produced some notable movies including Rick Famuyiwa's Sundance and Cannes feature Dope; 20th Century Fox's $236M-grossing Hidden Figures, for which Williams received an Oscar Best Picture nomination; and the 2017 biopic Roxanne, Roxanne, about New York teenage hip-hop artist Lolita "Roxanne Shanté" Gooden.