Pharrell In The Studio With Kodak Black (October) 2022)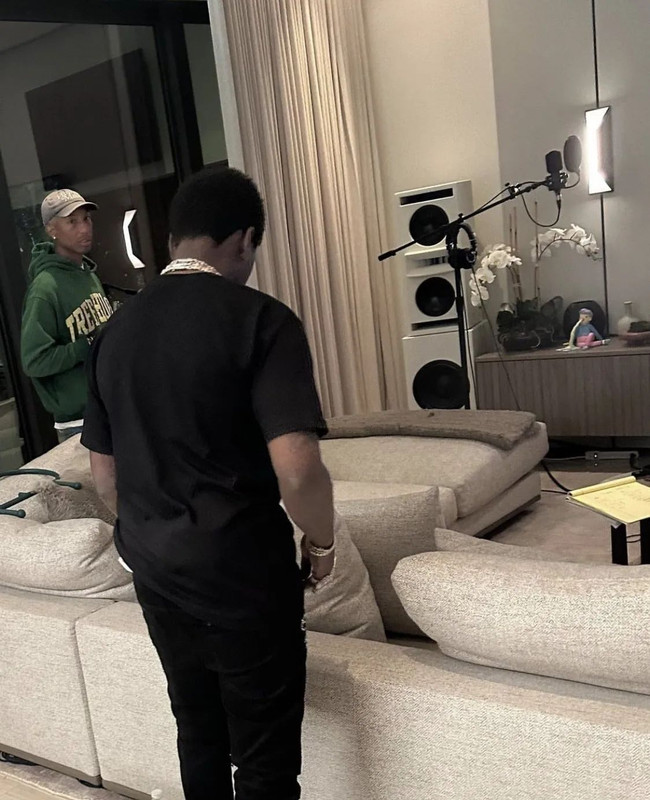 Pharrell has been spotted in the studio with Kodak Black in October of 2022, sparking excitement among fans of both artists. While details about their collaboration are not yet known, the prospect of the two musicians joining forces has generated much anticipation. Pharrell is renowned for his production skills, and Kodak Black is a rising star in the hip-hop world, so the collaboration is sure to generate buzz. Fans will undoubtedly be eager to hear what kind of music they have created together and how their collaboration will shape the music scene in the future.
Photo by @floridapromoplug.