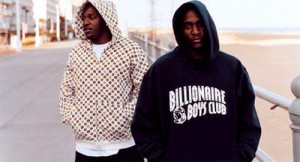 It's been two years since the Clipse released their critically acclaimed album, Hell Hath No Fury.  In preparation for their follow up which is due out next year, Pusha T. and Malice have released a new mixtape and launched their own clothing line.  In this SOHH exclusive, Pusha T. talks about their new projects and explains why he'll always rap about cocaine.  On their recently released mixtape,  Road Till The Casket Drops, Pusha T. and Malice flow over popular beats like Ryan Leslie's "Addiction " and Ron Browz's "Pop Champagne."  Pusha told SOHH that he and his brother made a conscious decision to deviate from the obscure production they usually use on mixtapes. "This time around we went a little more commerical," he said.  "That was just because we made a concsious decision to really go in lyrically.  I was like man listen, if we just gone black out then at least let's trap them in with a beat that they can recognize and probably love."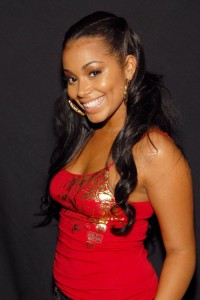 The mixtape features one interlude which is actually a real voicemail from long-time friend and ATL actress Lauren London.  In the voicemail London said, "You're probably in the studio making some crazy crack record where I'm always listening to you feeling like I need to go chop and put something on the pot."According to Pusha, people frequently tell him that his cocaine slinging lyrics make them want to deal drugs.  "People say that sh*t all the time," he admits.  "They crazy as sh*t.  I listened to NWA growing up and I ain't never want to go shotgun blast nobody.  I don't want to necessarily go do what the guys telling me.  Everybody who want to go deal because I say [it], ya'll crazy." Though Pusha thinks that he's talented enough to tackle any subject matter, he plans to stick to crack raps in order to avoid alienating his fan base.  "When Jay-Z got real rich and went real Kingdom Come, everybody sh*tted on him.  That's just what it is," said Pusha.  "I'm not trying to cater to the guy reading the Wall Street Journal every morning." Early next year, Clipse will release their third studio album, Till The Casket Drops.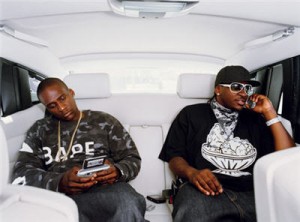 So far the album features production by The Neptunes, Sean C and LV and Kanye West. According to Pusha T., this album may finally earn them the acknowledgement that their long-time fans think they deserve.  "That's what [they] want and that's what I want.  I want to show the fans that we can get that." Clipse, who helped popularize the Japanese brand A Bathing Ape have also launched their new streetwear line called Play Cloths which was inspired by a childhood memory.  When they were growing up, Pusha and Malice were latchkey kids who had to come home and change into a different set of clothes before they could go out to play. "If my mother bought me cool Levis [and] she pulled up and I had on them Levi's outside playing football, it was curtains.  Everybody had to go change into their play clothes," Pusha recalled. Play Cloths are currently available in boutiques nationwide. Clipse forthcoming album, Till The Casket Drops, will hit stores during the first quarter of 2009.